Videocon loan row: ICICI Bank to 'institute' independent probe into allegations against CEO Chanda Kochhar
ICICI Bank will institute an independent enquiry into the allegations levelled by an anonymous whistle-blower against MD and CEO Chanda Kochhar.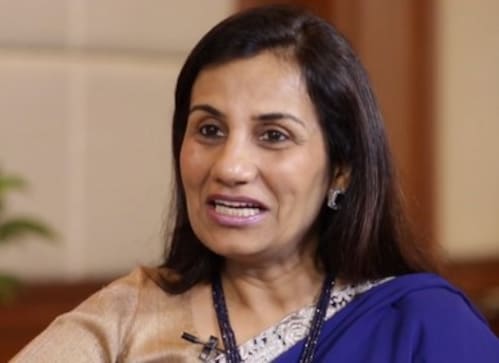 Mumbai: ICICI Bank's Board of Directors have decided to institute a "comprehensive enquiry" to look into an anonymous whistle blower's complaint alleging that Bank's MD and CEO Chanda Kochhar had not adhered to provisions relating to "code of conduct" of the bank.
In a regulatory filing on Wednesday, the bank said: "The Board of Directors, at its meeting held on May 29, 2018 decided to institute an enquiry to be headed by an independent and credible person, to examine and enquire into an anonymous whistle blower complaint, disclosing certain information, alleging in substance that Bank's MD and CEO had not adhered to provisions relating to "Code of Conduct" of the bank and legal and regulatory provisions relating to "conflict of interest" over a period of time, as also alleging quid pro quo in the course of her work in dealing with certain customers/borrowers of the Bank."
The bank said the scope of enquiry would be comprehensive and include all relevant matters arising out of and in the course of examination of the facts and wherever warranted, "use of forensic/email reviews and recordal of statement of relevant personnel, etc."
The enquiry would also cover all connected matters in the course of the investigation to bring the matter to a final close.
"In keeping with the Whistle Blower Policy of the bank, Board has mandated its audit committee to take all further actions in the matter to operationalise this decision -- including in particular, appointment if an independent and credible person as Head of the Enquiry, determining the terms of reference of the Enquiry, the period which will be covered by the Enquiry," the bank said.
"The Audit Committee will also, in consultation with the Head of the Enquiry, make arrangements to assist him with independent legal and other professional support as may be required," the bank added.
Private lender ICICI Bank on 25 May said that markets regulator Securities and Exchange Board of India (SEBI) had sought responses from the company and its MD and CEO Kochhar on alleged non-compliance of the "erstwhile 'Listing Agreement' and the 'Listing Obligations and Disclosure Requirements) Regulations, 2015'".
According to a BSE filing, SEBI sought the reply via a notice issued to the private lender and its MD and CEO on 24 May. As per the securities market regulator's LODR regulations, all listed entities are mandated to immediately disclose relevant and important information to stock exchanges.
The notice by SEBI had been issued "based on information furnished by the bank or its MD and CEO to diverse queries made by SEBI concerning dealings between the bank and Videocon Group and certain dealings allegedly between Videocon Group and Nupower, an entity in which Deepak Kochhar spouse of MD and CEO has economic interests," the bank said.
The bank said that appropriate responses would be submitted to SEBI in accordance with regulation.
The SEBI notice comes more than a month after nepotism and conflict of interest allegations were levelled against Kochhar. It has been alleged that Kochhar had wrongfully granted a loan to Videocon Group and that her husband's company -- NuPower Renewables -- received a loan from the Videocon Group's Chariman Venugopal Dhoot on a quid-pro-quo basis.
Chanda Kochhar on 7 May had said that the private lender works under and abides by all regulatory norms and that it has been fully cooperating with regulatory and investigative agencies.
On 29 March, ICICI Bank Chairman M.K. Sharma had said that reports alleging nepotism by Kochhar were "unfounded and malicious" in nature.
He said that ICICI Bank's exposure to the Videocon Group (Videocon Industries and 12 of its subsidiaries or associates as co-obligors) for a debt consolidation programme and for the group's oil and gas capital expenditure programme aggregating approximately Rs 40,000 crore was less than 10 per cent.
Sharma asserted that no individual bank employee has the ability to influence decisions of the credit committee. He clarified that none of "the investors of NuPower Renewables are borrowers of ICICI Bank" and that Kochhar did not chair the committee that had lent to Videocon.
In addition, Sharma said at the press briefing that Kochhar has been making all her disclosures in accordance with the regulatory guidelines under the Companies Act and the Banking Act.
Sharma revealed that the bank has 'satisfactorily' replied to the questions of all the regulators, which he described as an ongoing process between "a regulated entity like a bank and the regulators and other government departments".
In 2012, a consortium of 20 banks and financial institutions sanctioned credit facilities to the Videocon Group for a debt consolidation programme and for its oil and gas capital expenditure programme aggregating to approximately Rs 40,000 crore.
also read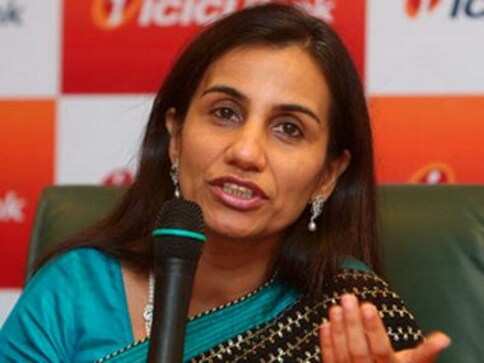 Business
Harried fund houses, which have a huge exposure to ICICI Bank, have met non-executive chairman MK Sharma after a litany of allegations surfaced against Chanda Kochhar and have discussed all the issues, including succession planning,
Business
Venugopal Dhoot was responding to summons issued by the I-T Department recently and was questioned by officials at its south Mumbai office for around four hours on Tuesday.
Business
Officials at the Income Tax Deparment said as the replies sent by Deepak Kochhar's office were not "complete" and lacked full information, he has been asked to submit the rest of the details by this week