Vibrant Gujarat Summits have not helped state improve FDI ranking; focus should be on dynamic Gujarati society
Gujarat along with Maharashtra was the top destination for investments even before Narendra Modi as chief minister organised the first Vibrant Gujarat Summit in 2003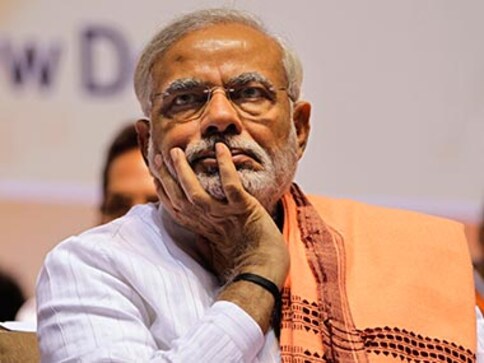 Among Gujarat chief ministers, Chimanbhai Patel set the trend of wooing investments aggressively

Vibrant Gujarat was not a step change but an innovation in a state that was known for innovations in facilitating investments

Between April 2000 and June 2018, out of the total FDI of $389.72 billion that came of India, Ahmedabad's share was 5 percent
The prime minister inaugurated the ninth edition of the Vibrant Gujarat investment summit in Gandhinagar on Friday, 18 January, but have the conclaves over the years resulted in higher investment flows to the state?
Gujarat along with Maharashtra was the top destination for investments even before Narendra Modi as chief minister organised the first Vibrant Gujarat Summit in September-October 2003 to coincide with the Navaratra celebrations. The state has remained the lodestar for domestic investments thereafter, and even after 2014, when Modi left Gandhinagar for New Delhi.
In the seven years between 1997 and 2003, Gujarat twice topped the list of states in the number of Industrial Entrepreneur Memoranda (IEMs) implemented. Those projects pushed it to the pole position in four of those years in terms of total investments.
After licensing was abolished for many industries following the economic liberalisation of 1992, delicensed undertakings were required to file IEMs if they envisaged an investment of more than Rs 10 crore in the manufacturing sector and Rs 5 crore and above in the services sector.
When these undertakings commence operations they are required to file another document. IEMs implemented are a gauge of actual investments made in a state.
In the 13 years after the first Vibrant Gujarat Summit, Gujarat topped the list in a number of IEMs implemented on seven occasions and in the amount of investments on four occasions.  In 13 of the 20 years, its share of investments out of total IEMs implemented across the country ranged from 15 percent to 40 percent. It was in excess of 50 percent in three of the remaining years. This is because of port and petrochemical projects that Gujarat tends to attract. These are capital intensive and lumpy.
As for foreign direct investments, the Delhi region comprising the national capital, Gurgaon, Faridabad, Noida and Ghaziabad and the Mumbai region (including Dadra and Nagar Haveli and Diu and Daman) have held the top two positions in almost all the seventeen years analysed from 2001-02.
The Mumbai region held the top position on nine occasions and the Delhi region for seven years. Bengaluru had the second largest share of FDI in one year and came third on five occasions.  The Chennai region which besides Tamil Nadu includes Puducherry ranked third in share of FDI in eight of the 17 years.  Ahmedabad ranked second on one occasion, and third on two. During the remaining years, it led from the bottom along with Hyderabad in the list of six top FDI destinations.
Between April 2000 and June 2018, out of the total FDI of $389.72 billion that came of India, Ahmedabad's share was 5 percent at $19.15 billion. The shares of Bengaluru, Chennai and Hyderabad respectively were 8 percent, seven percent and four percent. The Delhi region got $79.76 billion in FDI or 20 percent of the total, while the Mumbai region led with $118.13 billion for a 30 percent share.
One of the reasons why Ahmedabad fares better in domestic investment but not in than in FDI is because much of the FDI is in the banking, insurance, financial services and computer software and hardware industries. According to observers, Gujarati society privileges business acumen over education.  Ahmedabad and other Gujarat cities are also not vibrant culturally. There are restrictions on alcohol consumption and a non-vegetarian fare is not easily available. Life can be pretty boring without these choices.
Modi conceived Vibrant Gujarat as an image makeover exercise for himself and the state after the riots of 2003 in which 1,044 people, 790 of them Muslim, were killed according to official statistics.
But Gujarat was always friendly to business. Upon becoming a state in 1960, it wanted to be richer than Maharashtra from which it had separated. In 1969, then commerce minister Manubhai Shah, and VG Patel launched the 'Technician Scheme'. Shah helped set up the Gujarat Industrial Development Corporation and scores of industrial estates across the country.
Patel was GIDC's economic adviser. The scheme was meant to train engineers in entrepreneurship as most of them lacked confidence, did not know to draft business plans, were ignorant about obtaining loans or had little idea of managing enterprises. From this emerged the entrepreneurship development programme. The Industrial Extension Bureau or iDEXTb, an escort service for investors, was another institution which Gujarat pioneered in 1977.  The head of the bureau had the rank of secretary and direct access to the chief minister. It would invite potential investors and liaise with state agencies for clearances and concessions on behalf of them.
Among Gujarat chief ministers, Chimanbhai Patel set the trend of wooing investments aggressively. During his second stint of four years from March 1990, he facilitated many infrastructures and large industrial projects like the Reliance petrochemical complex at Hazira. He bullied the coalition government at the centre for a generous supply of gas to the state and higher royalties for oil.
Vibrant Gujarat was not a step change but an innovation in a state that was known for innovations in facilitating investments. It now provides a platform for business and political leaders from India and abroad to network with each other and the bureaucracy.
Melas like Vibrant Gujarat may have outlived their utility in a state like Gujarat. Its leaders should instead direct their mind and energy to tackle corruption and environmental degradation. The state should also improve its educational and health attainments. Above all, it should learn to be tolerant and respect social and cultural diversity.
(The author is a senior journalist. He tweets @smartindianagri)
To keep watching India's No. 1 English Business News Channel – CNBC-TV18, call your Cable or DTH Operator and ask for the Colors Family Pack (inclusive of 24 channels), available for Rs. 35/- per month, or subscribe to the channel for Rs. 4/- per day.
To keep watching the Leader in Global Market & Business News – CNBC-TV18 Prime HD, call your Cable or DTH Operator and ask for the Colors Family HD Pack (inclusive of 25 channels), available for Rs. 50/- per month, or subscribe to the channel for Rs. 1/- per day.
India
The exchange will facilitate efficient price discovery with the assurance of responsible sourcing and quality, apart from giving impetus to the financialisation of gold in India
India
Rains in Palar, Chinnar and Thoppayaru have resulted in increased inflow to the dam and the administration is releasing 25,500 cusecs of water from Sunday morning for delta districts
India
A controversy was sparked over the ban on the sale of beef biryani at the Ambur Biryani Festival in Tirupathur. Later to avoid escalation of problems, the Tirupathur district administration postponed the Festival scheduled to be held between May 13-15, citing the reason as rain forecast