Gearless Vespa a fashion statement? Get it for Rs 66,661
Vespa is not about economy or efficiency. It is about nostalgia, and a style statement that many would still fall for.
Pulsars, Discovers and Activas take note: Vespa is back! Piaggio, the maker if the iconic scooter Vespa reentered India today with Vespa 125LX, its first gearless scooter.
The Vespa has returned with all its glory and is all set to make a fashion statement this summer. It will cost you Rs 66,661 ex-showroom Maharashtra which clearly targets the premium segment of the market. The price comes around 15-25 percent higher than Honda Activa, Suzuki Access and Mahindra Duro. It has a fuel efficiency of 60 kmpl which makes it one of the most efficient two wheelers in the country.
Overdrive magazine reviewed the first drive of the scooter. It says as far as fashion statement is concerned, "the Vespa is like a Fendi clutch that compliments your Salvatore Ferragamo dress or a Duchamp tie that goes well with your Armani suit."
According to the review, the Vespa is the classic retro shape meeting the modern designer look.
It says the ride quality is really good though the biggest let down are the tyres and the front brakes. "The 150mm drum feels like a brick. Squeeze it hard and the scooter slows down, er, slowly. But squeeze it harder and the wheel locks up."
But Vespa, as they rightly point out, is not about economy or efficiency. It is about nostalgia, and a style statement that many would still fall for.
Economic Times quotes Ravi Chopra, CMD, Piaggio Vehicles Private Limited, "We could not have launched Vespa at better time than this. The scooter market is the fastest growing segment in the country and the Indian consumer has evolved today aspiring to own more lifestyle products and Vespa fits in perfectly."
Piaggio now plans to invest $20 million (Rs 100 crore) to double its scooter capacity in India to 300,000 vehicles by the end of 2013, Gabriele Galli, chief financial officer, told reporters.
The company has already spent $30 million (Rs 150 crore) on the plant, which has a current capacity of 150,000, in Maharashtra, he said.
Entertainment
Those Who Wish Me Dead has no surprises, aside from why a bunch of A-list actors decided to take up such old wine-old bottle roles, even if Oscar nominee Taylor Sheridan is at the helm.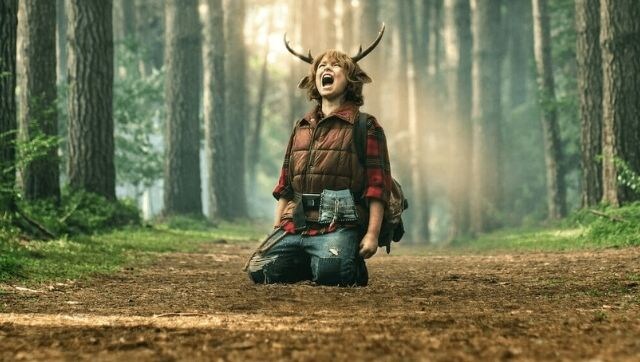 Entertainment
Sweet Tooth is much tamer than its source material, but nonetheless, is a wholesome and beautiful, if unthreatening road trip.
Entertainment
Chaos Walking misses a chance to tell a compelling and resonant story in spite of having all the ingredients to do so.