Verizon Communications Inc said it has agreed to buy Yahoo Inc's core internet business for $4.83 billion in cash, ending a lengthy sale process for the fading Web pioneer.
Buying Yahoo's operations will boost Verizon's AOL internet business, which it bought last year for $4.4 billion, by giving it access to Yahoo's advertising technology tools as well as other assets such as search, mail and messenger.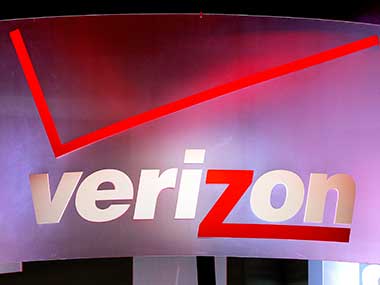 The deal marks the end of Yahoo as an operating company, leaving it with a 15 percent stake in Chinese e-commerce company Alibaba Group Holding Ltd and a 35.5 percent interest in Yahoo Japan Corp.
"The sale of our operating business, which effectively separates our Asian asset equity stakes, is an important step in our plan to unlock shareholder value for Yahoo," Yahoo Chief Executive Marissa Mayer said in a statement on Monday.
The sale does not include Yahoo's cash, its shares in Alibaba, its shares in Yahoo Japan, Yahoo's convertible notes, certain minority investments and Yahoo's non-core patents.
The Alibaba and Yahoo Japan investments are worth about $40 billion, while Yahoo had a market value of about $37.4 billion as of Friday's close.
A report in Associated Press said the fall in Yahoo's net revenue — after subtracting ad commissions — from slightly from more than $1 billion a year ago to $842 million in the latest quarter as a "telling sign of the company's deterioration". That's the steepest decline yet under embattled CEO Marissa Mayer.
Mayer has resorted to spending and job cuts at the company, which now has about 8,800 employees, in a bid to revive the fortunes.
So what is Verizon's gameplan?
With the acquisition, analysts expect the company to broaden its range of digital services, which include websites focussed on news, search engine operations, social network Tumblr and email services. These are properties that will spruce up the offerings from AOL, a business Verizon bought in June 2015 for $4.4 billion in order to increase its presence in the online space.
An earlier Bloomberg report said in Yahoo! "Verizon sees a complimentary set of businesses that could find a home alongside its AOL properties". Citing sources the report said AOL Chief Executive Officer Tim Armstrong may be a "key asset to make the integration (of Yahoo! and AOL) a success".
With Flickr, Tumblr and Yahoo Finance and Sports and digital-ad tech such as Flurry and BrightRoll, Verizon may be able to take on the big players in the digital advertising space -- Facebook and Google, the report said.
Landing Yahoo, too, would provide Verizon with a sizable cut of the U.S. online market. Yahoo and AOL might not be trendy names, but they ranked No. 3 and No. 6, respectively, in comScore's list of the top digital media properties in the U.S. in February.
Verizon swallowing up Yahoo, after already buying AOL, transforms the telecom "into a big data super-giant," cautioned Jeff Chester, executive director of the nonprofit Center for Digital Democracy.
However, not all analysts buy the view that Verizon will be able to take on the big two with Yahoo! buy.
"The idea that buying Yahoo somehow positions Verizon to compete against Google and Facebook is laughable," Jonathan Chaplin, an analyst with New Street Research LLC, has been quoted as saying in another Bloomberg report.
Verizon may be have superiority in wireless but Yahoo and AOL "are the complete opposite", he has been quoted as saying in the report.
With Reuters input
Firstpost is now on WhatsApp. For the latest analysis, commentary and news updates, sign up for our WhatsApp services. Just go to Firstpost.com/Whatsapp and hit the Subscribe button.
Updated Date: Jul 25, 2016 17:17:39 IST