Vedanta's copper smelter plant closure won't 'materially affect' cash flow, says S&P
The Tamil Nadu government this week ordered the state Pollution Control Board to seal and 'permanently' close the Vedanta group's copper plant in Tuticorin
New Delhi: The closure of Vedanta Resources PLC's Indian copper smelter is marginally negative for the company and will not materially affect its cash flows, S&P Global Ratings said today.
The Tamil Nadu government this week ordered the state Pollution Control Board to seal and "permanently" close the Vedanta group's copper plant in Tuticorin following last week's violent protests over pollution concerns during which 13 people were killed in police firing.
"The cash flows from Vedanta's Indian copper smelting operations were marginal compared with gross cash flows, but they provided cash flow diversity," S&P credit analyst Vishal Kulkarni said in a statement.
At the same time, S&P said, the diversified natural resources company faces a number of operational headwinds in India, including domestic coal-supply constraints and potentially higher taxes on crude oil producers. These issues could test Vedanta's cash flow targets, if realised, it added. However, it said, "Despite such headwinds, we expect the company's financial ratios will continue to improve."
On the copper smelter in southern India, S&P further said that while the company could pursue legal proceedings to restart existing smelter operations, this would likely be a lengthy process.
"We don't expect the closure to be materially negative for Vedanta's cash flows because the smelting operations provided only about 5 percent (roughly $200 million-$225 million) of Vedanta's gross annual EBITDA," the statement said.
The smelter operations have certain working capital arrangements in place, such as bank-funded trade payables and customer advances.
Vedanta will likely need to reconfigure such financing, including fresh local borrowings.
"While we consider these arrangements as debt-like and thus add them our adjusted debt, we do not expect the reconfiguration to change our assessment of the company's leverage," it said.
S&P added: "We continue to anticipate that Vedanta's aluminum operations in India will continue to ramp up this year and produce 2 million tons of metal. We expect the segment to improve in fiscal 2019 (year ending 31 March, 2019), supported by better coal and bauxite supply linkages."
Education
The show focuses on young achievers showcasing their skills on the channel that are selected by a panel of News18 editors and eminent personalities.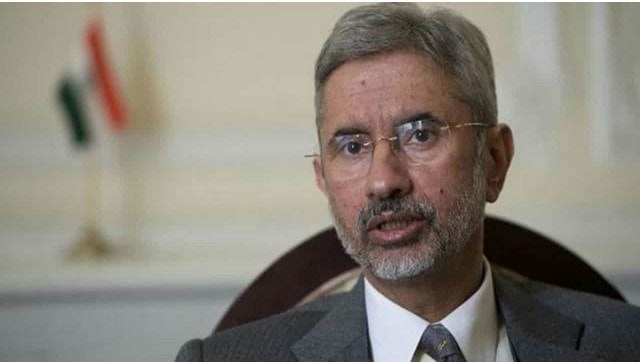 India
S Jaishnkar said India's approach to Afghanistan has always been guided by its historical friendship with its people and it will continue to be the case
News & Analysis
Having received purchase orders worth over Rs 600 crore on the first day of sales commencing, Ola Electric will temporarily stop taking bookings for the Ola S1 and S1 Pro.