Vedanta's Anil Agarwal seeks relaxed rule for 'honest' promoters under insolvency Act
Anil Agarwal strongly backs lower tax rates – like additional cess and royalty – that will boost local production and also help generate tremendous job opportunities
Mining billionaire Anil Agarwal, chairman of the Vedanta Group wants promoters who have not siphoned off money to be allowed to bid for companies being auctioned by lenders. Agarwal is one of the bidders of Electrosteel Steels that has been put up for sale after it underwent insolvency and bankruptcy proceeding.
In an interview to the Economic Times Agarwal said regarding promoters: They should be (allowed) as long as he has been honest.That is the case all over the world."
Electrosteel Steels, which owes Rs 10,273.6 crore to its lenders, was among the 12 companies which the Reserve Bank of India (RBI) had referred for insolvency proceedings. Debt-laden Electrosteel said recently that four companies including Vedanta and Tata Steel have submitted bids to its Resolution Professional (RP), under the insolvency resolution process, PTI reported. The others in the fray are T Abhishek Dalmia of The Renaissance Group and an Edelweiss-backed overseas fund, ET reported.
The Vedanta Group placed a Rs 4,500 crore bid for Electrosteel Steels, which is higher than the Rs 3,500 crore Tata group, ET said, adding that these two bids were all-cash offers.
Under the Insolvency and Bankruptcy Code, 2016, banks can approach National Company Law Tribunal against erring companies to start corporate resolution proceeding. If NCLT, lenders and the indebted company fail to mutually resolve the issue, the tribunal orders sale of assets under provisions of IBC.
To boost local production and generate job opportunities, Agarwal is in favour of lower tax rates like additional cess and royalty. The government should wholly back entrepreneurs and give incentives to fully exploit natural resources, he said.
Agarwal suggested the government could help generate more jobs by increasing local production of oil, ores and metals, the report said. Reasoning why he wants the government to back entrepreneurs, Agarwal said small businesses have proved that they can provide affordable services in many such sectors such as airlines, telecom and airports.
In a landmark move, the government recently banned promoters from bidding for companies put up for sale by banks to recover their loans. However, the government later made it clear that the promoters of the stressed companies can take part in the auction process and put in bids provided they repay the loans and the interest amounts within the stipulated time frame.
Business
Besides, a panel set up to monitor functioning of the amended Insolvency and Bankruptcy Code framework will study its performance for one year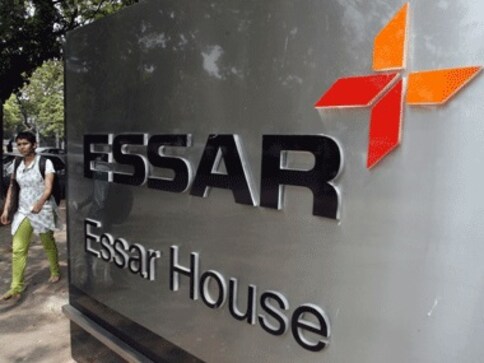 Business
The announcement comes a day after founders of Essar Steel made a surprise offer to pay Rs 54,389 crore to creditors to settle claims and allow the company to exit the bankruptcy process.
Business
The NCLAT is already hearing a petition filed by Renaissance Steel, challenging the Vedanta's bid for Electrosteel.