Vedanta asks NCLAT to lift stay on sale of debt-ridden Electrosteel, says order causing losses to lenders
Vedanta Ltd asked National Company Law Appellate Tribunal (NCLAT) to vacate its order for maintaining status quo over sale of debt-ridden Electrosteel Steel
New Delhi: Vedanta Ltd on Monday asked the National Company Law Appellate Tribunal (NCLAT) to vacate its order for maintaining status quo over the sale of debt-ridden Electrosteel Steel.
During the proceedings of the appellate tribunal, senior advocate CA Sundaram appearing for Vedanta Ltd said that status quo is causing losses to the banks involved.
The NCLAT bench, headed by Justice SJ Mukhopadhaya, has directed to list the matter on Tuesday and would hear it continuously for three days till 31 May.
On 17 May, NCLAT admitted the petition of Renaissance Steel challenging Vedanta's bid for debt-ridden Electrosteel.
Renaissance Steel's resolution application was rejected by the Committee of Creditors (CoC) of Electrosteel Steels.
On 1 May, NCLAT had directed to maintain status quo in the case pertaining to the sale of debt-ridden Electrosteel Steels to Vedanta Ltd.
Renaissance has submitted before NCLAT that Vedanta is not eligible to bid for Electrosteel under section 29 A of the Insolvency & Bankruptcy Code as one of Vedanta's affiliates in Zambia — a unit of its UK-based parent Vedanta Resources Plc — had been found guilty of criminal misconduct.
It also raised an objection against CoC's decision to not allow it to participate in the meeting in which the successful bidder was decided.
The NCLT had last month approved the resolution plan submitted by Vedanta Ltd for Electrosteel Steels, making it the first among 12 large stressed accounts identified by RBI last year to get resolved under the Insolvency and Bankruptcy Code.
The resolution plan involved close to Rs 5,300 crore cash payout and a haircut of 60 percent of the total banks' debt.
Electrosteel Steels owes lenders more than Rs 13,000 crore, of which about Rs 5,000 crore is to State Bank of India alone.
Vedanta had said in a statement earlier that "one of its wholly-owned subsidiaries will subscribe to the share capital of Electrosteel for an aggregate amount of Rs 1,805 crore ($275.7 million) and provide additional funds aggregating to Rs 3,515 crore ( $536.9 million) by way of debt".
"Upon implementation of the Resolution Plan, the company will hold approximately 90 percent of the paid up share capital of Electrosteel," it had said.
Business
The Chennai bench, which comprises judicial member Justice M Venugopal and Member (Technical) Kanthi Narahari, would start hearing of appeals filed from 18 March, 2020, from Delhi.
Business
NCLAT bench slammed the committee of creditors (CoC) of Amtek Auto for issuance of fresh information memorandum inviting new resolution plans.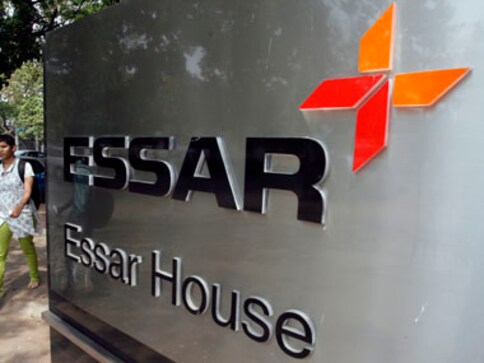 Business
Lenders to Essar Steel on Wednesday urged the NCLAT to complete its insolvency resolution process in "quick" time