Indian startups: Is there a fund crunch? Experts decode who qualifies for funds now
Year 2015 was considered a hot year with regard to funding for startups, but the winds are cooler in 2016, so far.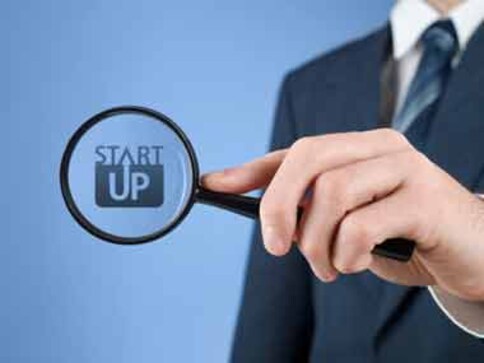 The golden era of Indian startups, when any and every entrepreneur managed to get funding is surely all but over but there are still some venture capital funds that are willing to give money to those who are willing to disrupt the market, say experts.
Recent surveys and studies indicate that the funding for start-ups is likely to become a trickle with fund managers tightening the scope and flow of capital. A joint report by KPMG and CB Insights reveals that funding into start-ups has nosedived by as much as 24 percent from the December quarter of 48 percent to $1.15 billion in the first quarter of this year.
Year 2015 had a lot of investors and VCs parachuting into the country with the result that a number of non serious players also took a shot at the sector and were lucky to get capital to back their ideas. But that has changed, points out an analyst stating that the focus is now shifting to a rational deployment of funds for the sector in the country.
Here are a few insights Firstpost got after speaking to a few VCs and start-ups:
1) The whole ecosystem got light headed on account of easy money flow to fund ideas and companies. Serious question are being asked to start-up founders now before VCs decide to fund them. This is exactly how it should be, says Vinod Murali, Managing Director - India, Innoven Capital, an NBFC and  leading venture lending platform providing debt capital to high growth innovative ventures. The focus in on profitability, he says.
2) Valuations are a natural corollary, says an investor, pointing to the marking down of valuation for Flipkart by its investors Morgan Stanley in January from $15 billion to $11 billion and another investor, T Rowe Price lowering Flipkart's share price to $120.69 per unit in March 2016 from $142.26 in the December quarter. When a company has reached a certain level, VCs will want to know the valuation before funding the next stage. It is a matter of supply and demand, he says. When a lot of money comes in, prices are bound to go up. However, there is $2 billion waiting to get deployed in early stage companies and that does not include hedge funds, the analyst says.
3) The government has warmed up to the sector a little late, according to an analyst. If a panic situation is being spoken about with regard to start-ups, it is because of over dependence on VC funding. Instead, others such as Private Equity and HNIs should be encouraged to invest in the sector, says Aditya Kanoria, CEO, Red Ribbon Advisory Services, part of UK-based Red Ribbon Asset Management.
4) Archit Gupta, Founder, ClearTax, an Income Tax Return e-filing site, says that he has found no problems meeting investors who want to invest in the next round in the firm. "Capital is available for sound ideas and companies. It is true less deals are happening in 2016, so far. But 2016 witnessed high burn rates and so funding agencies and investors will be cautious now," he says.
5) Big players have parked their funds in a few start-ups. There are a few who have earmarked huge sums for start-ups in India, says Paula Mariwala, Partner, Seedfund and Co-Founder, Stanford Angels. What is happening now, she says, is that VCs are looking for depth. Year 2016 will be marked by the absence of irrational funding exuberance witnessed in a few sectors in 2015. For instance, food delivery was a flavor and the sector was getting funds without achieving any milestones. "Funding has slowed down as the VCs had an expectation of 1,000 percent from start-ups they invested in. This has now become realistic and expectations are pegged at 200 per cent," Mariwala points out.
6)Which sectors will find it difficult to get funds? Mariwala says those in the food, payments and fashion sectors won't find it easy to get funds like they did earlier.
7) Series A funding can be expected to be in the range of two million dollars instead of $5-10 million. Series B is likely to be now in the $5-10 million. Investors will be very prudent when it comes to Series C now, says Gupta of ClearTax.
8) What VCs and other investors will look for in Year 2016 while investing in start-ups will be cash flow – how much will the company burn to reach its goals, its go-to market strategy and the cost involved to get there, besides tech differentiators to deliver the product or service. "As a business model, what investors will look for are disruptors," says an analyst.
India
n an exclusive interview to News18, Dr Pawan Goenka said the government now has over 100 space start-ups registered with it compared to just 30 two years ago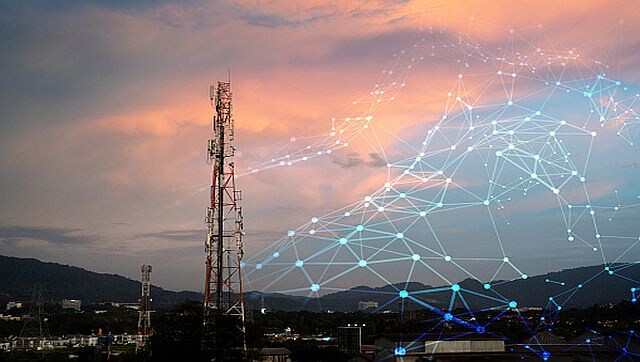 World
Abu Dhabi has identified priority sectors including agritech, tourism, healthcare, pharma and financial services, where Indian enterprises can invest