New York: The US government will hit Indian outsourcing giant Infosys with the largest immigration fine ever levied. According to court documents and officials familiar with the case, Infosys has agreed to pay $35 million in a civil settlement to avoid restrictions on its use of US work visas.
More significantly, allegations Infosys broke visa rules to get Indian employees into the US will put India's outsourcing industry on eggshells. Even if a legal crackdown or political backlash doesn't make it harder to bring Indian workers in, just making sure the i's are dotted and t's are crossed is likely to raise costs.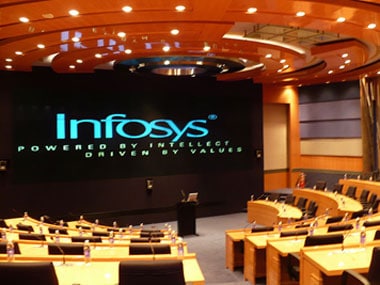 After an investigation spanning two years, prosecutors on Wednesday will unveil the settlement as well as its accusations that Infosys "knowingly and unlawfully" brought Indian engineers into the US on business visitor, or B-1 visas, for onsite client projects in the US that actually required tough to get, expensive H-1B work visas.
"Infosys is in the process of completing a civil resolution with the government regarding its investigation of visa issues and I-9 documentation errors," the company said on Tuesday.
Has Infosys lost face? The company has steadfastly denied any claims of visa abuse and fought the case vigorously. "Those claims are untrue and only unproven assertions," the company said in a statement on Tuesday.
Infosys said its use of B-1 business visitor visas "was for legitimate business purposes and not in any way intended to circumvent the requirements" of the H-1B employment visa.
However, investigators from the Department of Homeland Security and the State Department have found dirt on Infosys. They discovered extensive omissions and errors in the hiring records Infosys was required to keep for its employees, which allowed Indian engineers to continue working in America after their visas had expired, according to court documents.
Infosys said the resolution of the case was not yet finalized. "Infosys's policy demands adherence to all laws, rules, and regulations everywhere we operate and we continue to take our compliance obligations seriously," said a company statement.
Infosys now has roughly 15,000 employees or nearly 10 percent of its workforce in the US. With the fines and extra scrutiny, Infosys will now find US revenues come at greater expense. A company spokesman told the Wall Street Journal that Infosys had set aside $35 million to settle the case and cover legal costs.
Infosys woes started with Jack Palmer lawsuit
The federal investigation stemmed from a 2011 whistleblower lawsuit filed by an Infosys employee named Jack B Palmer, who sued Infosys for breach of contract. In his lawsuit, Palmer claimed he was harassed at work, sidelined and received death threats for refusing to be in cahoots with an alleged Infosys scheme which flouted US immigration laws by bringing in engineers from Bangalore on $160 B-1 visas, for onsite client projects in the US that actually required $5,000 H-1B work visas.
In August last year, Infosys dodged a bullet when an Alabama federal Judge Myron Thompson threw out Palmer's harassment lawsuit against Infosys. Thompson basically found Palmer's case against Infosys had no legal legs because some of the claims brought by Palmer against Infosys, especially those related to threats, aren't covered by Alabama state law. The judge found no basis to support the charges filed by Palmer and dismissed the case entirely, entering a summary judgment in favor of the Infosys.
The outcome in Texas on Wednesday is likely to be a panacea for Palmer who has remained on Infosys' payroll, while cooperating with the federal investigation.
"Despite the personal toll it took on me, it would have been much worse in the long run if I had turned the other cheek," Palmer told The New York Times. "It was a question of right and wrong, following my conscience and following the law."
According to NYT, Palmer's lawyer, Kenneth Mendelsohn, declined to state a figure, but people familiar with the case said Palmer could receive as much as $5 million from the payment Infosys will make to the federal government, under a provision of federal false claims law.
A second lawsuit was filed last year against Infosys by a former employee named Satya Dev Tripuraneni alleging retaliation from Infosys for blowing the whistle on visa practices.
Your guide to the latest seat tally, live updates, analysis and list of winners for Lok Sabha Elections 2019 on firstpost.com/elections. Follow us on Twitter and Instagram or like our Instagram or like our Facebook page for updates from all 542 constituencies on counting day of the general elections.
Updated Date: Dec 20, 2014 23:42:33 IST