US working on deal to double H1B visas: Washington Post
The foreign-worker piece of the immigration debate has been one of the thorniest for the eight senators, who are trying to reach a full agreement among themselves by Friday
In a major victory for the technology and services industry, US visas for high-skilled foreign workers, including those from India, could double under a bipartisan Senate immigration plan.
According to the Washington Post, the proposal would also give permanent legal status to an unlimited number of students who earn graduate degrees from US universities in science, technology, engineering or math, the influential US daily reported citing people familiar with the negotiations.
"The number of H1Bs visas for highly skilled workers would approximately double from the current limit of 65,000 per year under the plan of eight senators working on a deal between the Congress and the White House to overhaul the immigration system ," the report said.
The foreign-worker piece of the immigration debate has been one of the thorniest for the eight senators, who are trying to reach a full agreement among themselves by Friday, the daily said. Staffers will then take the next two weeks to draft a bill.
Critics suggest that H1B programme has become a way for outsourcing firms to bring lower-paid employees to the US. Most of the top 10 employers of H1B visa holders, for instance, are India-based technology consultancies with large US operations.
Those firms often train workers in the United States before sending them back home to do the same jobs for considerably less money, according to critics cited by the Post.
The critics said the companies commonly use the visa to bring employees from India to work in the US for up to three years, train them and then return them to India to continue the same work, often for a US company buying the services from a contractor.
But advocates for tech companies welcomed the developments, describing the still-evolving immigration plan as a potential watershed moment.
"We're encouraged," Scott Corley, executive director of Compete America, a coalition of companies that includes Intel, Google, IBM and other tech giants, was quoted as saying by the Post.
The Post citing sources familiar with the talks said the senators group has agreed to a citizenship plan that would immediately legalise millions of undocumented immigrants, including about 250,000 Indians, but would require certain expenditures on border security and internal enforcement before allowing people to gain a path to citizenship.
IANS
Find latest and upcoming tech gadgets online on Tech2 Gadgets. Get technology news, gadgets reviews & ratings. Popular gadgets including laptop, tablet and mobile specifications, features, prices, comparison.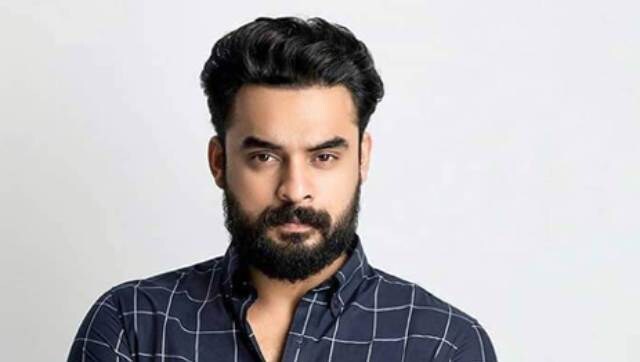 Entertainment
Tovino Thomas was admitted to the hospital in Kochi on 7 October after he complained of serious abdominal pain
Fwire
Prakash Javadekar said online booking of tickets will be encouraged but box office will be open for single-screen theatres.
Entertainment
A guilty verdict in Texas could lead to a prison term, although analysts said a fine and Netflix being forced to pull the film would be a more likely outcome