US retailer Walmart's acquisition of e-commerce major Flipkart a good signal for investors and consumers
With two large players – Amazon and Walmart – entering the fray and a third potential one Paytm mall on the rise, there is much scope for creating new demand in smaller towns and cities
From the perspective of investors, two very important things happened in the last 45 days in India. Walmart Inc. bought over 77 percent of Flipkart and no one was interested in buying the same amount of shares in our family jewel Air India! While the latter may have been due to the hidden cost of acquiring a debt-ridden firm, the former was certainly for the hidden value that Flipkart is expected to release in the next 10 years.
Soon after Walmart's move, as has become normal in such cases, we could hear the loud moaning at the demise (once again) of the pop and mom shops or as we know them in India, the kirana shops.
Demystifying the impact of 'big retail' on kirana stores
Since the arrival of mid-format retailing in urban areas some 25 years back, it has been claimed that Indian mom and pop stores have been declining in number. Kirana stores have been said to be adversely impacted by mid-format retail stores, large format out of town retail stores, then by the online wave led by Indian marketplaces such as rediff.com and Indiaplaza, and recently by large marketplaces like Flipkart and more recently Amazon.
However, what we have seen again and again is that there is no material evidence that has been ever been produced to support the claim of the demise of kirana shops. In fact, the reality and the hallmark of the Indian retail market is that kirana stores have such resilience that together they have withstood much larger challenges than organised retail or marketplace models. Let us consider for a moment what kirana stores bring to the table which large format retail or online marketplaces have not been able to provide to customers till now.
First and foremost is the last-mile convenience that they bring to our neighbourhoods, as well as an element of trust which is automatic and even generational - your parents trusted them, your neighbours trust them and you trust them. You know the owner and he knows you. Another element to consider is that they provide credit and provide day to day items in volumes that you need and for which demand is inelastic. Finally, as a marker of the innovation that has quietly been taking place, kirana shops now deliver and take telephone orders, which adds to customer convenience.
Moreover, current retail regulations strongly support kirana stores, as offline large format retail cannot extend their outreach beyond a point, kirana stores are able to happily fill the gap to meet the needs of the communities they serve. This is further favoured by the reality of the Indian market – low levels of private vehicle ownership, and an unwillingness by most Indian consumers to drive 20 kilometers to source their groceries once a month. Moreover, after almost 8 years of operation and billions of dollars spent in creating a market, online marketplaces still have a measly 50 million transacting users.
In the online space, the government does not permit foreign direct investment (FDI) in the inventory-based e-commerce model but allows investment in the marketplace model of eCommerce which provides an aggregation platform to smaller sellers. Flipkart, which has evolved into a marketplace model, and Amazon, are examples of the latter.
What the acquisition means for the Indian retail ecosystem
Having established that kirana stores by virtue of their unique business model and relationship with customers will not die out, let us look at the positives of the marketplace model and what the Walmart investment means for the Indian retail ecosystem.
The marketplace model benefits sellers immensely, and in fact gives an important fillip to small retailers by exposing them to best practices in technology adoption and building business efficiencies, as well as helping local and small-scale producers, artisans and craftspeople gain a scalable platform to grow their business. It helps sellers to discover new markets and cuts out numerous middlemen between the producer and the consumer.
By doing this, the model offers greater choice and niche products to end customers as well as offering the important benefit of keeping pricing competitive by aggregating several sellers of the same products.
The investment in Flipkart should be seen as a great Indian story for startups as it has added shine to India's startup story.  Within the context of challenges that startups and investors have been facing in the ecosystem over the last few years, it now seems (while the numbers are not out yet) that investors are taking a renewed interest and some of the largest VC firms have started pouring new money in newer generation of start-ups such as those in food delivery.
It should be remembered that only 2.6 percent of all retail in India is digital. In order to create opportunities for online sellers and bring in newer segments such as grocery to the online retail market in India, large investment inflows are absolutely necessary. With two large players – Amazon and Walmart – entering the fray and a third potential one Paytm mall on the rise, there is much scope for creating new demand in smaller towns and cities and building a robust supply chain and ensuring that both sellers and consumers alike benefit from a non-monopolistic and competitive market.
Overall, while there is reason to celebrate both kirana stores for their adaptability as well as online marketplaces for the opportunities they bring – there is also reason to cheer the wise policy makers who have created conditions for both to thrive and serve the Indian consumer.
(Dr Subho Ray is President of Internet and Mobile Association of India (IAMAI); views are personal)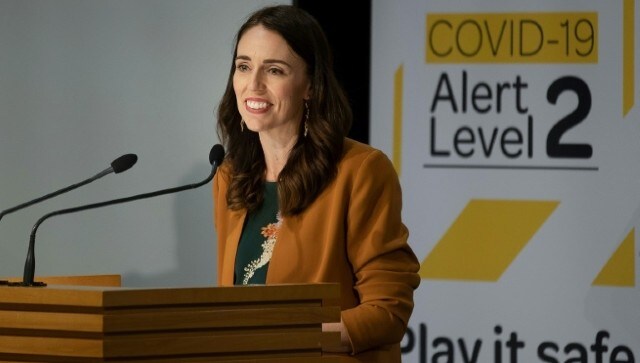 World
Recent events in the Indo-Pacific left New Zealand behind. But the island nation has used APEC 2021 effectively to enhance its stature
India
While some adolescents have access to necessary information and services, many are not adequately supported to make a successful transition from childhood to adulthood
India
In 'Into The Wild with Bear Grylls', these larger-than-life personalities bare their hearts along the way, express their apprehensions and get exhausted from time to time