US proposes cut in India development aid to just $33 mn in 2018; Afghanistan to get $782 mn
Assistance to Maldives, which is in danger of extinction due to climate change, is facing a massive cut from $3.3 million in 2016 to a mere $440,000 in 2018
Washington - The Trump administration has proposed to reduce its developmental assistance to India from $85 million in 2016 to a mere $33.3 million in 2018.
A major portion of the proposed developmental assistance to India is the US Agency for International Development-led global health programme, which again has dropped from $35.5
million in 2016 to $19.6 million for the next fiscal beginning 1 October 2017.
In the budget proposal, the US' financial assistance to India for international military education and training has been slightly increased from $1.2 million to $1.3 million, whereas the financial assistance towards counter-terrorism cooperation has been retained at $2 million.
Overall, US President Donald Trump proposed a massive reduction in American aid to South Asian countries.
In his maiden annual budget, he has chopped off foreign military financing to all countries in South Asia except for Pakistan.
Afghanistan, where the US has stationed more than 8,000 troops and where the Trump administration is considering sending more soldiers on the ground, has managed to retain largest level of American funding for the fiscal year 2018.
According to the annual budget proposals sent by the State Department to the Congress, the entire foreign assistance to South and Central Asian countries have been reduced from about $2 billion in 2016 to $1.4 billion in 2018.
Of this, Afghanistan alone accounts for more than half $782 million for the fiscal year 2018.
For Bangladesh, the State Department has reduced the financial assistance from $210 million in 2016 to $138 million in 2018.
A major chunk ($95 million) of assistance to Bangladesh is towards strengthening of democracy and economic development of this South Asian country.
Maldives, which is facing extinction from the dangers of climate change, has received a massive cut in developmental assistance from $3.3 million in 2016 to a mere $440,000 in 2018, as per budgetary State Department proposals.
Nepal too is off the Trump's list of Foreign Military Financing as the budgetary proposal for 2018 indicates the figure to zero as against $18 million in 2016.
But it has maintained the same level of assistance towards military training and education: $0.8 million in 2016 to $0.9 million in 2018.
Sri Lanka is another country where Trump has proposed a massive budgetary cut in its financial assistance which has come down from $42.5 million in 2016 to a mere $3.3 million in 2018.
Most of the funding ($2.8 million) would towards peace and security including combating weapons of mass destruction, and stabilisation operations and security sector reform.
Military training and education accounts for another half a million dollar, according to US budgetary papers.
Find latest and upcoming tech gadgets online on Tech2 Gadgets. Get technology news, gadgets reviews & ratings. Popular gadgets including laptop, tablet and mobile specifications, features, prices, comparison.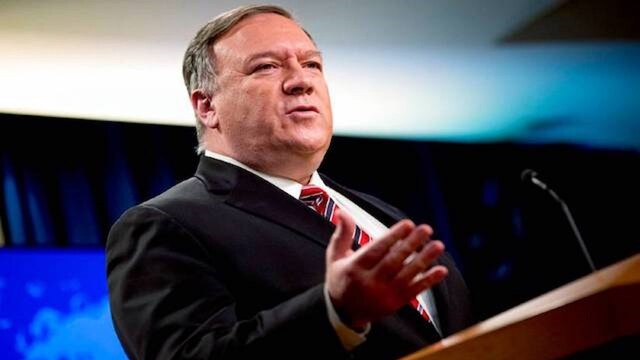 World
This decision, coming in the final weeks of the Donald Trump administration, is certain to anger China. Beijing has been stepping up its threats to bring the self-governing island under its control by military force
World
Chansley describes himself as a "digital soldier" of the far-right QAnon conspiracy theory that claims Trump is waging a secret war against a global liberal cult of Satan-worshipping pedophiles.
World
In the House, the number three Republican Liz Cheney said she would be voting to impeach, and called Trump's actions "a betrayal" of his office