US pressure on India to grant more patents on pharma products 'appalling', say health advocates
Top health advocates have called the attempt by the US to pressure India to grant additional patents on drugs and vaccines as "appalling" and are writing a letter to a US lawmaker to register their protest
Top health advocates have called the attempt by the US to pressure India to grant additional patents on drugs and vaccines as "appalling" and are writing a letter to a US lawmaker to register their protest. On 23 June, four American lawmakers including Richard Neal (D-MA), Kevin Brady (R-TX), Ron Wyden (D-OR) and Orrin Hatch wrote to US president Donald Trump to use the then-impending Indian prime minister Narendra Modi's Washington visit to address New Delhi's "inadequate" protection of patents, trademarks and copyrights, and the "arbitrary" style of pricing medical products.
The letter points out that India accounts for less than two percent of total US exports of goods and services — "(I)f tariff and investment restrictions were fully eliminated (by India) and standards of IP protection were made comparable to US and western European levels, US exports to India would rise by two-thirds, and US investment in India would roughly double," the letter reads referencing an American international trade report.
"India's weak standards and insufficient enforcement remain an area of concern for US rightholders, including with respect to pharmaceutical patents and in the area of copyright protection…," the letter adds.
It also criticises the government's decision to cap prices for coronary stents.
"Moreover, India has imposed additional barriers in 2017. One such example is the expansion of India's nontransparent and arbitrary system of pricing on medical products, recently expanded to include coronary stents."
"According to some US producers, India's arbitrary system has forced them to sell certain products at a loss in order to retain access to the Indian market," the senators and representatives complained.
To recall, leaked diplomatic cables last year by Knowledge Ecology International (KEI), a non-profit working on drug patents, showed that Colombian officials were worried after a conversation with a staffer from Hatch's office about the potentially negative impact of US funding for the Colombian peace process should Colombia issue compulsory licences for producing cheaper versions of a cancer drug manufactured by Novartis.
Colombia, nevertheless, went ahead and reduced the price of the drug Imatinib by 44 percent.
On 26 June, Trump, in his joint statement in the White House with Modi, sought "to create a trading relationship that is fair and reciprocal".
"It is important that barriers be removed to the export of US goods into your markets, and that we reduce our trade deficit with your country," Trump said.
Their respective teams will look into "creative ways to improve bilateral trade", the joint statement added.
"Modi has already bowed to pressure from (former US president Barack) Obama on granting compulsory licenses on cancer drug patents. He leads a country of more than a billion people, ​and he should not sacrifice their health and their lives of people in India to gain the affection of an unpopular US president who has the attention span of a six-year-old," Jamie Love, director of KEI, told Firstpost in an email interview.
"The United States is paying too much, and so does everyone else, just not to the degree that the US gets ripped off. What Trump and Modi should focus on is a new trade framework that focuses on sharing the costs of funding research and development as a public good," he added.
The US Trade Representative's Special 301 report — a Congressionally-mandated annual report that has been issued every year beginning in 1989 — puts India under the 'Priority Watch List' for its "serious intellectual property rights deficiencies".
In response to the American lawmakers' appeal to Trump, a number of top health advocates are sending a letter to Wyden, a Democrat from Oregon, that they "are surprised and dismayed that you are pressuring India to grant additional patents on drugs and vaccines".
In 2015, the income per capita of India was 35 times lower than the per capita of the US.
"A country with as much poverty as India should not enforce patents on drugs and vaccines the same way as high-income industrialised countries," the letter further states.
India is a "critically important​ source" of affordable generic products in many developed and developing countries.
"The practical effect of the type of trade pressures you advocate is to enhance the monopoly power and raise the prices of new drugs for cancer and many other diseases. This is appalling," it adds.
The recently-released draft reform healthcare bill wants foreign countries to pay more for medicines through directing American executive agencies to review all multilateral and bilateral agreements for greater IP protection and possible enforcement options in case of violations, and to review other countries' supply and procurement systems and price differentials.
"The implication of the proposed actions to force higher drug prices on other countries is that Big Pharma would take it easy on US consumers and payers. To date, there is no evidence of any such price moderation by Big Pharma either on existing or new medicines despite much stronger IP protections in multiple bilateral, regional, and multilateral trade agreements since the 1990's," wrote Brook K Baker, professor at Northeastern University School of Law, in his blog on 23 June.
Trump's draft executive order on healthcare is an issue of fierce debate in the US with a Congressional report estimating that 22 million Americans would lose insurance by 2026 should this bill be passed.
"As the draft executive order shows, Trump wants to make foreign countries pay more for medicine, even though that will do nothing to make medicines more accessible in the United States, and exorbitant prices already cost lives around the world," said Peter Maybarduk, director of Public Citizen's Access to Medicines Program on 27 June in a press statement.
Meanwhile, in a World Trade Organisation's Council for TRIPS (Trade-Related Aspects of Intellectual Property Rights) meeting on 13 June, India along with Brazil, China, Fiji and South Africa tabled a first-of-its-kind proposal that called on governments to examine the growing concern of "imbalance between intellectual property and the public interest".
It asked member States to hold dialogue "on measures within the IP system that they have adopted to promote the public interest, including but not limited to compulsory licensing, patentability criteria, IP and competition, and the Bolar exception".
The flexibilities within TRIPS allow governments to tailor their national IP laws within the minimum standards set by the TRIPS agreement taking into account their developmental needs, including public health interests. However, a September 2016 report of the UN Secretary-General's High-Level Panel on Access to Medicines shows that many governments are reluctant to use these flexibilities, including issuing compulsory licenses, for various reasons that include undue political and economic pressure from powerful governments and corporations.
India has used this flexibility only once in March 2012 when Indian generic manufacturer NATCO Pharma was granted compulsory license to manufacture Bayer's drug Sorafenib Tosylate (Nexavar) used for the treatment of kidney and liver cancer.
"Political and economic pressure placed on governments to forgo the use of TRIPS flexibilities violates the integrity and legitimacy of the system of legal duties and rights created by the TRIPS agreement and as reaffirmed by the Doha Declaration," India had said in a statement to the TRIPS meeting of 13 June.
"Patent rights cannot be allowed to impede protection of public health," it said.
It also invited Colombia to share its experience of covert threats from "domestic and foreign parties" when it was to issue a compulsory license on Imatinib.
The Trump administration has made IP rights one of its topmost priorities "and conflated it with the issue of big-ticket investments in India", a Hindu report citing sources said.
Issues around patent protection and affordability of health products is one of the trickiest sticking points in India-US bilateral relations.
Find latest and upcoming tech gadgets online on Tech2 Gadgets. Get technology news, gadgets reviews & ratings. Popular gadgets including laptop, tablet and mobile specifications, features, prices, comparison.
World
Despite Trump's unprecedented attack on the validity of the US election system, his legal team has yet to provide any evidence that stands up in court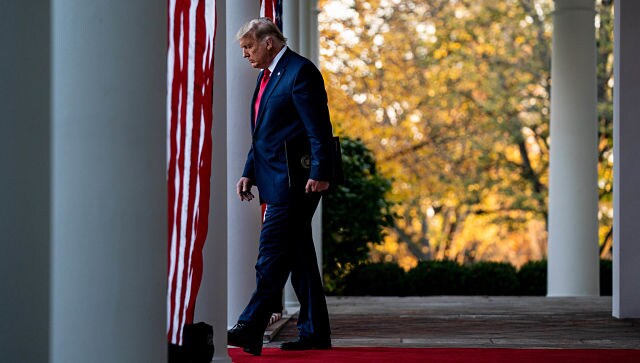 World
The US constitution gives the president clemency powers "to grant reprieves and pardons for offenses against the United States, except in cases of impeachment"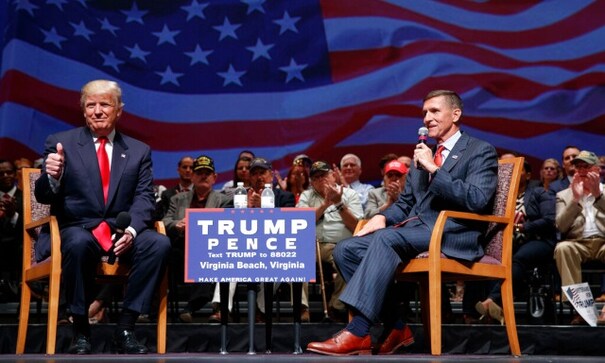 World
The pardon is part of a broader effort by Trump to undo the results of a Russia investigation that shadowed his administration and yielded criminal charges against a half-dozen associates