By George Albert
Chicago: A top US-based investment expert, William Gross of Pimco, an influential global investment advisory firm, has taken a dim view of equity and real estate markets in the US.
This could mean two things for emerging markets like India: It could drive up stocks if US fund managers want to seek better returns outside, or it could drive all markets down if US equity tanks due to economic pessimism.
Making a keynote speech at the Morningstar Investment Conference in Chicago on Wednesday, Gross's chief concern was the regime of financial "repression" in the US (where interest rates are kept artificially down to boost economic growth). This means US investors have to look outward for returns.
Gross, who is closely followed by the financial markets overseas, says that the asset-based growth economy is now over. The US economy can no longer rely on rising prices of equity and real estate to give growth a leg up. This means stocks are on their own, and have to find other reasons for bullishness. It also means stock price growth can only come from improved corporate performance - a difficult task in an economy that is still not out of the woods.
In an asset-based economy, growth comes significantly from an appreciation of equity and real estate prices, driven by low or negative interest rates. Interest rates and stock prices are usually inversely related.
The stalling of asset growth in the US has implications for markets in India. It may either drive up asset prices as US investors look for better returns or, on the other hand, asset price deflation in the US can drive global equity markets down.
Gross painted a grim picture of the US debt situation and said that indications from the Federal Reserve are to try and inflate its way out of the debt problem. This is essentially done at the expense of Treasury bondholders by keeping interest rates low. Low interest rates also affect the people of the US, who see the value of their bond investments and cash holdings decline in real terms.
Even though nominal interest rates in the US are slightly in the positive territory, when adjusted for inflation, the real interest rate on a five-year Treasury bond is minus 5%.
Given negative real returns on treasuries, Gross recommends looking at countries like Brazil, Germany or Canada for better fixed-income returns.He, however, warns that one has to take into account the currency risk associated with investing overseas.
Gross believes that the chances of asset-based growth are low as real rates may not fall further. When rates fall, investors move money from cash to equities and other assets to try to and generate better returns. The result is a rapid rise in asset prices. In India, we have the reverse situation, where interest rates are high and rising, and stocks are in undecided territory.
In the US, the falling trend in real interest rates began in 1981, when the real rate was more than 9%. This is what created the equity boom of the next two decades, climaxing in the dotcom boom of 1999-2001.
Now, with real interest rates in negative territory, there is very little room left to drive up asset prices. "If real interest rates can't go down further, stocks are on their own," Gross said. This essentially means that companies must show growth in earnings for the equity markets to rally.
Gross feels that interest rates in the US may rise after the second quantitative easing (QE2) programme ends this month. The Federal Reserve, which bought $100 billion worth of bonds to inject liquidity into the system, will no longer be in the market. It will still buy about $15 billion worth of securities with the income generated from mortgage-backed securities purchased in the first quantitative easing programme. This, however, will not be enough to sustain negative interest rates and hence the possibility of an asset-price deflation.
Gross also feels that a third quantitative easing programme (QE3) is unlikely, given the opposition within the Federal Reserve as well as resistance from the newly-elected Congress. These factors point to a deflation in asset prices. However, the Federal Reserve is likely to use "talk" to keep interest rates low, Gross said. Only time will tell if the strategy will succeed.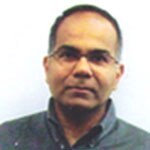 George Albert is based in Chicago and edits www.capturetrends.com
Your guide to the latest seat tally, live updates, analysis and list of winners for Lok Sabha Elections 2019 on firstpost.com/elections. Follow us on Twitter and Instagram or like our Instagram or like our Facebook page for updates from all 542 constituencies on counting day of the general elections.
Updated Date: Dec 20, 2014 03:52:24 IST