US-China trade war to impact FPI inflows, says Bank of America Merill Lynch report
The US-China trade war will impact foreign investment into the country, and the Reserve Bank of India (RBI) will have to sell foreign currencies to defend the rupee at the 69 level to a dollar, a Bank of America Merill Lynch report said
Mumbai: The US-China trade war will impact foreign investment into the country, and the Reserve Bank of India (RBI) will have to sell foreign currencies to defend the rupee at the 69 level to a dollar, a report said on Monday.
k of "We expect the US-China trade war to further discourage FPI (foreign portfolio investment) flows, although the direct real impact will be limited with exports just 12 percent of GDP," brokerage Bank of America Merill Lynch said in a note.
Domestic impact of the trade war will be felt more in the financial markets, it said, adding that the situation is akin to the 2008 global financial crisis.
This will force the RBI to "step up" forex sales to defend the rupee at the 69 level against the dollar, it said.
Apart from the likely impact to investment flows, there are other factors like adversities on seasonal elements, banks' low nostro balances and stronger USD globally which will put pressure on the rupee and the RBI has to contend with, it added.
If the flows do not revive, the RBI will have to sell $20 billion of the over $400 billion in forex reserves in order to ensure that the current account deficit comes at 2.4 percent of the GDP, it said.
It can be noted that the forex assets have declined by $19 billion since April, as the rupee continues to be under pressure. In the first six months of the year, foreign investors have pulled out Rs 6,000 crore from the equity markets and Rs 41,000 crore from the debt markets due to the trade tensions and macroeconomic issues like the surge in oil prices, according to reports.
The brokerage report said if the rupee slips to 70 against the greenback and the portfolio flows continue to remain dry, the government may launch one more edition of the NRI bonds by December quarter, through which it can attract up to $35 billion.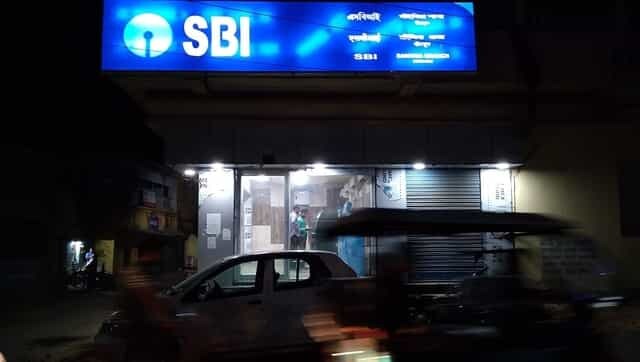 Business
Introduced by the Reserve Bank of India in 2016, MCLR is the minimum interest at which banks can lend to their customers. MCLR is generally revised on a monthly basis
World
When the PML-N-led coalition government took over on 11 April, the dollar was valued at Rs 182.3, and since then, the rupee had lost Rs 11.4 or 6.2 per cent of its value
Business
CII estimates India's GDP growth to be in the band of 7.4 - 8.2 per cent, depending upon the global oil prices