US-China trade disputes: New round of talks to begin in Washington today to resolve trade war
The talks are aimed at "achieving needed structural changes in China that affect trade between the United States and China'
There will be follow-up sessions at a higher level later in the week, the White House said on Monday

The talks follow a round of negotiations that ended last week in Beijing without a deal

The talks are aimed at "achieving needed structural changes in China that affect trade between the United States and China
Washington: A new round of talks between the United States and China to resolve their trade war will take place in Washington on Tuesday, with follow-up sessions at a higher level later in the week, the White House said on Monday.
The talks follow a round of negotiations that ended last week in Beijing without a deal but which officials said had generated progress on contentious issues between the two trading partners.
The talks are aimed at "achieving needed structural changes in China that affect trade between the United States and China. The two sides will also discuss China's pledge to purchase a substantial amount of goods and services from the United States," the White House said in a statement.
Find latest and upcoming tech gadgets online on Tech2 Gadgets. Get technology news, gadgets reviews & ratings. Popular gadgets including laptop, tablet and mobile specifications, features, prices, comparison.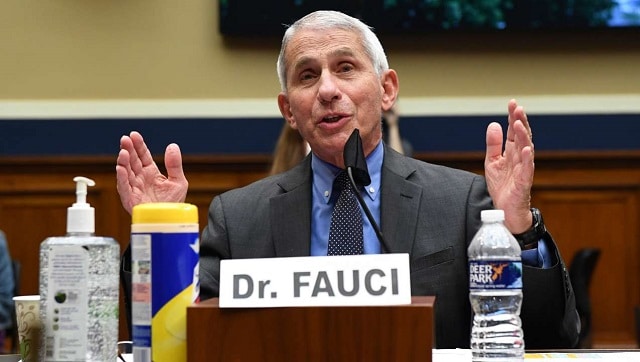 World
During an interview to CBS, the US' top infectious diseases expert appeared to be referring to the White House Rose Garden event on 26 September, which he had previously labelled as a "super-spreader" event
World
Traditionally, presidents have tried to avoid making statements that might prove embarrassing later on. They choose their words carefully and proceed 'out of an abundance of caution', per the tagline of the moment in Washington
World
Trump has needled Fauci over his advice on wearing face masks. Nearly 220,000 Americans have died from the disease the virus causes