US-based Cricket Semiconductor plans to set up Rs 6000-crore analog chip fab in India
The creation of this fab ecosystem coupled with the products and systems value chain is expected to create close to 4,50,000 new jobs, making a potential future economic impact of $40 billion...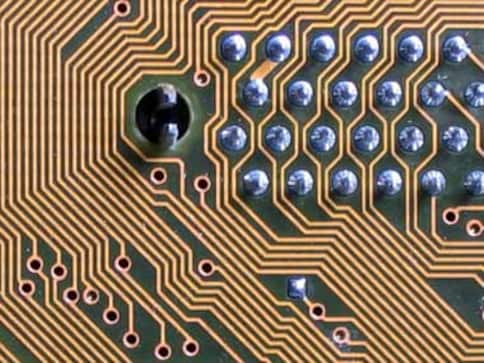 IESA (India Electronics & Semiconductor Association) disclosed details of their key role in enabling the Memorandum of Understanding (MoU) between US-based Cricket Semiconductor and the Government of Madhya Pradesh for an analog fab proposed to be set-up in the state. The industry body is also helping Madhya Pradesh for their investment promotion initiatives. The proposed investment is expected to be Rs 6000 crore to set up an analog wafer fab in the country.
The creation of this fab ecosystem coupled with the products and systems value chain is expected to create close to 4,50,000 new jobs, making a potential future economic impact of $40 billion, over its project life span and reduce electronics import burden for the nation.
"As semiconductors are the key component of any electronic product, the presence of a wafer fab will help in faster growth of the ESDM industry in the state," IESA said.
Madhya Pradesh recently approved the 'Analog Semiconductor Fabrication [FAB] Investment Policy'  that provides for free government land, reimbursement for the cost of building the shell of the manufacturing unit, 24X7 power supply from two separate power grids and quality water supply at the doorsteps of the FAB units at an internationally competitive price fixed for 10 years. With this new policy, the state government will extend support to any fab investment that exceeds Rs 3,000 crore in the state.
Department of Electronics and Information Technology (DeitY) has been instrumental in attracting large scale investments in India's ESDM sector by formulating conducive policy framework. Policies such as Modified Special Incentive Package Scheme (M-SIPS) have played a vital role in bringing investors' attention to the country. 
"The specialty fab will enable the electronics industry to better utilise the Indian skill sets, give fillip to start up's and enable innovations of electronic products designed in India at lower cost of technology development, lower investment cost and lesser risk. With Cricket Semiconductor team's deep experience in design, technology, and manufacturing of analog/power semiconductors, we hope to see the analog and power semiconductors being made in India very soon," Ashok Chandak, Chairman, IESA, said. 
"India has a large and fast growing electronics market. A specialty wafer fab focused on analog/power semiconductors is well suited to catalyse the Indian Electronics System Design and Manufacturing (ESDM) ecosystem.  We are confident that we can establish a high-volume, globally competitive specialty wafer fab in India," said Lou Hutter, CEO, Cricket Semiconductor.
"This project differs fundamentally from typical wafer fab projects in several ways. The project outlay, at around Rs 6000 crores, is less than less than 1/10th of a leading edge digital fab. The emphasis will be on processes and technologies that align to Indian as well as global requirements such as industrial and automotive. Importantly, the cost of analog / power semiconductor product development is significantly less than digital semiconductor products. This lowers the investment entry barrier for Indian entrepreneurs to bring innovative products to the market, stimulating the ESDM ecosystem and leading to the creation of many thousands of jobs," Hutter added.
Every electronics system contains significant analog/power chip content. Analog / mixed signal chips are used in the functioning of mobile phones, UPS inverters, smart meters, automotive and industrial production and thousands of other electronic products; therefore the chips developed at an analog fab cater to various industry segments. India evolved from the PC to the mobile era and is now gradually stepping into the Internet of Things (IoT) era. IoT is very dependent on analog / mixed signal and this factor is spurring the prominence of analog fab in today's context.
India
As the woman throws fruits in rage, the seller can be heard pleading the woman to stop, saying that he is poor
India
BJP leader Kamal Patel said India is becoming a "Vishwa Guru" under the leadership of Modi who has given a corruption-free government and also ensures the welfare of the common people