Urjit Patel vs FinMin: Governor must go over these 10 clauses in the Banking Act before passing the blame
Urjit Patel should remember that the RBI's duty doesn't end with framing guidelines but also in ensuring that rules are followed to the letter and spirit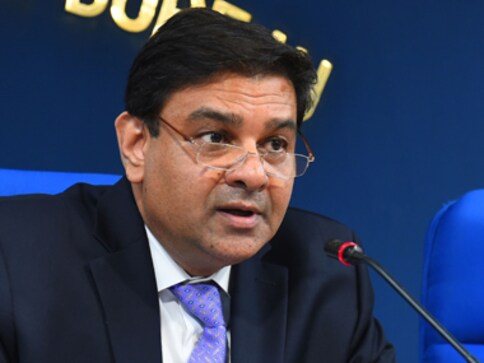 Reserve Bank of India (RBI) governor Urjit Patel's recent defensive on the Rs 13,600 crore Punjab National Bank (PNB) fraud, passing the blame to regulatory constraints and non-compliance of banks, was weak from the word go and, hence, was bound to get a counter from the government. It has come already, apparently.
According to a report in The Economic Times, the government has brushed aside Patel's recent tirade about the RBI's lack of regulatory powers over public sector banks (PSBs), in comparison with private banks, as one of the reasons for the central bank's inability to take strong action on erring banks.
The report quotes an unnamed government official as saying that the RBI indeed has powers in the Banking Regulation Act to regulate PSBs and has reportedly pointed out as many as 13 clauses to prove this point. These include a clause that empowers the regulator to appoint its officers to banks, direct changes in management, inspect any bank and their books and accounts, direct special audits and examine a director or officer under oath, said the report quoting the official.
The points highlighted by the official are true. Barring certain aspects such as cancelling licences or liquidating banks, which only the government can do, the central bank indeed enjoys important powers to keep a check on state-run banks' daily operations.
Here are at least 10 clauses in the RBI act that gives power to the central bank to control PSBs:
Section 10BB: Power of Reserve Bank to appoint Chairman of the Board of Directors
Section 21: Power of Reserve Bank to control advances by banking companies
Section 30: The many sub-clauses refer to audit such as the balance-sheet and profit and loss account to be audited by a qualified person under any law for the time being in force to be an auditor of companies, among others
Section 35A: Power of the Reserve Bank to give directions
Section 36: It has many sub clauses that refer to further powers and functions of the RBI to exercise caution or prohibit banking companies or any banking company in particular against entering into any particular transaction or class of transactions, and generally give advice to any banking company
Section 36AA: Power of Reserve Bank to remove managerial and other persons from office
Section 36AB: Power of Reserve Bank to appoint additional directors
Section 45: Power of Reserve Bank to apply to Central Government for suspension of business by a banking company and to prepare scheme of reconstitution or amalgamation
Section 45P: Power of Reserve Bank to tender advice in winding up proceedings
Section 47A:  Power of Reserve Bank to impose penalty
Urjit Patel passes the buck
In his speech, Patel passed the blame to the PNB for not playing by rules, which ultimately led to one of India's biggest banking frauds, and said "it is simply infeasible for a banking regulator to be in every nook and corner of banking activity to rule out frauds". But, as this writer pointed out in an earlier column, this is a weak excuse to defend the RBI's inability to identify and prevent a systemic issue that has been on for a long time.
The fact is that the staff at PNB who aided Nirav Modi to defraud the bank used a systemic flaw -- the disconnect between SWIFT entries and the core banking network -- for too long a period and the regulator, with all its might, couldn't even come close to identifying it. The risk management tools designed by the central bank didn't function at all. Patel said the RBI had issued precise instructions via three circulars in 2016 "to enable banks to eliminate the hazard" to avert PNB-like frauds which the bank did not follow.
But Patel should remember that the RBI's duty doesn't end with framing guidelines but also in ensuring that rules are followed to the letter and spirit. It is quite possible that similar frauds happened in other banks as well, and like in the PNB case, the central bank simply didn't know about it. Patel can't wash his hands off the PNB episode.
This is exactly what the government official quoted in the abovementioned ET report too points out when he says, "if RBI warned against certain practices, why did it not take up the issue with the government when there was no action by banks." Nothing prevented the RBI from taking stringent action against those banks that refused to comply with its guidelines.
The fact is that the RBI miserably failed in its duty to identify a serious systemic flaw and it doesn't augur well for Patel to begin a blame game. In fact, RBI's failure to keep the banking system under control particularly with respect to recurring frauds is what has given life to debates for a super regulator.
In the context of the PNB scam, probably the idea of a super regulator makes sense building on the structure proposed by the Srikrishna panel. That is if the RBI cannot discharge it's duty to ensure rules are followed by banks. The RBI can still focus on its core functions---financial stability at a macro level and monetary policy. Perhaps the super regulator can take away certain functions such as risk management and monitoring of accounts from the central bank and other regulators to have a coordinated system? A section of bankers and sector-experts have been advocating this possibility for a while now. In the current context, there may be a case given the increasing interconnectedness of financial institutions and the complexity of transactions across segments. A super regulator can perhaps be given the risk management function across verticals while specific regulations pertaining to operations can still be left to those individual institutions.
Instead of passing the buck to the government and other agencies or citing non-compliance, it is time for the RBI to get it's act together. Period.
also read
India
The RBI said that it aims at expanding the ongoing pilots in the CBDC (central bank digital currency) -Retail and CBDC-Wholesale by incorporating various use cases and features during the current fiscal.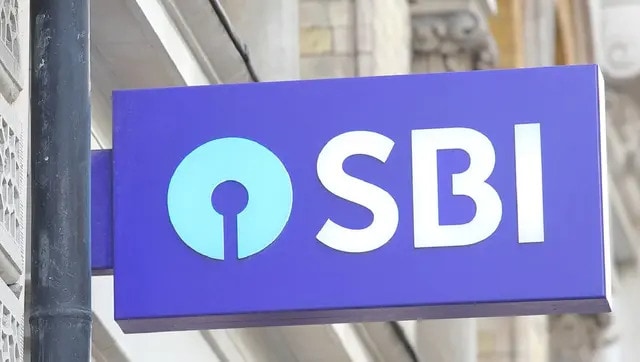 Business
All the customers need to execute new locker agreements as per the regulatory guidelines issued, with their respective branches on the latest format issued by the bank
India
Amid the ensuing chaos, a smart Delhi shopkeeper decided to make the most of it. The internet is buzzing with viral pictures that feature a poster displayed by a meat shop in Delhi's GTB Nagar