Urjit Patel versus Centre: NDA govt has a strong case to influence RBI, but only irony is that it is turning Nehruvian
Urjit Patel has won considerable sympathy among the nation's economic elite for asserting that the RBI needs autonomy and independence to perform its role
In a symbolic move, the Reserve Bank of India (RBI) governor Urjit Patel walked into North Block on Tuesday for a meeting of the Financial Stability and Development Council with four of his deputy governors in tow in a show of intellectual strength in a conflict with the Finance Ministry. It is equally symbolic that he left the imposing colonial-era building that smells of political power through a side gate, apparently in an effort to avoid the media.
As speculation mounts that the central bank chief may resign following a series of confrontations with the powers-that-be in New Delhi, he has won considerable sympathy among the nation's economic elite for asserting that the RBI needs autonomy and independence to perform its role. But both ground realities and the fine print show that the government may have its own case to influence the RBI or gently pressure it here and there -- though the irony is that Prime Minister Narendra Modi's NDA government may itself not know the deeper truths of Indian banking enough. If it invokes Section 7 of the RBI Act to pressure the central bank in the "public interest" it would be a case of ideological irony for Modi who promises "minimum government but maximum governance."
The RBI governor and Finance Minister Arun Jaitley both have legitimate reasons to win public support from where they stand against each other.
Film-maker Anurag Kashyap, if only he knew more economics, might well be inspired to make a "Gangs of Ballard Estate" to highlight the epic confrontation between the owners of a substantial part of India's banking system, a.k.a. the government and its nominees and the central bankers who are supposed to ensure orderly growth and macroeconomic balance in the long-term interest of the economy.
The RBI is right when it confronts the government's plan to isolate a payments regulator from the central bank. It may also be correct when it sees a governmental overreach when it is pushed into injecting liquidity more than it wants into ailing non-banking financial companies (NBFCs).
On the other hand, the government and its handpicked directors may well be on the right track when they want more surplus for the treasury from the cash-rich RBI's coffers. Why does a regulator need so much money?
To understand the deeper reality of the confrontation, one needs three Ds - Democracy, Demographics and Development. These three Ds were at the core of the decision-making that went into the nationalisation of much of India's banking system in 1969 when the then prime minister Indira Gandhi made her controversial move.
Nothing has changed since then in the core objectives of the Indian republic. However, ever since liberalisation was ushered in 1991, the worldview of Indian regulation shifted from "development banking" to a Western-style hands-off approach at least in principle if not in practice.
Ideally, the Bharatiya Janata Party (BJP) should be sticking to the post-1991 worldview given its non-socialist inclinations, but one has to be in power in the world's largest democracy of more than one billion people to know that the buck stops with the ruling party when growth staggers, jobs are not happening and everything from oil-fuelled inflation to sluggish exports have to be accounted for.
It is here that RBI deputy governor Viral Acharya, who is known to strum a guitar in his spare time, may be faulted for his recent speech for autonomy that struck a wrong chord at the North Block. The central bank is facing the music as a result. While the RBI is asking for autonomy, the other A word, accountability, substantially rests with the government. The ruling party is accountable to both the people and the Parliament. Finely chopped editorial comments in pink papers are not exactly what the doctor ordered for a government heading into a series of elections including a decisive general election.
The BJP is anti-Nehruvian enough to erect a 182-metre statue of his fellow traveller in its arch-foe Congress, Sardar Patel, in order to visually cut to size the legacy of India's first prime minister, Jawaharlal Nehru. But the irony is that as it confronts the RBI on not doing enough to make things easier for NBFCS or on choking loans through a prompt corrective action (PCA) framework for public sector banks, its approach is quite Nehruvian.After all, it was Nehru who spoke of the public sector holding the "commanding heights"  of the economy!
Modi himself admitted in an interview that he could not do away with the public sector. One may now even add that the BJP is more of a control freak than command freak, if its appointment of politically-friendly directors to the RBI board is any indication.
Bank nationalisation
The hard reality is that the Modi government is facing some harsh home truths on the Indian economy. One of the key objectives of bank nationalisation under Congress rule was to boost lending to underserved categories such as farmers, small businesses and home buyers under a development plank.
In 1972, the National Credit Council had ushered in priority sector lending conditions that also applied to private sector banks though the latter managed to stay clear of "loan melas" or reckless lending to bleed their balance sheets. Profitable banks such as HDFC Bank may be good for the stock markets but it is the public sector that does the socially conducive but politically controversial lending to farmers and small businesses.
Both Patel and Acharya represent a post-1991 worldview inspired by the US's Federal Reserve Board or the European Central Bank, forgetting that neither the ground political reality nor the RBI Act supports such a luxury. India is going through a demographic transition that requires more than "orderly growth."
In fact, one might ask what counter-cyclical measures the RBI took keeping in view India's long-term prospects when oil prices were down and the rupee strengthened in a manner that hurt exports. When hedge fund managers understand commodity cycles, why can't the RBI be more pro-active on exchange rates? While Acharya invoked the example of a constitutional crisis in Argentina because its central bank was not independent, isn't it strange India's economy is often compared with China as an aspirational example while the Chinese central bank toes the communist party line? China's artificially held exchange rate has been a major force in the global economy for three decades now.
Urjit Patel invoked the mythological example likening RBI to Lord Shiva swallowing poison in a churning of the oceans to drive home the fact it was reforming the banking system. Maybe it is difficult for a party that promises Ram Rajya to understand Shiva's ways, but it became clear the RBI chief is a copybook Western-style governor, reminding us of Sunil Gavaskar, who scored a 36 not out in all of 60 overs in India's first outing at the inaugural cricket World Cup in 1975. Test-match style RBI in a T-20 polity is a form of asset-liability mismatch of the kind bankers understand better.
Former RBI Governor Y.V. Reddy is credited with the view that India's central bank is independent "within limits" and has a tellingly humorous quote from 2008: "I am very independent. The RBI has full autonomy, I have taken the permission of my finance minister to tell you that." Urjit Patel, unlike Dr. Reddy, is not exactly made in India.
(The author is a senior journalist and commentator. He tweets as @madversity)
Find latest and upcoming tech gadgets online on Tech2 Gadgets. Get technology news, gadgets reviews & ratings. Popular gadgets including laptop, tablet and mobile specifications, features, prices, comparison.
India
This comes a day after the UK prime minster ordered a new stay-at-home lockdown as his medical chiefs warned that the National Health Service was under threat of being overwhelmed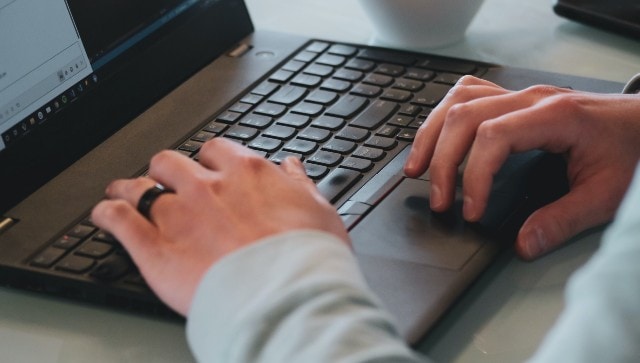 India
The university said that if the candidate's online payment is not reflected, they should wait for a day to check the payment status instead of making another payment immediately
Entertainment
Vikramaditya Motwane's Netflix mockumentary AK vs AK rounds off a year characterised by its hybrid genre. From shows like Masaba Masaba and The Fabulous Lives of Bollywood Wives to mainstream media coverage of Sushant Singh Rajput's death case, the lines between fact and fiction were constantly blurred.