Urjit Patel blames bank for not playing by rules; says RBI has weaker regulatory powers over PSBs
Governor Patel added that RBI data on banking frauds suggests that only a handful of cases over the past five years have had closure,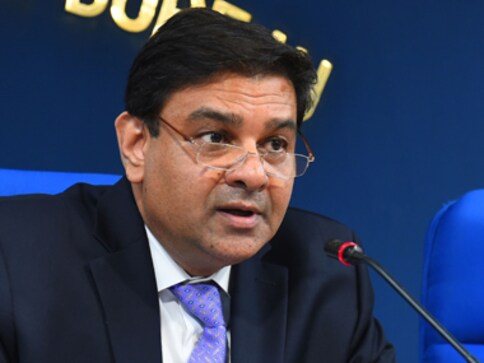 The Reserve Bank of India governor Urjit Patel on Wednesday broke his silence on the Rs 13,600 crore Punjab National Bank scam which has been touted as biggest fraud in India's banking history. Patel who was speaking at an event organised at the National Law University in Gandhinagar said that the central bank's regulatory authority over public sector banks was weaker than that over the private sector banks.
Governor Patel added that RBI data on banking frauds suggests that only a handful of cases over the past five years have had closure, and cases of substantive economic significance remain open. "As a result, the overall enforcement mechanism - at least until now – is not perceived to be a major deterrent to frauds relative to economic gains from fraud," said Patel whose full speech has been put up on the RBI's website.
Temptation to engage in fraud at the level of employee or employees is always present, in banks (or in corporations), be it in public sector or private sector. The question then is whether there is adequate deterrence faced by employees from undertaking frauds and enough incentives for management to put in place preventive measures to preempt frauds, according to Patel's speech.
Read full text for Urjit Patel's take on PNB scam here
While defending the RBI, governor Patel said, "Success has many fathers; failures none. Hence, there has been the usual blame game, passing the buck, and a tonne of honking, mostly short-term and knee-jerk reactions. These appear to have prevented the participants in this cacophony from deep reflection and soul searching that can help solve fundamental issues that are the root cause of such frauds and related irregularities in the banking sector, which as I will explain are in fact far too regular."
The central bank in a statement while giving itself a clean chit in the Rs 13,600 crore financial fraud listed out a number of reasons as to why it could not detect the PNB scam at an earlier stage.
Here are the key points:
One, all commercial banks in India are regulated by the RBI under the Banking Regulation (BR) Act of 1949. Additionally, all public sector banks are regulated by the Government of India (GoI) under the Banking Companies (Acquisition and Transfer of Undertakings) Act, 1970; the Bank Nationalisation Act, 1980; and the State Bank of India Act, 1955.
Two, Section 51 of the amended BR Act explicitly states which portions of the BR Act apply to the PSBs, most common thread across the omissions being complete removal or emaciation of RBI powers on corporate governance at PSBs.
Three, RBI cannot remove directors and management at PSBs as Section 36AA (1) of the BR Act is not applicable to the PSBs. Section 36ACA(1) of the BR Act that provides for supersession of a Bank Board is also not applicable in the case of PSBs (and regional rural banks or RRBs) as they are not banking companies registered under the Companies Act.
Fourth, the RBI cannot force a merger in the case of PSBs as per Section 45 of the BR Act.
Fifth, PSB's banking activity does not require license from RBI under Section 21 of the BR Act; hence, RBI cannot revoke a license under Section 22(4) of the BR Act as it can in the case of private sector banks.
Sixth, RBI cannot trigger liquidation of PSBs as per Section 39 of the BR Act.
Seventh, in a remarkable exception of sorts, in some cases there is duality of Managing Director and the Chairman – they are the same – implying the MD is primarily answerable only to himself or herself.
Business
The fall in the reserves for the week ended 16 September was on the account of a dip in the Foreign Currency Assets, a major component of the overall reserves, according to the Weekly Statistical Supplement released by the RBI on Friday
Business
Consequent to the cancellation of its licence, the bank is prohibited from conducting the business of banking' which includes, among other things, acceptance of deposits and repayment of deposits
Business
The RBI, which has since May raised the short-term lending rate (repo) by 140 basis points (bps), may again go for a 50-bps increase to take it to a three-year high of 5.9 per cent, say experts