Upper caste reservation is the right distraction for Indian youth from the actual problem: An unfolding unemployment crisis
There is no infighting over the reservation quota when there aren't enough jobs to go around.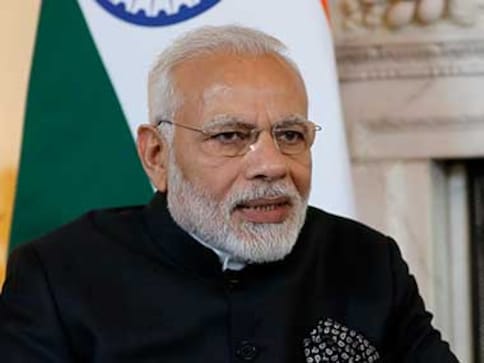 There have been heated exchanges in Parliament over the relevance and validity of the Bill

The state of unemployment in India is a highly disputed subject

The Narendra Modi-government has consistently played down reports of unemployment
For the last few days, there is a ruckus in Parliament and outside over the hurriedly introduced general quota job reservation bill for the economically weaker sections. The questions we keep hearing are: Does the proposal for 10 percent quota stand the test of social justice and legal scrutiny? Isn't it nothing but a political gimmick by a panicking BJP ahead of 2019 elections?
There have been heated exchanges in Parliament over the relevance and validity of the Bill. But, the question that would be actually worrying the job-seeking Indian youth, whether they belong to the upper or lower castes, would be something else. In an economy that hardly produces any jobs and is actually witnessing a steady decline in the number of jobs, aren't talks on reservation nothing but a cruel joke?
Where are the jobs?
The state of unemployment in India is a highly disputed subject. In the nearly five years of Narendra Modi-government's rule, the government has consistently played down reports of unemployment and has often chosen to cherry-pick methodology (EPFO numbers, for instance) to show better employment figures. But most economists have so far refused to buy this argument.
Now, separate studies/surveys confirm that unemployment is on a disturbingly rising trend in the country, particularly after the poorly thought-out demonetisation of 86 percent currency in circulation in the month of November, 2016. These figures are hard to counter as politically motivated or cherry-picked as all the three are broad-based in nature and collected from primary sources.
A Business Standard report on 2016-17 Labour Bureau's Sixth Annual Employment-Unemployment Survey shows that unemployment in India rose to a four-year high in 2016-17 at 3.9 percent as against 3.7 percent in 2015-16 and 3.4 percent in 2013-14.
Assuming the findings of this report is true (the government hasn't released the data yet), we have a serious problem in hand. It confirm the fears that note ban indeed took the breath out of cash-intensive industries and forced several small shops to shut down.
How did demonetisation punch such a big hole in the employment scene? The above mentioned figures also corroborate with the findings of the recent National Bureau of Economic Research (NBER) working paper authored by four economists including the current IMF chief economist, Gita Gopinath.
The working paper from NBER titled Cash and the economy: Evidence from India's demonetisation authored by Gabriel Chodorow-Reich, Gita Gopinath, Prachi Mishra, and Abhinav Narayanan tells us that demonetisation indeed lowered the GDP (gross domestic product (GDP) growth by at least 2 percent in the near-term post-demonetisation.
"Our results imply demonetisation lowered the growth rate of economic activity by at least 2 percentage point in the quarter of demonetisation," the paper said.
The economists said their study suggested a decline in nightlights-based economic activity and of employment of 3 percentage point or more in November and December of 2016, which translates into a decline in the quarterly growth rate of 2 percentage point or more. Nightlight intensity refers to low-light imaging data collected by satellite and filtered to measure the quantity of artificial (i.e. human-generated) light in an area.
Demonetisation repercussions
Narendra Modi announced his decision to invalidate Rs 500 and Rs 1,000 notes on 8 November, 2016 in search of black money, fake currency and as a shock treatment to cash-based corruption. This exercise, which was executed keeping the country's central bank on the sidelines, instantly sucked out 86 percent of the currency in circulation from India's cash-intensive economy.
The move hit the informal economy particularly hard since cash plays a dominant role in making daily transactions seamless. Supply chains were broken and small shops were shut. The impact on unemployment and rural economy became more visible in the period that followed.
The speculated gains of note ban—widening taxpayer base and push for digitalisation—are much less compared to the pain the exercise inflicted upon the economy. The Modi-government has been on the defensive with respect to note ban. But, the NBER report clearly tells us what demonetisation did to the economy in the short-term.
Also, look at the Centre for Monitoring Indian Economy (CMIE) report that throws even more disturbing statistics on unemployment. In his piece, Mahesh Vyas of CMIE wrote that India lost 11 million (1.1 crore) jobs in 2018 alone.
"The count of unemployed has been increasing steadily. Over the year ended December 2018, it increased by a substantial 11 million. Correspondingly, the count of the employed is declining. In December 2018, an estimated 397 million were employed. This is nearly 11 million less than the employment estimate for December 2017," Vyas said.
One critical aspect the CMIE report points out to is the fall in employment began some 13 months back—in November 2017. "Employment declined in each of the nine months between November 2017 and September 2018. Employment is estimated to have fallen by 10.3 million during this period. And, in the volatile last four months, it fell by another 2.2 million," the report said.
Educated, not employed
When a country produces educated youth who aren't welcome in the employment market (lack of skills or opportunities), it indicates a major problem. In August last year, some 93,000 candidates, including 3,700 PhD holders, applying for peon jobs made headlines. What does this mean? India is stepping into a zone where there is an oversupply of qualified youngsters but not enough jobs to accommodate them.
As matter of fact, even the general quota bill for 10 percent reservation for economically weaker sections wouldn't stand of the constitutional test as legal experts have argued.
According to Anshul Prakash, partner, Khaitan & Co, the Bill wouldn't stand the test of law as it will face multiple hurdles. "Prima facie the amendment in its present form appears to be contrary to established judicial precedents on reservation as it purports to make the pool of opportunities for the general category even narrower. With a constitutional challenge pending before the Supreme Court, it needs to be seen whether this move of the current government is able to withstand the acid test of the highest court in the land," said Prakash.
But, as mentioned earlier, reservation issue isn't what we should be discussing now. What's the point of fighting over the reservation anyway when there aren't enough jobs to go around? Hard data doesn't lie and unemployment is no fake news. At best, the upper caste reservation lollipop is a clever distraction from the actual problem; an unfolding unemployment crisis in Asia's third largest economy.
(Data support from Kishor Kadam)
To keep watching India's No. 1 English Business News Channel – CNBC-TV18, call your Cable or DTH Operator and ask for the Colors Family Pack (inclusive of 24 channels), available for Rs. 35/- per month, or subscribe to the channel for Rs. 4/- per day.
To keep watching the Leader in Global Market & Business News – CNBC-TV18 Prime HD, call your Cable or DTH Operator and ask for the Colors Family HD Pack (inclusive of 25 channels), available for Rs. 50/- per month, or subscribe to the channel for Rs. 1/- per day.
Education
UKPSC plans to fill up a total of 661 vacancies of Assistant Accountants at various departments of the Uttarakhand government. See here for steps to apply
Education
Candidates are advised not to respond to unscrupulous advertisements appearing in any newspaper/websites/mobile apps etc. Apply at www.aai.aero.
Education
The Level 1 and 2 Post Graduate Teacher (PGT) exam will be conducted on 4 December 2022. The Level 3 Post Graduate Teacher (PGT) test will be held a day before Levels 1 and 2 that is on 3 December