New Delhi: Betting big on IT and engineering technology services, diversified conglomerate L&T aims to expand revenue share of services businesses to 15 percent, while bringing down the projects portfolio to 70 percent.
This would include 10 percent from the IT and technology services alone in the group's total turnover, while their share in the profits could be even higher at 25 percent, Larsen and Toubro's Group Executive Chairman A M Naik said.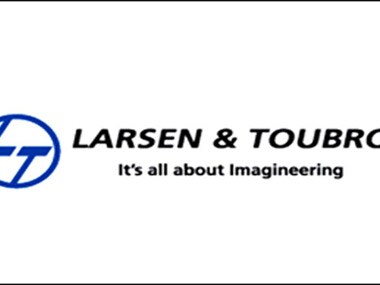 Founded in 1938, L&T has as many as 82 businesses, many of which have been set up under Naik's leadership, and has emerged as one of the top conglomerates of the country with over $15 billion turnover.
However, engineering, construction and infrastructure have been among its main businesses in the past. The two separate companies for the IT and technology services together are estimated to clock a turnover of $1.5 billion this year, Naik said.
Naik, who has been with L&T for nearly 52 years including 18 years as its chief, said the group is targetting to grow faster in the IT and technology services segments, with one of the key reasons being that these businesses can provide "a huge cushion against our exposure to the projects business".
"I want to take the services business to 15 percent, from 10 percent currently, and bring down the project business to 70 percent," said Naik. "The most ideal that we could achieve over the five years is where the project business does not go beyond 65 percent. Manufacturing and services together between 16-17 percent each, will make sure that the balancing of our portfolio is done well," he added.
Asked about the revenue target of technology and IT itself, he said it could be around 10 percent. "So, let's say if we are $30 billion, they will be $3 billion," Naik said, while adding that their share in profit could be even higher at 25 percent.
L&T Infotech, the country's sixth largest IT services firm with a revenue of $887 million and staff-count of over 20,000 people, is scheduled to hit the capital market with an estimated Rs 1,200 crore IPO on Monday.
The parent L&T is already listed with a market cap of nearly Rs 1.5 trillion, while L&T Finance Holdings got listed over five years ago and commands a market cap of about Rs 14,000 crore.
At Rs 705-710 per share price band for L&T Infotech IPO, it will fetch a market cap of over Rs 12,000 crore. Naik said L&T group has three major sectors, the first
being "very high-tech manufacturing like nuclear reactors, aerospace and defence" that accounts for 15 percent revenue.
However, the business accounting for 74-75 percent is "very highly risky", he said, referring to the second major sector of project business. Explaining the risk factor, Naik said the risks can come "even with one project that can go bad, or is executed badly or wrongly estimated".
"When we went to Middle-East, we were possibly not fully knowing the problems in Middle-East, so we lost nearly Rs 2,000 crore. L&T stock would have crashed, but for the technology services, IT, L&T Finance and L&T Realty, who between them made Rs 2,600 crore profit," he said.
Naik said, all these companies, except L&T Finance, have been set up by him in the last 10-12 years. He said it was the events like these 3-4 years back that the group decided to go big on services sector. Naik said, "People can lose money in projects all over the world, without any exception. Everybody, even the mightiest of the companies, loses in some project or other in a foreign land, in an unknown territory, with an unknown politics and everything is not under your control."
Explaining the EPC (Engineering, Procurement and Construction) business model, he further said L&T is still among the most profitable ones among its global peers. Sharing an anecdote, Naik said once he was talking over lunch with a friend who headed a large US-based EPC company and they started discussing what it will take to acquire all other EPC companies of the US.
"So we were at lunch and we started calculating market cap of each one of them. So, there was some 7 billion, so and so and and all together we came to $16 billion, including his own $3 billion. Then he asked how much is yours and I said not much, just $21 billion.
"So he said, man you can buy over all of us. But that is because the margin of all companies is very poor. They may sell USD 32 billion, but market cap will be USD 12 billion," he said, while adding that the profit margins in services sector is much higher.
"So, while 75 per cent of my businesses do 6 per cent of profit, while manufacturing with 15 percent of business (in terms of turnover) does 9-10 percent," he said, while explaining why L&T's market cap is higher than any other peer in the world.
Firstpost is now on WhatsApp. For the latest analysis, commentary and news updates, sign up for our WhatsApp services. Just go to Firstpost.com/Whatsapp and hit the Subscribe button.
Updated Date: Jul 08, 2016 18:07:03 IST