UPA was wary of Silicon Valley VCs; will PM Modi be able to crack the code?
Modi has to be aware that he would be addressing the smartest, most ambitious and educated lot of Indians. If he is able to convince them about India, it might be a bigger win than anywhere else
Prime Minister Narendra Modi will visit Silicon Valley later this week. An Indian Prime Minister would be addressing a public audience for the first time there. As was the case with the earlier Modi tour to the US, a team of BJP enthusiasts of all ilk and kind is working behind the scenes to ensure a huge crowd to greet the PM.
Indians in the valley are concentrated around San Jose that will come to listen. The Indian American Community of West Coast an umbrella body of several smaller organisation in the valley is hosting the PM. IACWC is hosting the community reception on September 27, at SAP center, a large convention center in Santa Clara. There are individuals companies sponsoring the reception along with passes/ tickets for the event.
The Indian community is divided into several associations based on caste, state or region. Then there are groups according to pin code a major determinant of wealth in the valley.
If your PIN code is San Mateo high on the hills it proves you made your money in the real silicon or semi-conductor boom. So old semi-conductor veterans like Prakash Bhalerao, Suhas Patil, and Sushant Patnaik are there. KB Chandrashekhar, who made money from internet infrastructure by selling Exodus Communication, is also there. Next door to Scott McNeally of Sun Computers on San Mateo.
Those who came in later making money from dot-com or the recent internet boom are lower down the hill or down in the valley. Indians who made money from semi- conductors still look down on the internet guys.
The first wave of Indians who set up companies in the late 90s and raised and flipped their internet ventures are a fine lot of very ambitious, scrappy, deal makers. They are not really technology guys; they are marketers and deal makers.
Now, they are in India, running incubation centers, venture firms or advising start- ups. They are the quintessential bankers, sharply dressed, in sync with the buzz words, and ready to advise anybody from a prime minister to a 19-year-old on how to run the world.
They are far ahead of a Sundar Pichai or Satya Nadella, who are professionals. These are street fighters in smart suits with a sharp West Coast accent. And this is the community that can sniff out an opportunity and sell it. This is the influencer community that Modi is going to have to convince.
The Silicon Valley mindset of investing is a combination of a day trader and hedge fund. They invest as a herd into the latest trend, and are fickle. Any change or disruption in the ecosystem and they will all dump it like a day trader in the matter of seconds.
Therefore, the past UPA government has been careful of the valley venture capitalists. All of them who have set up shop in India are mirroring the investment in the valley with those in India. They are not concerned about India, its challenges or its growth. They want to make money and make it fast, they are not FDI or even FII. They are fast money - investing in India's startups.
They are a vociferous lot and will have a litany of complaints on why things do not work in India and how difficult it is for a start- up. They visit India every year, see their parents crib about their home city Ludhiana to Guntur and go back.
One way of engaging is what the Ministry of overseas Indian affairs is trying to do. To channelise valley Indians to invest in the start-up space in their home city.
The Ministry of Overseas Indian Affairs has some bright officers who want to leverage internet. Use Indian platforms like localcircles to get overseas Indians to be partners in India startups. Maybe, Modi can announce this during his visit to the valley.
Modi will also be visiting social media giant Facebook and will be addressing questions from its employees. This might be the first press conference by the prime minister though the questions may not be from the press but a select few employees.
But one of the things that PM Modi can take back from a global media platform like Facebook is that like any other corporate owned media, it has an agenda. And in Facebook's case it is www.internet.org, the social media giant is trying to reach out to teeming millions in developed countries through free internet. Its efforts have been stymied in India by proponents of net neutrality.
PM Modi will be questioned about net neutrality and his take on it. He should understand that Facebook is not doing it to change India. The distracted digital generation that is on Facebook or its subsidiary Whatsapp does not learn or exchange only meaningful things. It's a platform for likes, entertainment and funny videos. This is the distraction part of the internet. It does not add any value at a country level.
More importantly, Modi has to be aware that he would be addressing the smartest, most ambitious and educated lot of Indians. If he is able to convince them about India, it might be a bigger win than anywhere else.
K Yatish Rajawat is a columnist and policy commentator based in Delhi, he tweets @yatishrajawat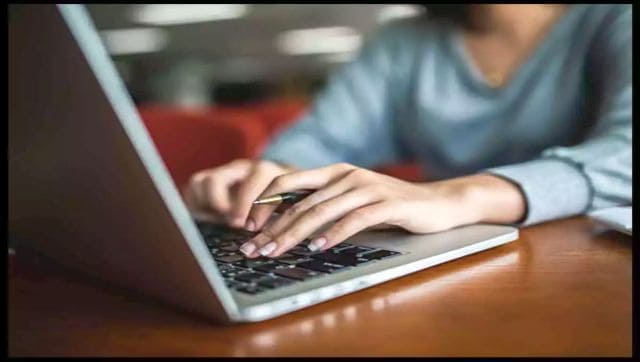 Education
The Birla Institute of Technology and Science, Pilani, has extended the BITSAT 2022 registrations till 10 June. The application edit window will be open from 8 June to 12 June
India
Prime Minister Narendra Modi paid tributes to India's scientists and their efforts behind the successful nuclear tests in 1998 on the occasion of National Technology Day
India
The host of the wedding party came up with a creative idea and installed a seed threshing machine on a shallow make-shift pool