Unravelling PNB Rot Part 2: Secret trip by Indian bankers to Hong Kong to cover up scam under scanner
A large chunk of buyer's credit was raised by PNB's Mumbai branch to various government-owned banks in Hong Kong to facilitate companies owned by the diamantaires.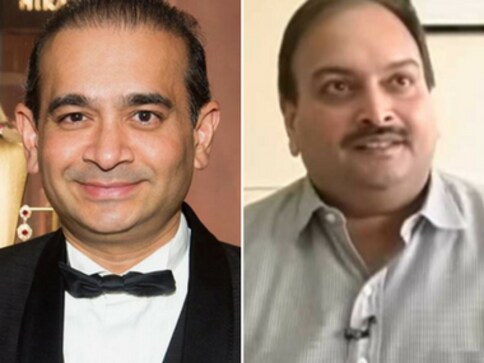 New Delhi: Days after the mammoth Punjab National Bank (PNB) fraud involving diamond merchants Nirav Modi and Mehul Choksi surfaced, two officials of an Indian public sector bank (PSB) made a secret trip to Hong Kong. Their travel was planned during the Chinese New Year (16-19 February) and the primary objective was to utilise the auspicious time to cover-up and prepare documentation with backdates. The surreptitious rendezvous has come under the scanner of Indian investigative agencies because a large chunk of buyer's credit was raised by PNB's Mumbai branch to various government-owned banks in Hong Kong to facilitate companies owned by the diamantaires.
"The bank officials are suspected to have been amending documents to justify decisions and allegedly erased paper-trails that may cause trouble in future. It has come to our notice that some overseas branches of the Indian banks are not providing information on transactions liked to Nirav Modi and Mehul Choksi citing Hong Kong law, which prohibits them from sharing information under the Hong Kong Personal Data Privacy Ordinance (PDPO). However, the argument is contradictory as they can share details by categorising the case as fraudulent," sources in the investigative agencies told Firstpost.
They also pointed out that a huge cover-up is taking place and that the senior management of banks, including PNB, are trying to push things under the carpet. There is a huge failure on part of the internal and external auditors and bank officials in Hong Kong, who should have been able to spot a problem in at least one transaction in one bank, they said.
"Most LoUs were discounted without any counter verification by the issuing branch and with disregard to other Reserve Bank of India (RBI) policies and normal banking guidelines and procedures. So it is suspected that they had to fix those decisions. The bank officials will soon be called for questioning," investigators claimed.
Indian banks at Hong Kong having an exposure in the Nirav Modi-Mehul Choksi fraud are not financially affected because PNB had no other option but to honour all the credits. But the incident has brought Indian banks operating in the Chinese administrative region under the scanner because not a single query was put forth to the issuing bank over fraudulent letters of undertaking (LoUs) and letters of credit (LCs) carrying huge sums.
A senior officer of the PNB at Hong Kong, requesting anonymity, said he was surprised after the scam broke out because his bank has its branch in Hong Kong but not a single LoU or LC was raised to the branch. Generally, a bank passes the buyer's credit or LoUs business to its own branch. So, why did the PNB bank branch in Hong Kong not question why other banks were getting this business and why it wasn't.
He told the Firstpost over the phone from Hong Kong that his staff was not aware about LoUs and LCs going to other Indian PSBs. "Otherwise, we would have asked the Head Office to pass on this business to us," he revealed.
To a question whether PNB Hong Kong has suffered any exposure in the Nirav Modi-Choksi scam, the officer confirmed that only one account was impaired, causing a roughly $5 million loss to the bank. "It was a loan issued to Firestar Diamond owned by Nirav Modi. Since it was just one bad account in our books, the team did not raise any alarm," he further added.
The burning question
While investigative agencies -- the Enforcement Directorate (ED), the Central Bureau of Investigation (CBI) and the Income Tax Department (IT-D) -- are gearing up to grill Hong Kong-based current and former executives of Union Bank of India, PNB, Allahabad Bank and UCO Bank in Nirav Modi-Choksi case, they are perplexed by the fact that buyers' credit was discounted by bankers without any counter verification by the issuing branch.
It is learnt that the Hong Kong Monetary Authority (HKMA) had subjected PNB at Hong Kong to a review in 2017 since it was allegedly found to be tampering with NPAs and write-offs in 2016. But as far as a review of other banks were concerned, the HKMA played a passive role.
Questions sent to the Union Bank of India, UCO bank, Allahabad Bank, PNB and the State Bank of India (SB), remained unanswered till the time of publishing this story.
A source said the HKMA cares least as Indian Banks' failures are guaranteed by the Government of India. This is precisely the reason, he claimed, that the Punjab National Bank has been asked by the government to honour all fraudulent LoUs to ensure there is no impact on overseas centers of Indian Banks.
A total 146 LCs were raised to UCO Bank, Hong Kong for Mehul Choksi-owned Nakshatra, Gili India and Gitanjali Gems to the tune of $247 million which PNB needs to pay to UCO Bank. A mail was sent to UCO Bank's Managing Director R K Takkar and PNB seeking their official comment, but no reply was received.
On a question of supervision and action on default and irregularities, an official spokesperson of the HKMA told Firstpost that they expect banks in Hong Kong to carry out their business in a prudent and professional manner. Banks should also put in place proper systems of control to ensure that their risk exposure is effectively managed, the spokesperson said.
"In respect of management of non-performing loans, our supervisory guidelines require banks to have effective systems to identify such loans, set aside sufficient provisions and write-off such loans when it becomes clear that the loans are not recoverable. Where we are of the view that a bank does not have effective systems for its lending business, we will follow up with the bank management and where appropriate the head office and home supervisor of the bank. We will also consider taking suitable supervisory actions," the HKMA official said.
To a question whether Indian banks operating in Hong Kong are running in losses and accumulating bad debts and whether HKMA had ordered a review of those accounts, the HKMA official refused to divulge any details. According to sources, most banks have suffered losses in Hong Kong and there are as many as four big defaulters, besides Nirav Modi and Mehul Choksi, but no action has been initiated by the HKMA.
Investigators said they have received complaints that an Indian PSB had also cleared huge sums to two large firms in Hong Kong that turned NPAs. The officer in charge of the bank is now back in India and is likely to be questioned soon.
A source closely monitoring Indian PSBs operations in Hong Kong said the NPAs of these groups together runs into thousands of crores. "The accounts of some banks submitted to the HKMA in September are cleverly camouflaged, but a closer look indicates that half of all trade finance loans in Hong Kong are impaired. A majority of loans are LoUs and LC-related that banks don't categorise as NPAs. Actually, the reporting is done in a manner that doesn't look alarming in the documents. Their total losses (all banks combined) in Hong Kong in bad loans could easily exceed $1 billion," he said.
Bankers slept over manipulation
Investigators are surprised that while the Indian government is trying to nab Nirav Modi in Hong Kong,  lenders are not acting against him -- if they file a complaint to the Hong Kong's Independent Commission Against Corruption (ICAC), it would be easy to get him behind bars. Some of the Indian banks in Hong Kong, which have financed Nirav Modi, are qualified to use the provisions but have not done so yet.
It appears, investigators claimed, LC frauds started after a successful run of LoUs for a number of years. As per the law, if there is a defaulter in Hong Kong, he or she can be put under prohibition orders. Most fraudulent LCs were small amounts ($5,00,000 to $20,00,000) but were inflated to around $1,00,00,000 by amendments. These amendments were done by SWIFT messages and were not updated in the CBS. These LCs were issued for different suppliers, all of which were Nirav Modi's firms in Hong Kong, Antwerp, New York, Mauritius and eslewhere. So, the money was not only siphoned off, but also inflated.
How it all began
The bank was issuing LCs to Nirav Modi and Mehul Choksi's firms. There were genuine LCs issued at first, for example $500,0000. Subsequently, each LCs were amended on SWIFT and inflated by almost 20 times.
Investigators grilling some bank officials posted in Antwerp, Bahrain and Mauritius are posing two basic questions: Why did the Indian banks discount those LCs and not see anything wrong in so many amendments to each of these LCs for almost eight years? And why did the bank never raise a question as to why all amendments were communicated only by SWIFT and there were no other communication between the banks?
Investigative agencies are yet to accept the theory floated by the top management of PNB that the fraud happened in just one branch and others including the Reserve Bank of India (RBI) were not aware about it. Sources said that LoUs and LCs are 95 percent of Indian banks' trade finance business and it is impossible to buy the argument that both LoUs and LCs were missed out by the PNB treasury department's daily reconciliation process of their Nostro accounts, daily monitoring process, management monitoring, credit monitoring, internal audit, special audits, statutory audits and by RBI audits.
"There are so many layers of inspection but Punjab National Bank, and discounting public sector banks abroad quietly accepted the irregularities including fake amendments. This fraud is not only large in size but also large in terms of number of banks and people involved and is suspected to be getting large in the cover-up exercise," sources added.
You can read the first part of the investigative report here.
Business
As per the RBI, total digital payments have increased by 216 per cent and 10 per cent in terms of volume and value, respectively, for the month of March 2022 when compared to March 2019
Business
Former promoters of Dewan Housing Finance Ltd (DHFL) are among 13 accused who have been arrested for defrauding a consortium of 17 banks of Rs 34,615 crore
Business
This comes in the backdrop of the government finalising a consultation paper on cryptocurrencies after gathering inputs from various stakeholders and institutions