Union Cabinet clears doubling of gratuity to Rs 20 lakh: How it will impact your money life
This is a wonderful gesture on the part of the Government. It's rewarding and incensing the honest tax payers
If you are a private sector employee, you have a reason to cheer. The Union Cabinet chaired by Prime Minister Narendra Modi has given its approval to introduction of the Payment of Gratuity (Amendment) Bill, 2017, in Parliament. In fact, this amendment bill seeks to double tax-free gratuity for the formal sector employees to Rs 20 lakh.
Mumbai-based certified financial planner Suresh Sadagopan says, "This is a wonderful gesture on the part of the Government. It's rewarding and incensing the honest tax payers."
Here are all the details you want to know about the latest development:
What is gratuity?
Simply put, it's a lump-sum payment given by the employer. You get it at the time of retirement or leaving the job or if you become disabled to continue to in employment. In case of the death of the employee, his/her nominee will get the benefit. any company that employs 10 people or more in the preceding 12 months should give this benefit. It includes both commercial and non-commercial establishment like educational institutes etc.
When do you get gratuity?
It is a 'defined benefit' plan, which means you know gratuity amount in advance. It largely depends on two things, the tenure of service and last drawn salary. To be a beneficiary, you should have completed at five of continuous service at the company.
What's the proposed amendment all about?
The Payment of Gratuity (Amendment) Bill 2017 seeks to double tax-free gratuity for government and private sector employees to Rs 20 lakh from Rs 10 lakh now. Until April 2010, the maximum amount was Rs 3.5 lakh.
When will it come into effect?
This will come into effect only once the Payment of Gratuity Act is amended. As of now the cabinet has approved and the Bill will be introduced in Parliament.
What does this mean for you?
Bill seeks to double tax-free gratuity for formal sector employees to Rs 20 lakh. At present, even if you accumulate more than Rs 10 lakh as gratuity contribution, the withdrawal is capped at Rs 10 lakh and the rest is paid out after deduction of taxes. In case the employee is in the 30 percent tax bracket, that would mean more Rs 3 lakh will go towards tax. Once the law is in place, you save so much of money, which indeed is a lot if you are about to start the retirement life.
Find latest and upcoming tech gadgets online on Tech2 Gadgets. Get technology news, gadgets reviews & ratings. Popular gadgets including laptop, tablet and mobile specifications, features, prices, comparison.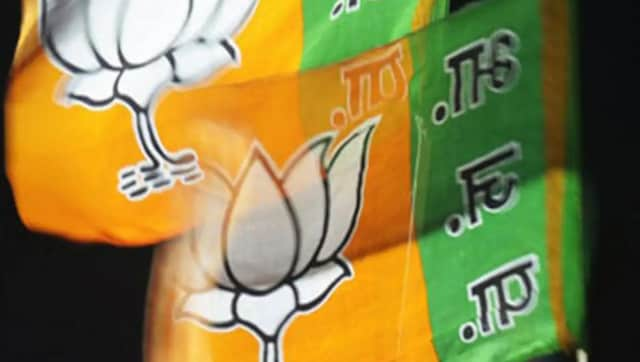 Politics
AK Sharma, a 1988 batch officer from Mau district in Uttar Pradesh, is considered close to Prime Minister Narendra Modi and had worked with him in Gujarat
science
InSight was recently granted a two-year extension for its science missions, and will now continue its study of Mars till end of 2022.
First Cricket News
Last week, Amir had also talked about a desperate need for a change in the environment of the Pakistan dressing room.