Union Budget may address issues in strategic sectors to support growth: Dun & Bradstreet report
The government is expected to initiate measures like uplifting domestic demand, addressing issues in strategic sectors like aviation and power in the upcoming budget to support domestic growth momentum, says a report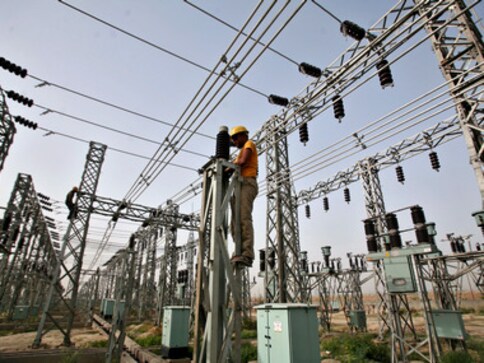 According to Dun & Bradstreet's Economy Forecast, the moderation in domestic growth momentum has increased expectations that the government will initiate measures in the Union Budget 2019-20 to support growth

As the world is witnessing synchronised slowdown on the economic front, it would not be an easy task for the government to uplift domestic growth, Dun & Bradstreet India Chief Economist Arun Singh said

The report noted that the government is likely to take measures to uplift domestic demand, to resolve issues in strategic sectors like aviation, power and non-banking financial companies, to boost investment demand as new investment from private sector has not picked u
New Delhi: The government is expected to initiate measures like uplifting domestic demand, addressing issues in strategic sectors like aviation and power in the upcoming budget to support domestic growth momentum, says a report.
According to Dun & Bradstreet's Economy Forecast, the moderation in domestic growth momentum has increased expectations that the government will initiate measures in the Union Budget 2019-20 to support growth.
As the world is witnessing synchronised slowdown on the economic front, it would not be an easy task for the government to uplift domestic growth, Dun & Bradstreet India Chief Economist Arun Singh said.
"It would be thus crucial to identify the growth centres and prioritise the flow of funds given the funding constraints faced by both the government and the private sector," Singh added.
In the last fiscal, Indian economy grew at a 5-year low pace of 6.8 percent.
The report noted that the government is likely to take measures to uplift domestic demand, to resolve issues in strategic sectors like aviation, power and non-banking financial companies, to boost investment demand as new investment from private sector has not picked up.
Moreover, the government also has to address its fiscal constraints.
D&B expects growth in Index of Industrial Production (IIP) to remain subdued given the slowdown in demand, both in urban and rural segments and lack of new investment from the private sector.
According to D&B, IIP is likely to have grown by 3-3.5 percent during May 2019.
On prices front, the reversal in food prices is expected to provide upward pressure to inflation, while moderation in demand and low crude oil prices are likely to keep it subdued, the report said.
D&B expects CPI inflation to be in the range of 3-3.2 percent and WPI inflation in the range of 2.2-2.4 percent during June 2019.
Find latest and upcoming tech gadgets online on Tech2 Gadgets. Get technology news, gadgets reviews & ratings. Popular gadgets including laptop, tablet and mobile specifications, features, prices, comparison.
News & Analysis
Oppo Enco M31 does sound noticeably better than the OnePlus Bullets Wireless Z, and also has a couple of cool tricks up its sleeve.
World
"We will continue full steam ahead with our mission of counting every person," US Census Bureau director Steven Dillingham said in prepared remarks for a congressional hearing Wednesday
News & Analysis
We have phones with a good amount of RAM, large screens, big batteries and a handful of models with triple cameras too.