Union Budget 2018: What Finance Minister Arun Jaitley got right and what he missed in his speech
The Budget has come in as a big disappointment for the common man who had pinned high hopes on it
The much-awaited Budget is finally out. Overall, the government in an effort to achieve its objective of reducing poverty, expediting infrastructure creation and building a strong, confident and a New India, in its Budget, has retained its focus on giving a push to the rural economy and the agricultural sector.
However, the Budget expected proposals on the personal tax front have not found place. The Budget has come in as a big disappointment for the common man who had pinned high hopes on it. Let us now look at some of the hits and misses of Budget 2018.
No change in the income tax slabs: The much-awaited proposal of an increase in the income tax slab for individuals has again missed to find place in the FM's document thereby leaving the individual taxpayers with little scope of retaining a higher disposable income for at least another year now.
Introduction of Standard deduction of Rs 40,000: The measure to reintroduce standard deduction of Rs 40,000 for the salaried class silently replaces the existing transport allowance and miscellaneous medical allowance thereby giving a net income exemption of a mere Rs 5,800 which evidently does not feature as a major boon.
Introduction of tax on long-term capital gains on sale of equity shares and Equity Oriented Mutual Funds : This has come in as a bad move of compensating the shortfall in GST collection by levying taxes on shares held long-term. Such transactions are already subject to levy of Securities Transaction Tax (STT) which was introduced in the year 2004 to check instances of capital gains tax evasion. Therefore, now that nothing has been mentioned about lifting the STT, the levy of both LTCG tax and STT seems quite unfair. Further, how far this move will contribute in yielding a higher revenue to the government which is the underlying objective behind this move is the question that would now arise.
Senior citizens stand to gain: A good number of proposals have been introduced to benefit the 'senior citizen' individual stakeholders, viz, exempting interest from FDs, post office, etc up to Rs 50,000, raising the exemption limits under Section 80D up to Rs 50,000 for medical insurance for senior citizens, raising the exemption limit for medical expenditure for certain critical illness from raised from Rs 60,000 in case of senior citizens and from Rs 80,000 in case of very senior citizens to Rs 1 lakh in respect of all senior citizens under section 80DDB.
These definitely are a welcome move as they spare senior citizens from bearing the brunt of minimal changes introduced for individual taxpayers
Reduction in corporate tax rate: The measure of reduction in corporate tax rates to 25 percent for companies having a turnover of Rs 250 crores was also something that was quite expected of the Budget given the trend of lower corporate tax rates globally and also the pressure on the government to deliver its promise of lowering tax rates. The loss in revenue to the exchequer on account of this move is obvious and one needs to watch whether this proves to be an appropriate move given the fiscal squeeze the country is currently into.
Lack of clarity on cryptocurrencies: Despite the phenomenal popularity that cryptocurrencies have gathered in India over the last one year, the government has chosen not to delve too much regarding the legality of cryptocurrencies in India and their taxability. It has rather got away mentioning that cryptocurrencies are not "legal tender". By this, is one to conclude that merely because they are not legal tender, can they by default be treated as illegal?! Clarity ought to have emerged on this from the Budget. Quite a disappointment!
Introduction of e-assessments: E-assessment is now proposed to be introduced to replace the age-old assessment procedure with an objective to reduce the interface between income tax department and taxpayers. This will be introduced by way of an amendment to the Income Tax Act pursuant to the e-assessment launched on a pilot basis in the year 2016. This is being done in order to bring about transparency and improve the efficiency in carrying out the proceedings. While the intention behind this is noble, practical challenges cannot be ruled out.
Click here for full coverage of Union Budget 2018.
(The writer is Founder & CEO, ClearTax)
Find latest and upcoming tech gadgets online on Tech2 Gadgets. Get technology news, gadgets reviews & ratings. Popular gadgets including laptop, tablet and mobile specifications, features, prices, comparison.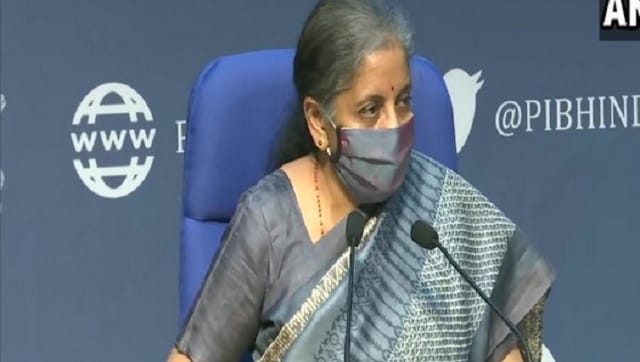 Business
Energy consumption growth trended higher in October at 12 percent year-on-year, said the finance minister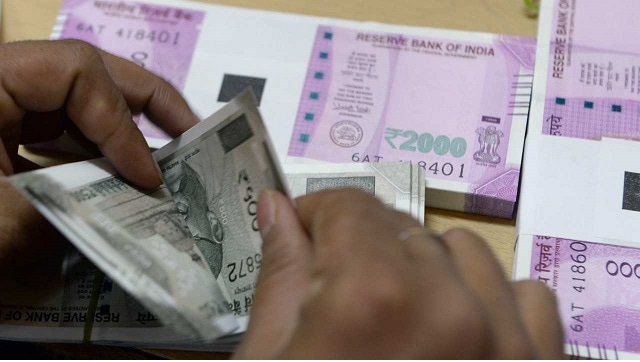 Business
The State of Tax Justice report said $10.3 billion, or 0.41 percent of the country's $3 trillion GDP, is lost in taxes every year due to global tax abuse