Budget 2018 updates: Amit Shah says Narendra Modi govt's Budget in spirit of 'Sabka Saath Sabka Vikas'
Finance Minister Arun Jaitley will present the Union Budget 2018-19 on Thursday which may see new rural schemes and stepping up of funding towards existing programmes.
Auto refresh feeds
LIVE NEWS and UPDATES
Latest update, 2.50 pm: After the conclusion of his Union Budget address to the Parliament, Finance Minister Arun Jaitley said that he does not link Budget to elections.
Prime Minister Narendra Modi has praised his government's Union Budget, calling it a "common man friendly budget", and saying it will help farmers and increase their income.
The Lok Sabha has been adjourned till 5 February, 2018. However, the Sensex and Nifty have been left disappointed by the Budget.
While presenting the Budget, Jaitley had said there were over 85 lakh new taxpayers in the country in 2016-17, up from 66.26 lakh in the preceding years. Jaitley had also announced that the government is launching a flagship National Health Protection Scheme to cover 10 crore poor and vulnerable families (with a total beneficiary net of over Rs 50 crore).
He had earlier said his government will focus on agriculture, education and improved quality healthcare. He said they will focus on training the teachers in schools and colleges, and will make use of technology, calling it the "biggest driver" in improving quality of education. He also said they will focus on training the teachers in order to improve the standards of students.
This was after he said the focus of his government's Budget will be on agriculture and rural economy in the coming year.
This came after the Cabinet approved the Union Budget for 2017-18. Jaitley had earlier called on President Ram Nath Kovind at the Rashtrapati Bhavan.
The budget, in view of upcoming assembly polls in eight states — including three major states ruled by the BJP — and general elections next year, may see new rural schemes and stepping up of funding towards existing programs like MNREGA, rural housing, irrigation projects and crop insurance.
With the recent elections in Gujarat indicating erosion of BJP's rural vote base, Jaitley may also unveil incentives for the farm sector.
Small businesses, which have traditionally formed the core support base of the BJP, too may get some sops to ease pain caused to them due to a chaotic rollout of the Goods and Services Tax (GST) and demonetisation.
There is also an expectation that common man may get some relief in income tax by way of a raise in the exemption limit.
Also on Jaitley's menu may be upping spending on infrastructure projects like highways and modernisation of railways to boost economic growth that is at a four-year low.
But he has to do all this while sticking to the roadmap of narrowing one of Asia's largest budget deficits, as failing which, India may fall on the wrong side of global investors and credit rating agencies which had late last year handed out a rare sovereign upgrade.
The target Jaitley had previously set out was to lower the fiscal deficit to 3.2 percent of the GDP in the current fiscal and to 3 percent in 2018-19, the budget for which he would present in the Lok Sabha on Wednesday.
Prime Minister Narendra Modi seemed to have already lowered expectations of mass voter swaying announcements when he indicated that the budget may not be resort to populism and that it was a myth that common man wants sop.
This will be India's first post-GST and is being keenly watched to see what Jaitley does to boost growth in Asia's third-largest economy.
There are talks that tax break on capital gains from stock investments may go and it remains to be seen if Jaitley will finally show some movement on his 2015 promise to lower corporate tax rate to 25 percent from 30 percent over four years.
Some kind of incentives to boost exports of certain sectors may be announced while there may be announcements for start-ups as well as for promoting entrepreneurship.
In the first eight months of 2017-18, fiscal deficit reached 112 percent of the target, stoking fears of a fiscal slippage. The shortfall was largely due to reduced dividends from government companies, which the government looks to bridge through stake sale in state-owned firms like HPCL.
Scrapping the colonial-era tradition of presenting the budget at the end of February, Jaitley had for the first time presented the annual accounts on 1 February last year.
The budget presentation was advanced by a month to ensure that proposals take effect from 1 April, the beginning of the new financial year.
Also, the nearly century-old tradition of having a separate budget for the railways was scrapped and merged with the general budget.
The Union Budget 2018-19 would be the last full budget of the BJP-led NDA government before the 2019 general elections. As per the practice, a vote-on-account or approval for essential government spending for a limited period is taken in the election year and a full-fledged budget presented by the new government.
Even though independent India's biggest tax reform of GST was implemented from 1 July, the Budget for 2017-18 (April- March), had followed the practice of tax revenue projections under the heads of customs duty, central excise and service tax alongside direct tax numbers.
With excise duty and service tax being subsumed in the GST, the classifications in the forthcoming budget may undergo change.
While a new classification for revenues to be accrued from GST will be included in the budget for the next fiscal, for the current year two sets of accounting may be presented — one for actual accruals during April-June for excise, customs and service tax, and the other for July-March period for GST and customs duty.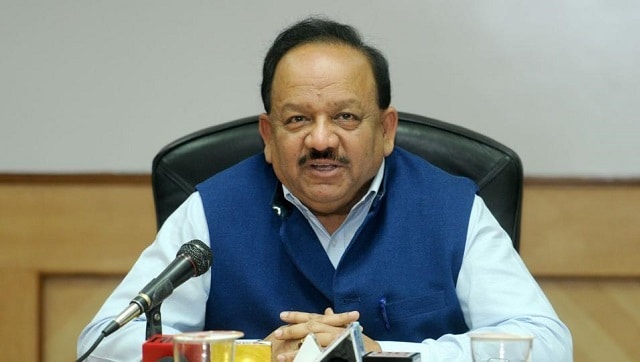 India
The Union health minister also accused the Shiv Sena-led Maharashtra govt of trying to cover its 'failures' by spreading panic on vaccines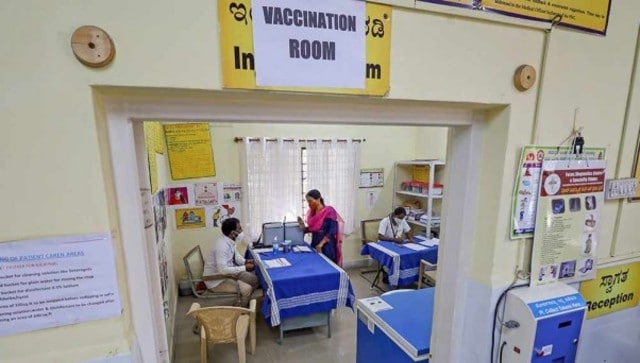 India
The minister urged the Centre to give priority to Maharashtra since the coronavirus cases were more in the state and the overall toll was over 50,000
India
Modi's last interaction with chief ministers was on 17 March during which he had expressed concern over the rise in COVID-19 cases and called for "quick and decisive" steps to check the "emerging second peak"