Under PMMY scheme, FM Jaitley earmarks Rs 1.22 lakh cr for small entrepreneurs
Since April, loans of Rs 24,000 crore have been disbursed to about 37 lakh small entrepreneurs
New Delhi: The government has set a target of disbursing Rs 1.22 lakh crore loans by banks to micro and marginal businesses under the Pradhan Mantri Mudra Yojana (PMMY) by March, Finance Minister Arun Jaitley said today.
"Our target is that Rs 1.22 lakh crore loan is provided by banks by the end of March 2016 to small and new entrepreneurs so that many jobs are created," he said while launching a week-long mega credit campaign for PMMY on the 99th birth anniversary of Deendayal Upadhyaya, an RSS ideologue.
Since the launch of the scheme by Prime Minister Narendra Modi in April this year, loans of Rs 24,000 crore have been disbursed to about 37 lakh small entrepreneurs, he said.
MUDRA (Micro Units Development & Refinance Agency) is about funding the unfunded segment. MUDRA has the objective of facilitating the small segment as per their requirements.
Beginning Friday, week-long mega credit campaigns are being conducted all over the country by banks till October 2 to fund such enterprises and create a sound economic system subsequently by providing bank credit to aspiring entrepreneurs, especially small and micro entrepreneurs.
Jaitley said this will help people get funds from banks at affordable rates and become self-reliant by setting up own venture as there are limitations in job creation by public and private sector.
"We want to encourage crores of new entrepreneurs in the country. They will not be dependent on any kind of doles, but would be encouraged to stand on their own feet by these kinds of facilities," he said.
PMMY loans fall into three categories - Shishu (up to Rs 50,000), Kishore (Rs 50,000-Rs 5 lakh) and Tarun (Rs 5-10 lakh).
The Finance Minister handed over loan sanction letters to several entrepreneurs during the Mega Credit Campaign organised by Punjab National Bank.
He said the government aims to cover around 1.75 crore small business people under MUDRA.
Jaitley also said these people will be exempted from furnishing any kind of bank guarantee to avail of loan under this facility.
"These poor people need not give loan guarantee, neither they have resources to give the security. We have given them this facility."
MUDRA has been established as a subsidiary of SIDBI with an initial corpus of Rs 5,000 crore to provide capital to all banks seeking refinancing of small business loans under PMMY.
PTI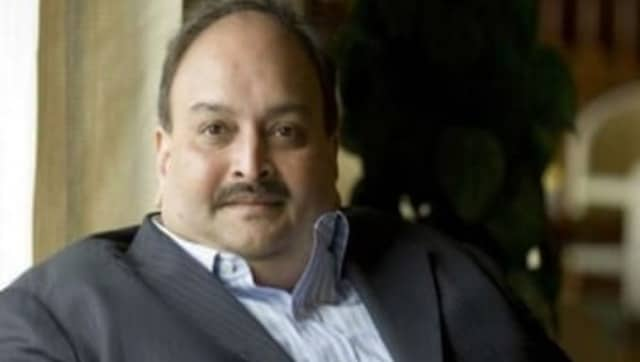 Business
Choksi who had gone missing from Antigua on 23 May, 2021, was soon caught in Dominica and charged with illegal entry by the police in Dominica
Photos
On 26 May 2014, Narendra Modi was sworn in as India's 15th prime minister in a ceremony unlike any other. The grand event saw more than 5,000 people in attendance, along with the heads of the SAARC nations
World
The Prime Minister's meetings provided the opportunity for a political assurance that India was not only open to business, but ready to listen to Japanese businessmen, facilitate their work and welcome their added investments.