Under Armour cuts revenue forecast; federal probe weighs on shares
(Reuters) - Under Armour Inc on Monday cut its forecast for annual revenue for a second time this year, the latest sign of problems for the sportswear maker that is facing a federal probe into its accounting practices. Shares of the company closed about 19% lower after a media report that the company was being investigated for shifting sales from quarter to quarter to appear financially healthier. In a conference call with analysts, Under Armour executives defended the company's accounting practices and disclosures, and said they were cooperating with the federal investigators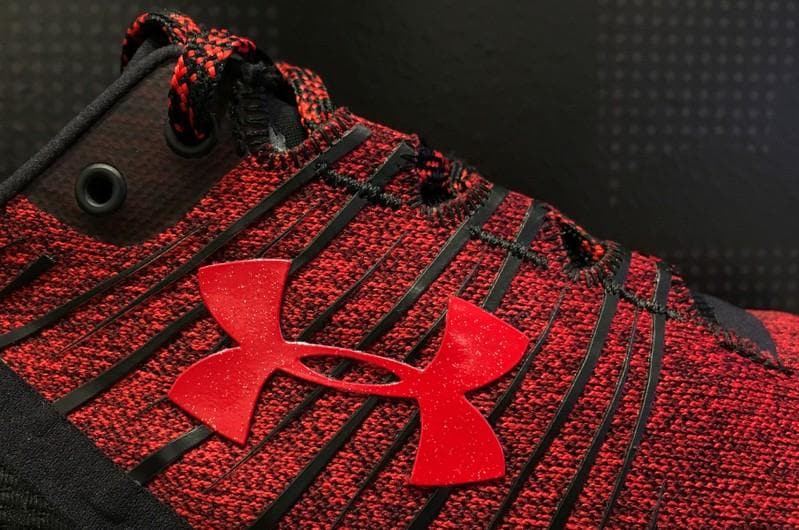 (Reuters) - Under Armour Inc on Monday cut its forecast for annual revenue for a second time this year, the latest sign of problems for the sportswear maker that is facing a federal probe into its accounting practices.
Shares of the company closed about 19% lower after a media report that the company was being investigated for shifting sales from quarter to quarter to appear financially healthier.
In a conference call with analysts, Under Armour executives defended the company's accounting practices and disclosures, and said they were cooperating with the federal investigators.
The company is facing increasing competition from big players like Nike Inc in the United States, its largest market, and to gain market share it has been trying to sell merchandise directly to customers through its own retail stores and online at full prices.
However, the shift is yet to yield results for the company as most of its customers are used to buying merchandise in department and retail stores at a discounted price.
While the company's plan to cut its sales through off-price channels has boosted margins, Under Armour said it will impact its growth in annual revenue.
"(We) don't have much excess product to sell in the off-price channel," Chief Operating Officer Patrik Frisk told analysts. He will replace long-time Chief Executive Officer Kevin Plank early next year.
The sportswear maker now expects revenue growth of about 2% in fiscal 2019 compared with the prior forecast of a 3% to 4% rise.
Fewer sales at discounted prices boosted margins by 220 basis points in the third quarter, helping its quarterly profit beat market expectations.
The company also forecast annual profit to be at he higher end of its prior range of about 33 cents to 34 cents per share.
"You expect that sometimes a company's growth will start levelling out... but if they are trying to postpone the inevitable by messing with their accounting practices... That's bad," Paula Rosenblum, a retail analyst with RSR Research, said.
Net income rose 40% to $102.3 million (£79.30 million) or 23 cents per share in the quarter, beating analysts' estimates of 18 cents, according to IBES data from Refinitiv.
Net revenue fell about 1% to $1.43 billion, but was above analyst expectation of $1.41 billion.
(Reporting by Nivedita Balu in Bengaluru; Editing by Arun Koyyur)
This story has not been edited by Firstpost staff and is generated by auto-feed.
Find latest and upcoming tech gadgets online on Tech2 Gadgets. Get technology news, gadgets reviews & ratings. Popular gadgets including laptop, tablet and mobile specifications, features, prices, comparison.
World
(Reuters) - The Trump administration on Thursday proposed to loosen Obama-era safety regulations for the oil industry in the Arctic Ocean off Alaska to ease the way for petroleum extraction in the region, an effort that President-elect Joe Biden will likely throw out once in office. The proposal would revise a suite of Obama-era rules crafted to improve safety in the extreme conditions of the Arctic after a Shell drilling rig ran aground there in 2012. The company later abandoned oil exploration in the region and there are no active drilling operations there
World
By Patricia Zengerle and Steve Holland WASHINGTON (Reuters) - Officials from President Donald Trump's vaccine distribution effort have not briefed anyone on President-elect Joe Biden's transition team, and have no plans to do so, Democratic U.S. senators said after a White House call on Thursday.
World
(Reuters) - The European Commission will make proposals for a gradual and coordinated lifting of coronavirus restrictions in the 27-nation European Union to avoid another wave of the pandemic, the head of the bloc's executive said on Thursday. "We will continue coordinating our efforts to keep citizens informed on vaccination," said Ursula von der Leyen, adding the Commission was broadening vaccine discussions with Moderna and Novavax .