India fails to deport Vijay Mallya; will he have the last laugh?
According to the report in The Hindu, the UK officials have agreed to consider extraditing Mallya under the 1993 treaty with India
The United Kingdom has rejected India's plea to deport Vijay Mallya, a report in The Hindu has said.
According to the report, though Indian authorities have cancelled Mallya's diplomatic passport, he has a valid UK visa and even his name figures in the electoral roll there. Mallya is a non-resident Indian.
"The UK Government has informed us that under the 1971 Immigration Act, the UK does not require an individual to hold a valid passport in order to remain in the UK if they have extant leave to remain as long as their passport was valid when leave to remain or enter the UK was conferred," an external affairs ministry statement has said.
Ever since Vijay Mallya left the country as banks and probe agencies stepped up their efforts to bring him to books, there have been speculation that the Mallya may go the Lalit Modi way. And the latest development confirms this fear.
Mallya's defunct airline, Kingfisher, owes Rs 9,000 crore to a host of Indian banks. The liquor baron is being investigated by Indian agencies for alleged financial irregularities in various transactions. Mallya left the country on 2 March shortly before banks moved the Supreme Court seeking his detention in the country.
Legal experts have been pointing out that in several cases in the past the Indian government has failed to bring back absconders and criminals (Iqbal Mirchi, Nadeem Saifi and Abu Salem).
As senior lawyer Majeed Memon told CNBC TV 18, "It is too late for government to rise and wake up. It is not that easy (in the UK), where human right laws are strong. It is a long, time consuming and money consuming exercise that might end up in futility."
However, according to the report in The Hindu, the UK officials have agreed to consider extraditing Mallya under the 1993 treaty with India.
CBI defines extradition as "the process by which one State upon the request of another surrenders to the latter a person found within its jurisdiction for trial and punishment or, if he has been already convicted, only for punishment, on account of a crime punishable by the laws of the requesting State and committed outside the territory of the requested State".
As against this, deportation is an executive action and quicker, says The Hindu report.
So in essence, Mallya can be extradited only once he is convicted. Also he can take legal recourse in the UK against the extradition. He can try and prove that the Indian authorities are biased against him.
In his resignation letter to Rajya Sabha, he had expressed fears that he will not get a fair trial in India.
"Nevertheless, since I do not want my name and reputation to be further dragged in the mud, and since recent events suggest that I will not get a fair trail or justice, I am hereby resigning as a member of Rajya Sabha with immediate effect," a report in the Mint quoted from his letter.
If he can prove this bias, that would make Mallya another Lalit Modi.
India
Choksi, 62, who has an Interpol Red Notice against him, had mysteriously gone missing on 23 May from Antigua and Barbuda where he has been staying since 2018 as a citizen after fleeing from India.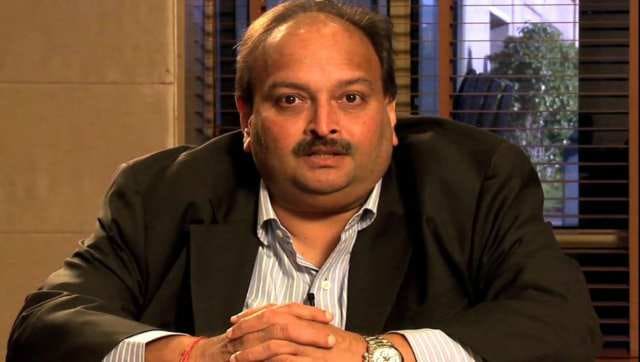 India
Documents accessed by News18 show that the Internal Security minister of Dominica, Rayburn Blackmoore, wrote to Choksi on 25 May informing him that he was being declared a 'prohibited immigrant' under the country's Passport Act