UK car output slumps nearly 11% in July on weak export demand
LONDON (Reuters) - British new car production fell by an annual 10.6 percent in July, the 14th consecutive month of declines due to weak demand in EU and Asian markets and model changes, an industry body said on Thursday. Car demand has been hit by a number of factors in recent months including a slump in sales of diesel vehicles in Europe and weakening demand in China, the world's biggest automotive market. Last month, British car factories churned out 108,239 cars, hit by a 14.6% drop in exports, which account for four in five vehicles, whilst production for domestic demand rose 10.2%, the Society of Motor Manufacturers and Traders (SMMT) said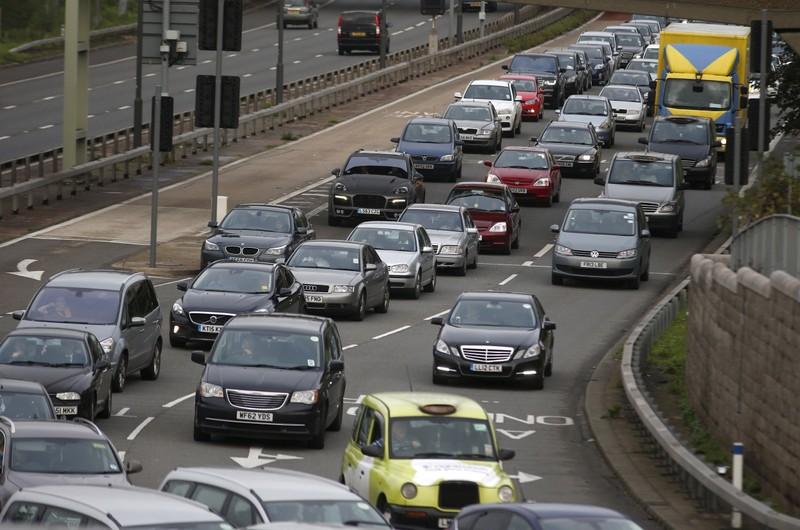 LONDON (Reuters) - British new car production fell by an annual 10.6 percent in July, the 14th consecutive month of declines due to weak demand in EU and Asian markets and model changes, an industry body said on Thursday.
Car demand has been hit by a number of factors in recent months including a slump in sales of diesel vehicles in Europe and weakening demand in China, the world's biggest automotive market.
Last month, British car factories churned out 108,239 cars, hit by a 14.6% drop in exports, which account for four in five vehicles, whilst production for domestic demand rose 10.2%, the Society of Motor Manufacturers and Traders (SMMT) said.
"The sector is overwhelmingly reliant on exports and the global headwinds are strong, with escalating trade tensions, softening demand and significant technological change," said SMMT Chief Executive Mike Hawes.
"The importance of maintaining the UK's global competitiveness has never been more important so we need a Brexit deal," he added.
(Reporting by Costas Pitas; editing by Stephen Addison)
This story has not been edited by Firstpost staff and is generated by auto-feed.
Find latest and upcoming tech gadgets online on Tech2 Gadgets. Get technology news, gadgets reviews & ratings. Popular gadgets including laptop, tablet and mobile specifications, features, prices, comparison.
Business
By Howard Schneider WASHINGTON (Reuters) - A rebounding stock market and massive federal aid payments pushed the net worth of U.S. households back to pre-coronavirus levels in the second quarter, the Federal Reserve reported on Monday, with savings accounts and equity portfolios both rising sharply despite the pandemic
Business
By Rodrigo Campos NEW YORK (Reuters) - Stocks across the world hit their lowest in seven weeks and other risk assets sold off on Monday on concerns over renewed lockdown measures in Europe and Britain, as well as the United States' inability to agree on fiscal stimulus that would support millions of unemployed. Oil prices fell nearly 5%, the dollar rallied and an index of emerging market currencies fell by the most in six months. The MSCI world equity index , which tracks shares in 49 countries, touched its lowest since Aug.
Business
By Rodrigo Campos NEW YORK (Reuters) - Stocks across the world hit their lowest in seven weeks and other risk assets also sold off on Monday on concerns over renewed lockdown measures in Europe and Britain, as well as the United States' inability to agree on fiscal stimulus that would support millions of unemployed. Oil prices fell more than 3%, the dollar rose against a basket of peers and an index of emerging market currencies fell by the most in six months. The MSCI world equity index , which tracks shares in 49 countries, ended at its lowest since Aug