UK bans e-cigarette ads on Instagram, other social media
By Siddharth Cavale REUTERS - Companies including British American Tobacco (BAT) will be barred from promoting e-cigarettes on Instagram and other social media sites as a result of a ruling by the UK's advertising watchdog on Wednesday. The Advertising Standards Authority (ASA) investigated Instagram posts from BAT e-cigarette brand Vype, as well as rivals Ama Vape, Attitude Vapes, and Global Vaping Group. Complaints from health groups had argued the posts were likely to appeal to people below 18 years of age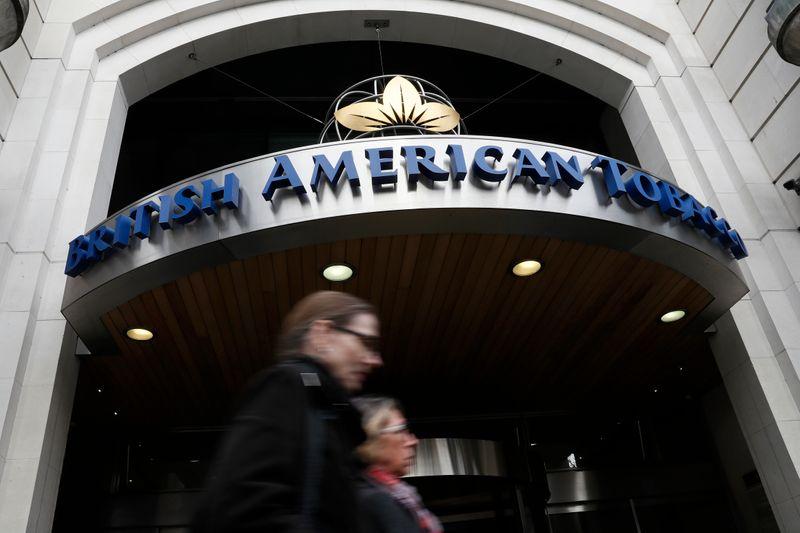 By Siddharth Cavale
REUTERS - Companies including British American Tobacco (BAT) will be barred from promoting e-cigarettes on Instagram and other social media sites as a result of a ruling by the UK's advertising watchdog on Wednesday.
The Advertising Standards Authority (ASA) investigated Instagram posts from BAT e-cigarette brand Vype, as well as rivals Ama Vape, Attitude Vapes, and Global Vaping Group.
Complaints from health groups had argued the posts were likely to appeal to people below 18 years of age.
The ASA ruled that BAT's posts breached online advertising rules including the use of celebrities such as British singer Lily Allen.
Its ruling means BAT and the three other firms must immediately stop using Instagram to promote e-cigarettes in the UK, stop using influencers and remove any posts that breach UK advertising rules.
In complaints filed by lobby groups Action on Smoking and Health, Campaign for Tobacco-Free Kids and Stopping Tobacco Organizations and Products, the companies were also accused of using models who appeared to be under 25, which is prohibited in the UK.
Tobacco companies have been investing millions of dollars in their e-cigarette businesses as sales of traditional cigarettes decline in developed economies.
But a spate of vaping-related deaths and illnesses and high teen addiction to e-cigarettes have raised concerns over the safety of these devices.
In the United States, 52 deaths and nearly 2,500 lung illnesses have been associated with vaping.
Simon Cleverly, BAT's group head of corporate affairs, said the company would abide by ASA's decision, remove the relevant posts and amend its Instagram account.
The companies are allowed to provide factual product information such as the name, content and price of their e-cigarettes on their own websites.
"This is a major step forward in stopping the tobacco industry from promoting its new addictive products to children and teenagers," said Anna Gilmore, director of the Tobacco Control Research Group at the University of Bath.
"But given that cigarette sales are falling and tobacco companies are desperate to recruit young people into using these new products, ongoing vigilance is essential," she said.
BAT, the maker of Dunhill cigarettes, reported vaping products revenue of 189 million pounds for the first half of this year, up from 118 million a year earlier.
This story has not been edited by Firstpost staff and is generated by auto-feed.
Find latest and upcoming tech gadgets online on Tech2 Gadgets. Get technology news, gadgets reviews & ratings. Popular gadgets including laptop, tablet and mobile specifications, features, prices, comparison.
World
By Carl O'Donnell and Jonathan Allen NEW YORK (Reuters) - The governors of New York and Florida sought to accelerate the slower-than-expected rollout of coronavirus vaccines by warning hospitals on Monday that they would reduce future allocations to those that fail to dispense shots quickly enough. In New York, hospitals must administer vaccines within a week of receiving them or face a fine and loss of future supplies, Governor Andrew Cuomo said. "I don't want the vaccine in a fridge or a freezer, I want it in somebody's arm," the governor said
World
By Michael Holden LONDON (Reuters) - A British judge ruled on Monday that WikiLeaks founder Julian Assange should not be extradited to the United States to face criminal charges including breaking a spying law, saying his mental health problems meant he would be at risk of suicide. U.S. authorities accuse Australian-born Assange, 49, of 18 counts relating to the release by WikiLeaks of vast troves of confidential U.S
World
By Steve Holland and Aziz El Yaakoubi WASHINGTON/RIYADH (Reuters) -A breakthrough has been reached in Qatar's three-year-old dispute with Saudi Arabia and three other Arab countries and an agreement aimed at ending their rift is to be signed in Saudi Arabia on Tuesday, a senior Trump administration official said. The development is the latest in a series of Middle East deals sought by Washington - the others involving Israel and Arab states - aimed at building a united front against Iran. As part of the deal, Saudi Arabia will reopen its airspace and land and sea border to Qatar as of Monday, Kuwaiti Foreign Minister Ahmad Nasser al-Sabah said on Kuwait TV ahead of a Gulf Arab summit in Saudi Arabia on Tuesday.