Uday Kotak fears market rally poses risk of a bubble; raises foreign ownership issue
Uday Kotak feels a lot of savings are going into only a few hundred stocks of companies who have faced certain issues related to governance standards
Uday Kotak, Vice Chairman, Kotak Mahindra Bank, does not seem to be happy over the recent rally in stocks. Instead, he thinks it may not be good for markets in the long-term. The top banker has certain reservations about the bourses peaking record highs. Kotak fears the all-time peaks in stocks may pose a bubble risk to capital markets, according to this Indian Express report.
Kotak is of the view that a lot of savings are going into only a few hundred stocks of companies that have faced issues related to governance standards. He says the country is going in the right direction with large amount of money flowing into savings, but raises a red flag over some "excesses". According to him, excess amount of money is now moving to saving schemes like mutual funds, unit linked schemes and money that is flowing into the stocks.
"Money is coming through a broad funnel and it's going into a narrow pipe… massive amount of Indian savers' money is now going into a few hundred stocks," Kotak has been quoted has saying in the IE report.
It may be noted that stock exchanges have done exceptionally well over the past 12 months. The benchmark 30-share Sensex peaked a record  7,430 points, or 27.90 percent in 2017 owing to which investors earned a lot of money -- Rs 45.50 lakh crore.
Apart from that, the market capitalisation soared by Rs 151.73 lakh crore in the same year that saw pervasive effects of demonetisation and rollout of the indirect tax regime the Goods and Services Tax (GST) on 1 July, 2017.
Analysts feel there is scope for a further surge in capital markets in the new year from 1-12 January. On Friday, Sensex - the benchmark BSE index surged by another 500 points to end the day at yet another high of 34,592.39.
Apart from that raising his eyebrows over 'excess' inflow in the stock market, Kotak also said there are many foreign-based companies that enjoy ownership in top private sector banks, according to the IE report. He cites the example of HDFC which is more than 80 percent owned by foreign investors. The gain made by such companies goes to the actual investors (in this case the overseas investors), he added.
Business
BSE Sensex went up by just 89 points to stop at 58,387.93 at the closing bell. NSE Nifty 50 rose by 0.09 percent to reach 17,397
Business
In terms of sectors, Auto, Capital Goods, Metal and Power indices went up by 1-2 percent.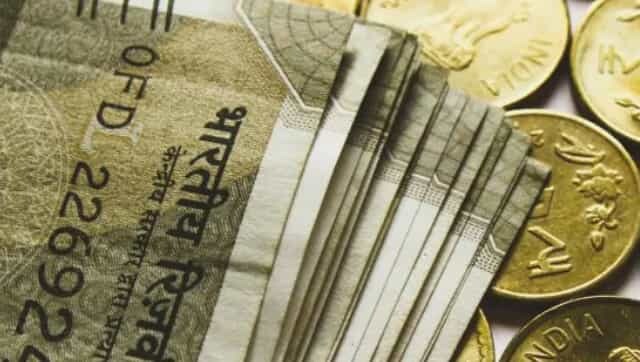 Business
Against the odds, the Indian rupee and equities outperformed in the region as foreign institutions turned into net buyers of equities and debt. On the domestic share market front, the BSE Sensex and NSE Nifty advanced while the global oil benchmark, Brent Crude futures fell