UDAN explained: Will fare cap, subsidy woo 'everyone in hawai chappal' to fly?
The scheme is expected to revitalise around 400 ghost airports and 16 under-served airports in the country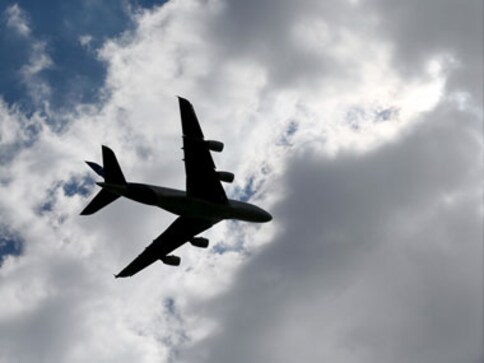 New Delhi - Regional airlines, carriers which connect capital cities of states with smaller cities within a region, have never really flourished in India. The most recent example of how these airlines are floundering is Air Pegasus. India's safety regulator DGCA has already de-registered all the aircraft of the airline after financial troubles forced it to suspend flights indefinitely.
Some other regional airlines also seem to be struggling to continue operations. In this backdrop, the launch of UDAN, a regional air connectivity scheme, is a significant milestone in India's quest for bringing more aam aadmis on to the aviation map.
This ambitious scheme offers subsidy to airlines to mount flight to those of India's airports where either no scheduled flight operates today or where the frequency of flights is very limited. It also mandates that any airline availing of the government's subsidy should cap fares on identified routes to Rs 2,500 per hour of flying. For helicopters, this cap is Rs 5,000 for an hour of flying.
It is likely that air passengers departing from bigger metro airports are asked to fund this ambitious regional connectivity scheme through a small levy on tickets, which will be collected in a fund. States governments and airport operators are also required to chip in with incentives to make the scheme work.
An Air Pegasus, which under the current scheme of things, gets no subsidy to mount flights to less lucrative routes, may find it more viable to operate regional flights under UDAN.
As of today, there are 16 airports across India which are underserved - this means they service only up to seven flights a week. These airports may see much more activity after the launch of UDAN. So it is possible that flights may be mounted by airlines to Jorhat and Tezpur in Assam, Jamnagar in Gujarat, Agra and Allahabad in Uttar Pradesh, Gwalior in MP and Agatti in Lakshadweep.
Regional air connectivity is one of the promises the Modi government made in its election manifesto. From the UDAN scheme unveiled today, it is clear that a lot of work has been done on coming up with a scheme which encourages airlines to start flights to remote destinations, to airports which are right now lying unused and to those airports where there are some flights but not adequate in number.
In intent, the draft policy cannot be faulted. But how successful will it be in reality? Will airline operators who have till now found no viability in connecting Chandigarh to Bhatinda, Mumbai to Mehsana or Jamnagar, Delhi to Ambala, now find these quaint routes viable?
Remember, there are close to 400 ghost airports in India, airports which have not seen a single flight in the last two air schedules. There are another 16 airports which are termed "under-served" which means they do not have more than a flight a day. The government wants to kill two birds with one stone: make sure that these ghost and under-served airports become active while also ensuring that small cities and India's hinterland gets on to the aviation map.
Civil Aviation Minister A Gajapathi Raju said today that UDAN is the result of the Prime MInister's vision of getting every "hawai chappal wearing Indian to board a hawai jahaz (every hawai slipper wearing Indian to board an aeroplane)".
The government expects the first flight under this scheme to take off in January next year and registrations under the scheme to begin from today.
A "first of its kind" in the world, UDAN (Ude Desh Ka Aam Naagrik) will be based on market mechanism as well as bidding for a minimum of 9 seats and a maximum of 40 seats in a fixed wing aircraft. For 50 percent of the seats of flights under UDAN, the fare cap will be Rs 2,500, and the rest will be market-based pricing.
"We are cautiously optimistic about it (UDAN)," Raju said.
But some stakeholders do not see much potential in the scheme.
1) The scheme will offer incentives for anywhere between nine to 40 seats on an aircraft flying on designated regional routes, connecting unserved or underserved airports. Since the number of RCS seats cannot be more than 50 percent of the aircraft's capacity, this means such routes would require aircraft of about 80 seats at the most. Most airlines right now do not have these small aircraft - except Air India, Jet Airways and SpiceJet. And those already having smaller aircraft seem reluctant to operate flights under the present subsidy offer, saying smaller aircraft are more expensive to operate and would need higher support from the Central as well as state governments.
2) Private airlines have said that despite the subsidy element being clearly defined in the scheme, the flights may still not be viable. They are unhappy with the quantum of subsidy being offered and by the process of bidding which will ultimately determine what the subsidy amount for a route will be.
3) Business aircraft owners are unhappy because the scheme is meant as of now for only scheduled operators, thus barring them from participation.
4) The environment for airlines to operate is already highly taxed (taxes on aviation turbine fuel among the highest in the world). So another levy to fund the regional connectivity scheme is obviously annoying airlines further.
5) A new category of airlines, Schedule Commuter Airlines, is to be created for new entrants to offer flights under UDAN. The non-scheduled operators feel the entry barriers for this category need to be lowered.
Here are some highlights of UDAN:
1) UDAN will be applicable on flights which cover between 200 km and 800 km with no lower limit set for hilly, remote, island and security sensitive regions. Under the scheme, such flights must connect at least one RCS airport (a list of underserved and unserved airports specifies which airports qualify under the scheme).
2) The RCS caps fares and also offers a ceiling for the VGF available for each route. This means airlines cannot charge beyond the caps specified from passengers and then will be allowed to do reverse bidding for availing the VGF. For the shortest route under the scheme, which is between 151-175 km, fare has been capped at Rs 1,420. For the longest route, which is over 800 km, the cap is Rs 3,500.
3) In addition to VGF, the Centre will also provide concessions such as 2 percent excise on Value Added Tax (VAT) and service tax at 1/10th the rate and liberal code sharing with domestic as well as international airlines for RCS airports.
4) State governments will have to provide free security and fire service, utilities at concessional rates and reduce VAT on ATF to 1 percent.
4) No landing charges, parking charges and Terminal Navigation Landing Charges will be imposed for RCS flights.
5) A Regional Connectivity Fund (RCF) will be created to fund the scheme via a levy on certain flights. States are expected to contribute 20 percent to the fund which will have a corpus of Rs 500 crore each year. For balanced regional growth, allocations will be spread equitably across 5 regions - North, West, South, East and North East with a cap of 25 percent.
6) A minimum of 3 and a maximum 7 regional connectivity scheme flights per week per route with minimum 9 and maximum 40 seats per flight will be allowed. This means if an operator of, say, an 80 seater aircraft is part of this scheme, it can avail VGF for only 50 percent of seats on any flight. Since the remaining 50 percent are not bound by RCS conditions, the operator is free to price tickets for these seats.
7) The regional connectivity scheme will be in operation for 10 years with individual route contracts to be for a 3-year span. Limited period exclusive route rights will be allotted to selected operators. There is a well defined exit clause too in the scheme in case operators want to exit within one year or after completion of an year. In the first case, the Rs 50 lakh bank guarantee will not be returned.
8) Market-based reverse bidding mechanism to determine least VGF to select the airline operator with the right to match to the initial proposer. The VGF component will be reduced if passenger load factor remains high and will be discontinued after 3 years when route becomes self sustainable.
India
SpiceJet said that certain systems faced an attempted ransomware attack that impacted and slowed down the morning flights. The situation has now been rectified and flights are operating normally now
India
ATF is supplied to MBB Airport from Assam via road and rail but floods and landslides in the neighbouring state have affected those services
India
The aviation regulator had earlier constituted a three-member team to investigate the incident which took place on 7 May.