Uber sells SE Asian operations to Grab: Firm may focus on open markets like India where operations are easier, say experts
With an IPO scheduled for 2019, Uber CEO Dara Khosrowshahi will focus on consolidating the firm's prospects in markets where it has a strong presence.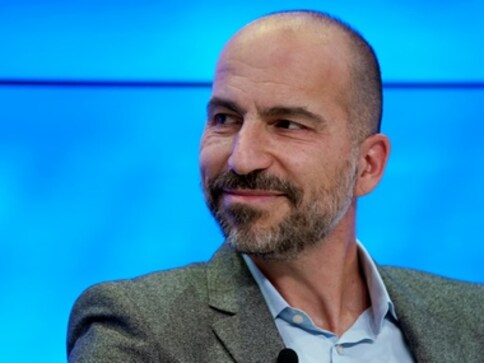 Will ride-hailing firm Uber Technologies Inc's latest move, surrendering to rival Grab in southeast Asia, augur well for its India operations? Experts are divided. "It may bode well for Uber to focus on the Indian market and use its resources here, instead of fighting a losing battle in other geographies," said one expert, while others said it's unclear as to what Uber will do next with regard to its Indian operations.
Uber on Monday said it will sell its Southeast Asian business to larger regional rival Grab, marking the American firm's second retreat from an Asian market, reported Reuters. Uber still has a few fingers in that pie, for it will pick a 27.5 percent stake in Grab and Uber CEO Dara Khosrowshahi will join Singapore-headquartered Grab's Board.
Uber retreats from key markets
Under founder and CEO Travis Kalanick, Uber retreated from China and Russia, where Didi Chuxing and Yandex offered strong competition respectively. The deal with Grab is the first operations sale by Khosrowshahi, who took charge in September. "The founder's strategy was to try and create a global footprint. That led him to all markets to grab a foothold," Harish HV, Partner, India Leadership Team, Grant Thornton India LLP, told Firspost. The sale to Grab should be seen in the light of Uber being practical and retreating from markets that house strong regional players, Harish added.
Uber counts the United States, Australia, New Zealand and Latin America among its core markets – regions where it has an over 50 percent market share and is profitable, or sees a path to profitability. Unlike Kalanick, Khosrowshahi will remain practical and invest in those geographies where it is doing well. With an IPO scheduled for 2019, his focus would be to consolidate Uber's prospects in markets where it has a strong presence, according to the experts .
But India holds opportunities
The US-based company will keep retreating from markets where its operations are not viable, said Arvind Singhal, CMD, Teknopak Advisors, pointing out that it was pushed to second place in the Middle East too, with local ride-hailing player Careem ruling the roost there. However, India offers a huge opportunity for Uber  "India is the largest by its population, sheer mobility and lack of public infrastructure. I doubt whether they will want to move out. Other markets may be marginal in size and the cost of benefit is not so high," he said.
Another favourable aspect for Uber is that India's market is not regulated like China's is, for instance, where neither Google nor Amazon could make much headway. "The India market is not heavily bogged down by regulations like China is," said Satish Meena, a senior forecast analyst at Forrester Research, adding, "China won't allow US companies to work in its market and so no matter how much money Uber was willing to spend, it just would not win there."
Though India is not currently a big market for Uber, it has the potential to become one in the near future, Meena said. "India will be a big market for Uber in the coming years. They have the majority of rides from the top 8-9 cities in India and though India is a small market for Uber now, with disposable incomes set to grow higher in the coming years and customers open to the ride-hailing app, Uber stands a better chance to succeed in India,' he said. Another point in favour for India, according to Meena, is that not many countries offer opportunities like India and he is confident that Uber will remain in the country.
Khosrowshahi's take
About the sale to SoftBank-backed Grab, Khosrowshahi, in a statement, said: "It will help us double down on our plans for growth as we invest heavily in our products and technology." Grab President Ming Maa told Reuters that "it was really a very independent decision by both companies," adding that SoftBank CEO Masayoshi Son was "highly supportive". SoftBank has been backing Uber's rivals across Asia, with investments in Didi and in India's Ola, according to an Economic Times report.
In February 2018, Uber and Russia's Yandex completed a deal to combine their ride-sharing businesses in Russia and neighbouring countries.
Uber invested $700 million in its Southeast Asia business, which is much less than the $2 billion it burned in China. Competition for passengers and drivers has been on the rise in Southeast Asia, home to 640 million people, many of whom are tech-savvy smartphone users.
News & Analysis
Uber's board voted earlier in October to approve SoftBank's cash infusion, which would add six more board seats and annul super-voting shares.
Business
Besides the Japanese company, Ola may also hold discussions with other investors for its possible fund-raising exercise
News & Analysis
Building on soaring user numbers of its Grab ride-hailing app and GrabPay function, the five-year-old start-up aims to transform into a consumer technology firm that also offers loans, electronic money transfer, and money-market funds.