Uber, Ola drivers threaten nationwide strike over alleged mismanagement; protest to kick-off on 19 March
While Ola declined to comment, an Uber spokesperson said termed the strike call as a speculative
Mumbai: Drivers of cab aggregators Uber and Ola have threatened to go on an indefinite strike from the midnight of 18 March. The strike is expected to be observed in key cities like Mumbai, New Delhi, Bengaluru, Hyderabad, Pune among other cities. "Ola and Uber had given big assurances to the drivers, but today they are unable to cover their costs. They have invested Rs 5-7 lakh, and were expecting to make Rs 1.5 lakh a month but are unable to even make half of this, owing to the mismanagement by these companies," Sanjay Naik of Maharashtra Navnirman Vahatuk Sena, who is organising the strike, told PTI today.
Naik further alleged that these taxi-hailing companies are giving first priority to company-owned cars rather than driver-owned vehicles, causing a slump in their business. While taxi-hailing companies offered loan-guarantee letters to drivers through the Mudra scheme and that too without any verification, they are defaulting on repayment now as their costs are not covered, he claimed.
In Mumbai alone there are over 45,000 cabs on these aggrgators but due to the slump in business there has been a fall of 20 percent in the number of cabs running on these platforms in the city. "If our demands are not met, we will go on an indefinite strike," he said, adding the drivers had approached MNS leader Raj Thackeray to intervene in the matter. Other unions of Ola and Uber are also in support of the strike, Naik said.
"The transport department should take strict action as these taxi-hailing companies are violating permit conditions, and also encroaching on the taxi-rickshaw business. It is good they are going on strike," Al Quadros, general secretary, Mumbai Taximen's Union said. While Ola declined to comment, an Uber spokesperson said termed the strike call as a speculative.
Find latest and upcoming tech gadgets online on Tech2 Gadgets. Get technology news, gadgets reviews & ratings. Popular gadgets including laptop, tablet and mobile specifications, features, prices, comparison.
India
Bruhat Bengaluru Mahanagara Palike commissioner N Manjunatha Prasad apologised after public outcry and asked officials to remove the tin sheets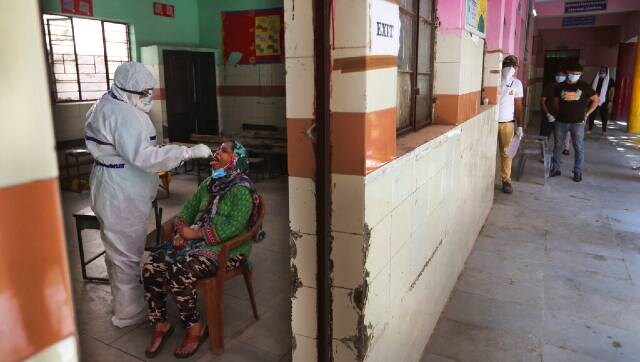 India
The chief minister chaired a meeting of elected representative and took stock of the local administration's response to the pandemic so far
India
The writ petition was moved by Congress party's student wing, National Student Union of India (NSUI) on Monday challenging the state-level common entrance exam held for admissions to engineering and medical courses.