Uber in talks to buy Dubai riding-hailing rival Careem: Bloomberg
(Reuters) - Ride-hailing company Uber Technologies Inc is in talks to buy Dubai-based rival Careem Networks FZ for about $2 billion to $2.5 billion, Bloomberg reported https://www.bloomberg.com/news/articles/2018-09-17/uber-is-said-in-talks-to-acquire-dubai-ride-hailing-firm-careem?utm_source=google&utm_medium=bd&cmpId=google on Monday, citing people familiar with the matter. No final decisions have been made, and the companies may decide against the transaction, according to Bloomberg. Uber and Careem held preliminary talks in July to combine their Middle Eastern ride-hailing services, hoping to resolve a costly rivalry in the region, Bloomberg had previously reported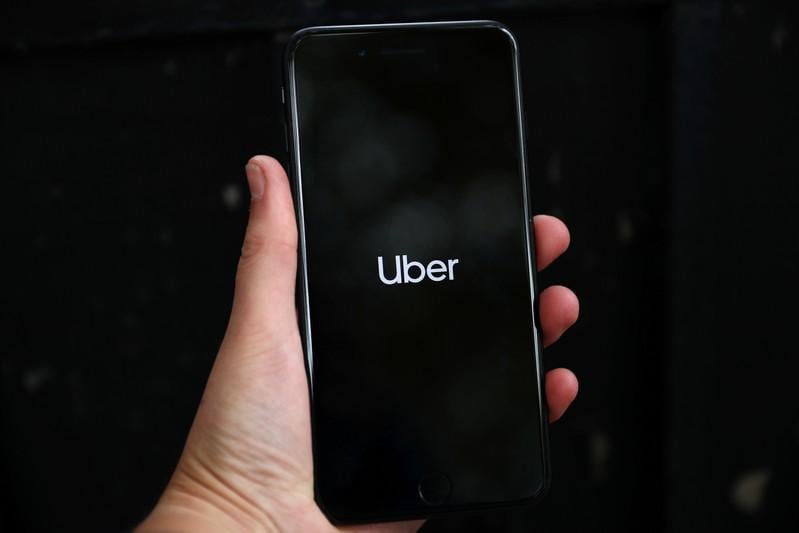 (Reuters) - Ride-hailing company Uber Technologies Inc is in talks to buy Dubai-based rival Careem Networks FZ for about $2 billion to $2.5 billion, Bloomberg reported https://www.bloomberg.com/news/articles/2018-09-17/uber-is-said-in-talks-to-acquire-dubai-ride-hailing-firm-careem?utm_source=google&utm_medium=bd&cmpId=google on Monday, citing people familiar with the matter.
No final decisions have been made, and the companies may decide against the transaction, according to Bloomberg.
Uber and Careem held preliminary talks in July to combine their Middle Eastern ride-hailing services, hoping to resolve a costly rivalry in the region, Bloomberg had previously reported.
Both Careem and Uber did not immediately respond to a request for comment.
Uber, which is on track to go public next year, has been seeking new avenues of growth even as it battles intense competition in its core business of riding hailing.
The company has been building services such as food delivery and freight hauling, and, in April, acquired electric bike service JUMP Bikes to offer U.S. passengers an alternative to cars.
SoftBank , which is the majority stakeholder in Uber, has opened up the possibility of combining Uber with other ride-hailing assets the Japanese group owns across Asia. SoftBank has stakes in Singapore-based Grab and India's Ola.
At the time of the investment, SoftBank said it wants Uber to focus on growing in the United States, Europe, Latin America and Australia - not Asia, which has been among the most costly and competitive regions for the ride-hailing company, a source had told Reuters.
(Reporting by Vibhuti Sharma in Bengaluru; Editing by Anil D'Silva)
This story has not been edited by Firstpost staff and is generated by auto-feed.
India
Danish's photographs were not just documentation, but the work of someone who went down to eye-level, as they say in photographic parlance.
World
ATHENS (Reuters) - Greek police used teargas and water cannon to disperse people who had gathered in central Athens on Saturday to protest against mandatory COVID-19 vaccinations. More than 4,000 people rallied outside the Greek parliament for a third time this month to oppose mandatory inoculations for some workers, such as healthcare and nursing staff.
World
ISTANBUL (Reuters) - Two Turkish soldiers were killed and two were wounded in an attack on their armoured vehicle in northern Syria, and Turkish forces immediately launched retaliatory fire, Turkey's defence ministry said on Saturday. "Our punitive fire against terrorist positions is continuing," the statement on Twitter on said. It did not specify where the attack occurred, but media reports said it was in the al-Bab area.