Uber claims drivers may earn Rs 2,200 per month more with fuel price-linked fare mechanism
Following a 12-day strike, Uber drivers have demanded a fuel-price linked fare mechanism which the company has agreed t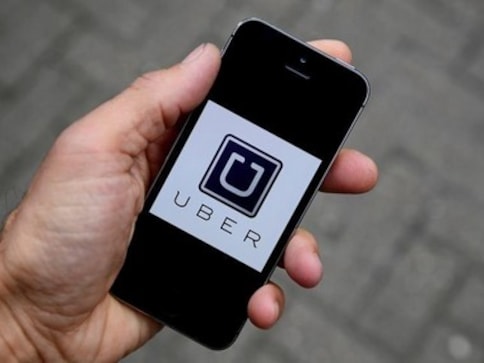 Mumbai: After a 12-day strike by drivers of cab aggregators Uber and Ola over lower earnings due to fuel price hike, cab aggregator Uber India on Thursday claimed that its fuel price-linked fare mechanism will increase gross earnings of its drivers by Re 1 per km. This, on a monthly basis, will lead to a net additional earning of up to Rs 2,200 for an 8-hours driving, Uber claimed.
The announcement came a day after it assured its driver partners that their net earnings won't be impacted due to rising fuel prices as it would be rolling out a national fuel price index to ensure that their earnings are correlated with changes in the fuel prices.
The announcement came days before the strike threat on 18 and 19 November that the drivers had given to the management after their 12-day strike last month. Given the impact of rising fuel prices to their net earnings, Uber drivers have demanded a fuel-price linked fare mechanism which the company has agreed to, Uber said in a statement.
"The mechanism is first being rolled out in Mumbai and we estimate it will increase gross earnings of driver partners by Re 1 a km. Those who drive around 8-hours a day, this is estimated to translate into a net earnings increase of Rs 2,000-2,200 a month," Uber claimed in the statement.
The 12-day strike was called off on 3 November, following assurances from the aggregators and the state administration that the cab aggregators would prepare a new fare chart on price-per-km basis by mid-November, which will take into consideration the rising fuel prices.
Uber is also working towards providing drivers access to health and life insurance and micro-loans and a host of other benefits aimed at improving their welfare, it had said.
Since the beginning of 2018, fuel prices have risen sharply amidst a global surge and a free-falling rupee.
--With PTI inputs
World
The ruling came as a victory for ride-share firms and food-delivery app platforms that backed a measure called Proposition 22 ahead of its passage in the state in 2020
Health
As the digital health ecosystem in India grows, collaborative efforts can help streamline processes, reduce administrative burdens and enhance the overall patient experience