From Uber to Bhushan Steel: 12 cos that made news for wrong reasons in 2014
There's nothing worse for a CEO than to wake up and find his company's name splashed for the wrong reasons on the front page of newspapers
There's nothing worse for a CEO than to wake up and find his company's name splashed for the wrong reasons on the front page of newspapers.
As the year goes by, we chronicle 12 companies who were in the news for the wrong reasons.
Uber
The Delhi rape incident in December was the year's gravest story involving a corporate. In its bid to scale up, not only was Uber guilty of ignoring rider safety by having lax screening processes or failing to install adequate tracking systems, it also copped bad press for appearing careless in its initial response to the incident -- when it sought to partially lay blame with government regulations.
Earlier too, the fast-growing San Fransisco-headquartered firm ran into trouble with the Reserve Bank of India when it was seen violating local forex regulations while processing credit card payments.
Uber had a rough year not just in India but globally too. It was accused of illegally running operations in several cities globally, trying to sabotage competition, denying services to the blind, threatening journalists and misusing customer data. It was also criticized for hiking prices as demand peaked during the Sydney hostage crisis recently.
Flipkart
Homegrown online retail capped another year of quick growth but stumbled when it launched an ambitious Big Billion Day flash sale soon after Diwali.
What promised to be a day of steal deals and high discounts turned out to be a major flop, with the company clearly failing to estimate the likely demand, resulting in shortage of products, technical glitches, unfulfilled orders and much customer fury.
More so, the glitzy flash sale also caught the attention of offline retailers who accused Flipkart of running predatory pricing strategies and hurting their businesses and complained to the government over it.
SpiceJet
The going got about as bad as it could for the Kalanithi Maran-promoted airline, which flew right to the edge of collapse, following mounting debt and years of losses.
The company started the year with a slew of flash sales, that some said was merely intended to raise cash to keep operations running. Later, signs of an acute financial crisis manifested themselves at the firm: delayed staff salaries, non-payment of taxes, cancellation of flights, etc.
Lately though, it appears a former promoter, Ajay Singh, may step in with fresh funds along with other investors to rescue the firm.
Sahara
The group had had a running battle with the Securities and Exchange Board of India (Sebi) for a few years now, in which the regulator accused it of flouting norms while raising funds through a Rs 20,000-crore public debt issue.
But things came to a head when the Sahara Group, which was already taking out full-page ads calling the regulator a 'sarkari gunda', decided to push its luck a bit more. In March, the group's boss Subrata Roy defied the Supreme Court's order to be present at a hearing in the case, leading the apex court to order his incarceration and slapping a Rs 10,000 crore bail bond on him – probably the biggest anywhere in the world ever.
It's been nine months since and Roy still has to leave jail premises.
UB Group
What started with the implosion of Kingfisher Airlines in 2012 culminated in a decisive year for Vijay Mallya's UB Group, with the conglomerate decisively losing its stranglehold on profitable enterprises such as United Spirits, United Breweries and Mangalore Chemicals.
Mallya also faced several personal setbacks, with banks labelling him a 'wilful defaulter' and minority shareholders at Diageo-controlled United Spirits opposing a deal that was seen as favorable to his UB Group.
Maruti Suzuki
India's largest carmaker Maruti Suzuki India drew plenty of ire when it announced in January it was going to develop a plant in Gujarat that would manufacture products for its parent Suzuki Motor.
In a rare show of defiance, fund managers invested in the firm went up in arms against the deal, saying it was akin to ploughing profits out from the Indian to the Japanese firm, even threatening to take it to the government and regulator.
In light of the protest, the company softened its stance, sweetening the deal enough to quell the investor revolt even though a crucial shareholders vote is awaited.
Xiaomi
China's number-one and the world's fastest-growing mobile phone company launched with a bang in India where its products launched online would be sold out within seconds. The blink-and-miss flash sales also led to some customer resentment, with many accusing the firm of deliberately under-stocking to create a greater semblance of demand.
However, the bigger hit to the company took place when the Indian government issued an advisory asking defence officials to not use Xiaomi phones for fear their data may be transmitted abroad.
Soon after, a Delhi court ordered the firm to suspend sales of its products in connection with a patent violation case, though the ban was later lifted.
Airtel
A move by India's largest telecoms firm to start separately charging for calls made on voice-over-internet-protocol (VoIP) services such as Skype and Viber proved to be an unmitigated PR disaster, with users strongly taking to social media to complain.
Airtel was left with no other option but to roll back the decision.
AstraZeneca
In a development that raised serious questions with regards to ethics followed at a large multinational pharmaceutical firm, Astrazeneca's Swedish promoters were seen as crossing the line during its attempt to have its Indian subsidiary listed.
An investigation by the regulator found the promoters collaborated with foreign funds to keep the price of de-listing lower and smoothen the process.
The company is not new to controversy with respect to its delisting process. Its first attempt to delist failed 10 years back after minority shareholders demanded a higher price to sell.
Adani
The high-flying Adani Group was a darling of investors this year following its rapid expansion in key businesses such as power and ports, thanks in part to its chief's perceived closeness to India's new prime minister Narendra Modi.
But that connection also became a contentious issue for political parties who constantly raised concerns of crony capitalism, not least with the State Bank of India was seen funding the firm's ambitious coal mine expansion plan in Australia with a $1 billion loan. This when debt levels at the Adani Group have reached staggering levels – about 10 times equity at its power venture.
Infosys
For the first half of the year, it was a one-way street for top executives at Infosys, with about 13 key executives heading for the exit.
This came in the wake of a two-year crisis at India's most-famous IT firm, after revenue growth dried up and the gap between itself and peer TCS widened considerably, leading some to question if its best days were behind.
Just how rattled was Infosys by the crisis can be judged by the fact that, despite being a darling of the media for decades, it shot off notices to media firms for reporting on goings-on.
It took the appointment of Vishal Sikka to reverse course, and the firm's first non-founder CEO has been seen as taking several steps since to boost confidence in the firm, among both employees as well as the market.
Bhushan Steel
With a staggering debt burden of Rs 40,000 crore, it was double whammy for Bhushan Steel after one of its key executives was implicated in a bribery scandal involving Syndicate Bank.
The development led to concerns the company may find it difficult to service its debt, the share price tanked and there were also rumours the management was looking to sell out.
Find latest and upcoming tech gadgets online on Tech2 Gadgets. Get technology news, gadgets reviews & ratings. Popular gadgets including laptop, tablet and mobile specifications, features, prices, comparison.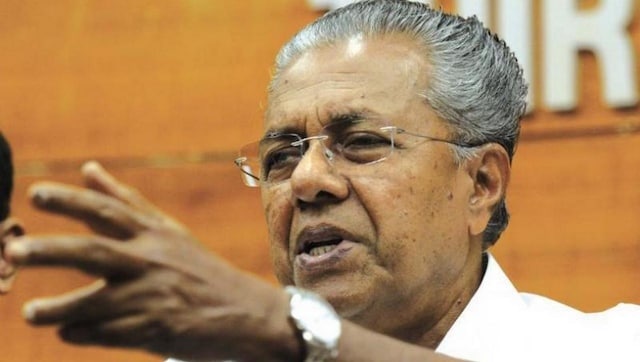 India
Vijayan accused the Central Government of sheltering the 'interest of monopolies' at the expense of the development of the airport
News & Analysis
The data add-on pack of Rs 78 will give users 5 GB of data with the same validity as the user's existing validity pack.