U.S. Treasury backs away from plan for Harriet Tubman on $20 bill next year
By Makini Brice WASHINGTON (Reuters) - The U.S. Treasury will not introduce a redesigned $20 bill picturing escaped slave and abolitionist Harriet Tubman next year as planned, Treasury Secretary Steven Mnuchin said on Wednesday. In 2016, the Treasury Department said it would replace former President Andrew Jackson's image on the front of the bill with that of Tubman by 2020, along with redesigns of the $5 and $10 bill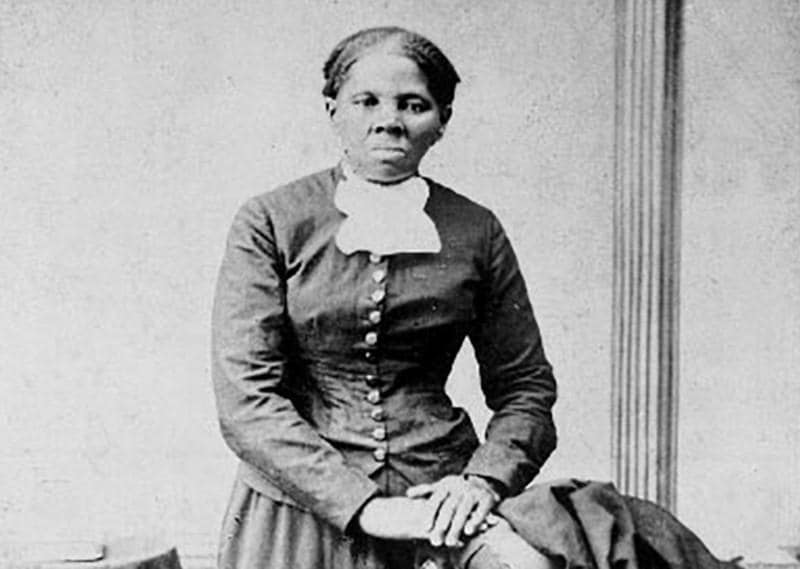 By Makini Brice
WASHINGTON (Reuters) - The U.S. Treasury will not introduce a redesigned $20 bill picturing escaped slave and abolitionist Harriet Tubman next year as planned, Treasury Secretary Steven Mnuchin said on Wednesday.
In 2016, the Treasury Department said it would replace former President Andrew Jackson's image on the front of the bill with that of Tubman by 2020, along with redesigns of the $5 and $10 bill.
President Donald Trump has called the inclusion of Tubman on the $20 bill an example of "pure political correctness."
As a presidential candidate, Trump suggested Tubman would be better-suited for the $2 bill, a note that is not widely circulated.
Mnuchin said during a hearing with the House Financial Services committee he was focused on redesigning the bills to address counterfeiting issues, not making any changes to their imagery.
"We will meet the security feature redesign (goal) in 2020. The imagery feature will not be an issue that comes up until most likely 2026," Mnuchin told lawmakers.
"It is not a decision that is likely to come until way past my term, even if I serve a second term for the president, so I am not focused on that at the moment," Mnuchin added.
He declined to tell lawmakers in the hearing if he supported putting Tubman on the bill.
Tubman was born into slavery and grew up on a Maryland plantation, escaping in her late 20s. She returned to the South to help hundreds of slaves to freedom and later worked as a Union spy during the Civil War. She died in 1913.
The decision to put Tubman on the $20 bill followed months of outreach from the Treasury Department on which woman should be featured on the note.
There have been no women depicted on U.S. bills since former first lady Martha Washington, who was featured on the $1 silver certificate from 1891 to 1896, and Native American woman Pocahontas, who was included in a group image on the $20 bill from 1865 to 1869.
Other women, including Native American interpreter Sacagawea, suffragist Susan B. Anthony and author and activist Helen Keller have been featured on coins.
Jackson, the seventh president of the United States, has been criticized for his ownership of slaves and treatment of American Indians. In the redesign announced in 2016, he would have remained on the back of the $20 bill.
(Reporting by Makini Brice; Editing by Cynthia Osterman)
This story has not been edited by Firstpost staff and is generated by auto-feed.
World
ATHENS (Reuters) - Greek police used teargas and water cannon to disperse people who had gathered in central Athens on Saturday to protest against mandatory COVID-19 vaccinations. More than 4,000 people rallied outside the Greek parliament for a third time this month to oppose mandatory inoculations for some workers, such as healthcare and nursing staff.
World
ISTANBUL (Reuters) - Two Turkish soldiers were killed and two were wounded in an attack on their armoured vehicle in northern Syria, and Turkish forces immediately launched retaliatory fire, Turkey's defence ministry said on Saturday. "Our punitive fire against terrorist positions is continuing," the statement on Twitter on said. It did not specify where the attack occurred, but media reports said it was in the al-Bab area.
World
By Marcelo Rochabrun SAO PAULO (Reuters) - Protesters took to the streets in several Brazilian cities on Saturday to demand the impeachment of far-right President Jair Bolsonaro, whose popularity has fallen in recent weeks amid corruption scandals against the backdrop of the pandemic. This week, news broke that Brazil's defense ministry told congressional leadership that next year's elections would not take place without amending the country's electronic voting system to include a paper trail of each vote. Bolsonaro has suggested several times without evidence that the current system is prone to fraud, allegations that Brazil's government has denied