U.S. SEC sues Tesla CEO Musk, alleges fraud over tweets
NEW YORK (Reuters) - The U.S. Securities and Exchange Commission on Thursday sued Tesla Inc Chief Executive Elon Musk, accusing him of securities fraud for making a series of 'false and misleading' tweets about potentially taking the electric car company private. In a complaint filed in Manhattan federal court, the SEC said Musk 'knew or was reckless in not knowing' that he was misleading investors on Aug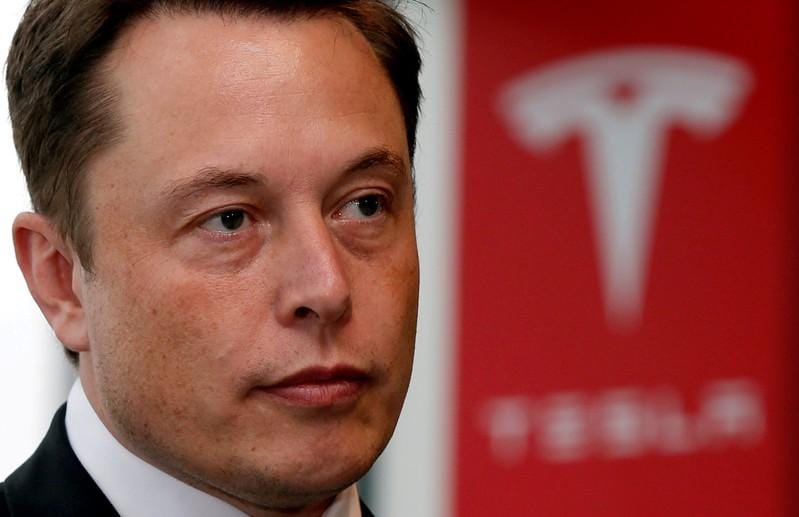 NEW YORK (Reuters) - The U.S. Securities and Exchange Commission on Thursday sued Tesla Inc Chief Executive Elon Musk, accusing him of securities fraud for making a series of "false and misleading" tweets about potentially taking the electric car company private.
In a complaint filed in Manhattan federal court, the SEC said Musk "knew or was reckless in not knowing" that he was misleading investors on Aug. 7 by telling his more than 22 million Twitter followers that he might take Tesla private at $420 per share, and that there was "funding secured."
The complaint also faults subsequent tweets in which Musk said "investor support is confirmed," and that a "special purpose fund" might be created for investors who stick with the Palo Alto, California-based company.
Tesla was not immediately available for comment. Its shares fell 5.7 percent in after-hours trading.
Thursday's lawsuit makes Musk one of the highest-profile executives to be accused by the SEC of securities fraud.
It also seeks to bar him from running public companies, which would include Tesla, as well as a civil fine.
The SEC does not have criminal enforcement power.
Musk has long used Twitter to criticise short-sellers betting against his company, and several investor lawsuits have been filed against him and Tesla over the tweets.
On Aug. 24, after news of the SEC probe had become known, Musk blogged that Tesla would remain public, citing investor resistance.
(Reporting by Jonathan Stempel in New York; Editing by Bill Rigby and Lisa Shumaker)
This story has not been edited by Firstpost staff and is generated by auto-feed.
World
ATHENS (Reuters) - Greek police used teargas and water cannon to disperse people who had gathered in central Athens on Saturday to protest against mandatory COVID-19 vaccinations. More than 4,000 people rallied outside the Greek parliament for a third time this month to oppose mandatory inoculations for some workers, such as healthcare and nursing staff.
World
ISTANBUL (Reuters) - Two Turkish soldiers were killed and two were wounded in an attack on their armoured vehicle in northern Syria, and Turkish forces immediately launched retaliatory fire, Turkey's defence ministry said on Saturday. "Our punitive fire against terrorist positions is continuing," the statement on Twitter on said. It did not specify where the attack occurred, but media reports said it was in the al-Bab area.
World
By Marcelo Rochabrun SAO PAULO (Reuters) - Protesters took to the streets in several Brazilian cities on Saturday to demand the impeachment of far-right President Jair Bolsonaro, whose popularity has fallen in recent weeks amid corruption scandals against the backdrop of the pandemic. This week, news broke that Brazil's defense ministry told congressional leadership that next year's elections would not take place without amending the country's electronic voting system to include a paper trail of each vote. Bolsonaro has suggested several times without evidence that the current system is prone to fraud, allegations that Brazil's government has denied