U.S. says AIG settles tax shelter lawsuit, forgoes over $400 mln tax credits
By Jonathan Stempel NEW YORK (Reuters) - American International Group Inc agreed to give up claims to more than $400 million of foreign tax credits and to accept a 10% tax penalty to settle accusations it used abusive tax shelters, the U.S. Department of Justice said on Friday. Acting U.S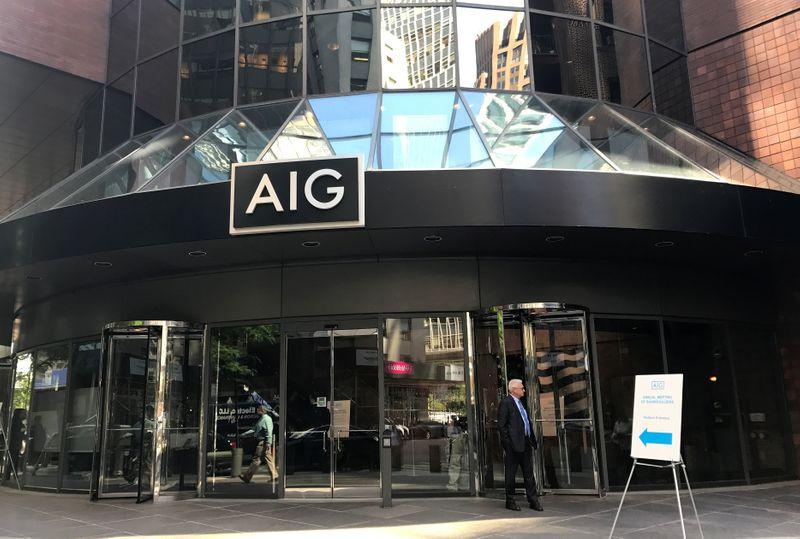 By Jonathan Stempel
NEW YORK (Reuters) - American International Group Inc agreed to give up claims to more than $400 million of foreign tax credits and to accept a 10% tax penalty to settle accusations it used abusive tax shelters, the U.S. Department of Justice said on Friday.
Acting U.S. Attorney Audrey Strauss in Manhattan said the settlement related to seven cross-border transactions between the insurer's AIG Financial Products unit and foreign banks dating from the mid-1990s.
She said there was "overwhelming evidence" that the seven transactions had no economic substance, and were designed to generate bogus foreign tax credits to reduce AIG's U.S. tax liabilities for the 1997 tax year.
AIG had filed a lawsuit in 2009 challenging an Internal Revenue Service decision from the prior year to disallow the tax credits and impose a 20% tax penalty.
But the government said the seven transactions enabled the New York-based insurer to "game" the tax system by exploiting differences between foreign and U.S. tax laws, and "sucked hundreds of millions of dollars" from the U.S. Treasury.
"AIG created an elaborate series of sham transactions that were designed to do nothing--and in fact did nothing--other than generate hundreds of millions of dollars in ill-gotten tax benefits," Strauss said in a statement.
The settlement was approved on Thursday by U.S. District Judge Louis Stanton in Manhattan.
AIG was allowed to keep some income expense deductions, and remove some amounts related to the transactions from its taxable income. It had reached a nonbinding settlement in principle in January 2018.
"We are pleased to put this longstanding matter behind us," AIG said in a statement.
The case is American International Group Inc et al v U.S., U.S. District Court, Southern District of New York, No. 09-01871.
(Reporting by Jonathan Stempel in New York; editing by Jonathan Oatis)
This story has not been edited by Firstpost staff and is generated by auto-feed.
Find latest and upcoming tech gadgets online on Tech2 Gadgets. Get technology news, gadgets reviews & ratings. Popular gadgets including laptop, tablet and mobile specifications, features, prices, comparison.
Business
WASHINGTON (Reuters) - U.S. job openings increased moderately in September and layoffs appeared to abate, pointing to a gradual labor market recovery from the COVID-19 pandemic.
Business
By Balazs Koranyi and Francesco Canepa FRANKFURT (Reuters) - Taking a break from fighting the coronavirus crisis, the world's top central bankers will attempt to resolve the existential questions of their profession this week as they tune into the European Central Bank's annual policy symposium. Having struggled to lift anaemic inflation for years, officials including the heads of the ECB, the U.S. Federal Reserve and the Bank of England will attempt to figure out why monetary policy is not working as it used to and what new role they must play in a changed world - be it fighting inequality or climate change.
Business
By Lawrence Delevingne BOSTON (Reuters) - Asian shares rose on Wednesday as hopes for a successful coronavirus vaccine lifted expectations of a swift reopening of the global economy, which would help the region's heavily trade-dependent markets.