U.S. oil prices drop 1 percent on oversupply fears
By Koustav Samanta SINGAPORE (Reuters) - U.S. oil prices fell 1 percent on Tuesday after slipping below $50 a barrel in the previous session, with reports of a big climb in U.S. inventories and forecasts of record shale output stoking worries about oversupply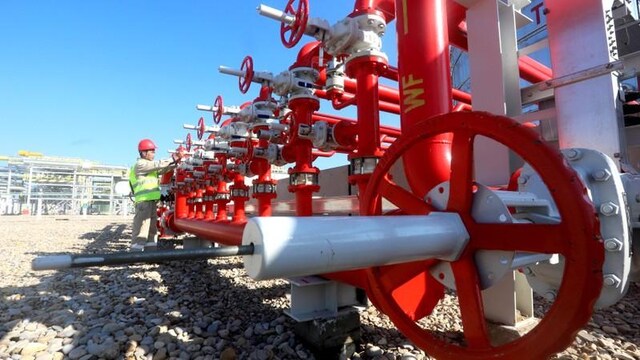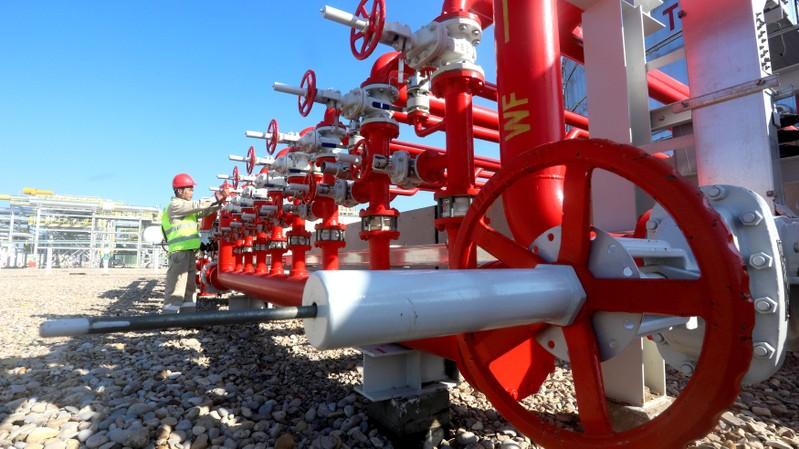 By Koustav Samanta
SINGAPORE (Reuters) - U.S. oil prices fell 1 percent on Tuesday after slipping below $50 a barrel in the previous session, with reports of a big climb in U.S. inventories and forecasts of record shale output stoking worries about oversupply.
Concerns around future oil demand amid weakening global economic growth and doubts on the impact of planned OPEC-led production cuts were also hurting prices, traders said.
U.S. West Texas Intermediate (WTI) crude futures were at $49.35 per barrel at 0035 GMT, down 1.06 percent, or 53 cents, from their last settlement.
U.S. crude prices have tumbled more than 35 percent since early October and are currently at levels not seen since October 2017.
International Brent crude oil futures had yet to trade.
"Crude oil prices were lower amid fears of weaker demand pushing inventories higher in the United States," ANZ Bank said on Tuesday.
Oil production from seven major U.S. shale basins is expected to surpass 8 million barrels per day (bpd) by the end of the year, the U.S. Energy Information Administration said in a monthly report on Monday.
Inventories at the U.S. storage hub of Cushing, Oklahoma, rose by more than 1 million barrels from Dec. 11 to 14, traders said, citing data from market intelligence firm Genscape on Monday.
"Investors also remained concerned that OPEC will struggle to keep to its agreement to reduce output. This is likely to see prices remain under pressure until there is evidence that output is being cut," ANZ Bank said in a note.
Supply curbs agreed by the Organization of the Petroleum Exporting Countries (OPEC) and its Russia-led allies might not bring about the desired results as U.S. output goes on increasing and as Iran keeps pumping out more oil, analysts said.
Fuelling those doubts, Russian oil output has been at a record-high of 11.42 million barrels per day (bpd) so far in December.
"There remains high suspicion as to what extent Russia will fill their commitment," said Stephen Innes, head of trading for Asia-Pacific at futures brokerage Oanda in Singapore.
"But enveloping supply concerns is the increasing likelihood of a protracted economic downturn in China that continues to stoke fears of demand slowdown," Innes added.
China's November retail sales grew at their weakest pace since 2003 and industrial output rose the least in nearly three years as the economy lost further momentum.
Meanwhile, the U.S. Federal Reserve is widely expected to raise interest rates again at the end of its two-day meeting on Wednesday, impacting the dollar, which in turn may usher a major move in oil prices, analysts said.
(Reporting by Koustav Samanta in Singapore; Editing by Joseph Radford)
This story has not been edited by Firstpost staff and is generated by auto-feed.
Find latest and upcoming tech gadgets online on Tech2 Gadgets. Get technology news, gadgets reviews & ratings. Popular gadgets including laptop, tablet and mobile specifications, features, prices, comparison.
Business
By Uday Sampath Kumar (Reuters) - Target Corp reported a 17.2% rise in comparable sales for the holiday season on Wednesday as its online sales more than doubled, thanks to faster deliveries and higher demand for home goods, electronics and beauty products.
Business
By Medha Singh and Devik Jain (Reuters) - The S&P 500 and the Nasdaq rose in choppy trading on Wednesday as Intel shares jumped thanks to a change in management while broader sentiment was muted after a recent run to record highs. Intel said it would replace Chief Executive Officer Bob Swan with VMware Inc CEO Pat Gelsinger next month
Business
By Danny Ramos LA PAZ (Reuters) - The Bolivian government said on Wednesday it had signed a contract with India's Serum Institute for the supply of 5 million doses of AstraZeneca's COVID-19 vaccine. President Luis Arce said that combined with a recent deal to buy 5.2 million Sputnik V vaccine doses from Russia, Bolivia now expected to be able to inoculate all of its vaccinable population. Both vaccines require two doses to be given, meaning they would be used to inoculate a total of 5.1 million people from Bolivia's 11.51 million-strong population.