U.S. judge suspends Blackstone's lawsuit against Italian media group: sources
MILAN (Reuters) - A New York judge has suspended a lawsuit brought by U.S. private equity fund Blackstone against Italian publisher RCS Mediagroup over the disputed sale of real estate assets, two sources close to the matter said on Wednesday. The case centres on the acquisition by Blackstone of RCS's historic headquarters in central Milan for 120 million euros ($134 million) in 2013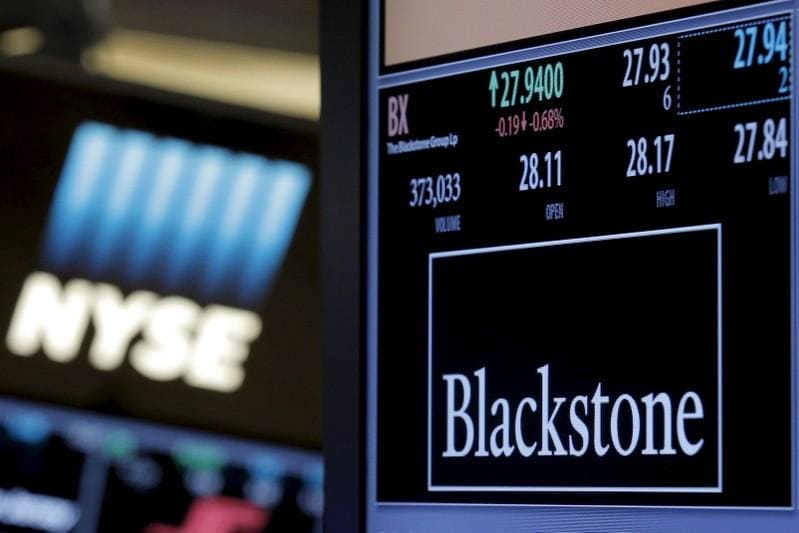 MILAN (Reuters) - A New York judge has suspended a lawsuit brought by U.S. private equity fund Blackstone against Italian publisher RCS Mediagroup over the disputed sale of real estate assets, two sources close to the matter said on Wednesday.
The case centres on the acquisition by Blackstone of RCS's historic headquarters in central Milan for 120 million euros ($134 million) in 2013.
RCS says that Blackstone took control of the headquarters at a price that was too low while RCS was in financial difficulties. The U.S. group in turn has accused RCS of falsely claiming that it still owns the building.
The New York judge said the U.S. case would be stayed pending the outcome of related arbitration proceedings in Italy between the two sides, the sources said.
RCS declined to comment. A lawyer representing Blackstone, Aaron Marks of law firm Kirkland & Ellis, said Blackstone would pursue its claims to the end, whether in New York or Italy.
"We are entirely confident in our legal case and have no intention of settling the case," Marks said in an emailed statement.
Last year RCS, the owner of influential daily Corriere della Sera, launched arbitration proceedings in Milan to have the sale of the properties to Blackstone nullified under Italian law.
The next hearing in that case has been scheduled for Sept. 16, according to two sources close to the matter.
RCS Chairman Urbano Cairo, who became the group's controlling shareholder after the 2013 deal, has argued that Blackstone paid too little for the properties because the media group was in financial difficulties at the time of the sale.
Blackstone in turn launched a separate legal case against RCS in New York, alleging that a planned sale of the same properties to Allianz was held up by claims from RCS that the transaction was "null and void", according to a copy of the court documents seen by Reuters.
The dispute has alarmed some real estate investors, who say foreign investment in Italy could suffer as a result.
($1 = 0.8963 euros)
(Reporting by Claudia Cristoferi and Silvia Aloisi; Editing by Hugh Lawson)
This story has not been edited by Firstpost staff and is generated by auto-feed.
Business
By Stephen Nellis (Reuters) -Apple Inc on Monday said it will offer the ability to store state-issued identification cards digitally on iPhones and that it is working with the U.S. Transportation Security Administration to accept the digital IDs at airports, one of several updates to the software that runs on its devices. It also showed updates to its FaceTime video chat app, adding the ability to schedule calls with multiple attendees and making the software compatible with Android and Windows devices.
Business
LONDON (Reuters) - The bosses of all airlines flying passenger services between Britain and the United States called on Monday for the countries' governments to relax COVID-19 restrictions to reopen travel routes between the two countries. After more than a year of restrictions, the CEOs of American Airlines, IAG unit British Airways, Delta Air Lines, United Airlines and JetBlue Airways Corp said high vaccination rates in both countries meant travel could restart safely. The push for reopening trans-Atlantic routes on Monday comes ahead of meetings between U.S.
Business
BRUSSELS (Reuters) - The European Union's patience towards Britain over Brexit arrangements in Northern Ireland is wearing thin and the bloc will consider its options should Britain continue its "confrontational path", an EU official said on Monday.