U.S. judge suspends Blackstone's lawsuit against Italian media group: sources
MILAN (Reuters) - A New York judge has suspended a lawsuit brought by U.S. private equity fund Blackstone against Italian publisher RCS Mediagroup over the disputed sale of real estate assets, two sources close to the matter said on Wednesday. The case centres on the acquisition by Blackstone of RCS's historic headquarters in central Milan for 120 million euros ($134 million) in 2013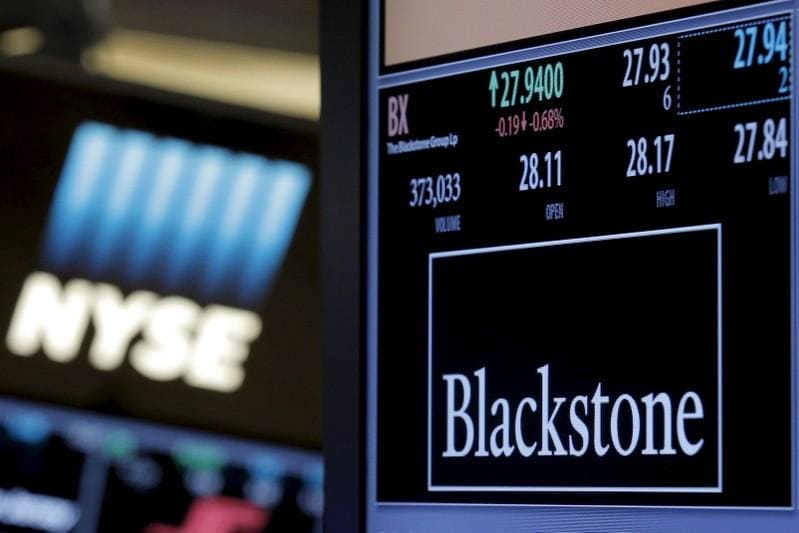 MILAN (Reuters) - A New York judge has suspended a lawsuit brought by U.S. private equity fund Blackstone against Italian publisher RCS Mediagroup over the disputed sale of real estate assets, two sources close to the matter said on Wednesday.
The case centres on the acquisition by Blackstone of RCS's historic headquarters in central Milan for 120 million euros ($134 million) in 2013.
RCS says that Blackstone took control of the headquarters at a price that was too low while RCS was in financial difficulties. The U.S. group in turn has accused RCS of falsely claiming that it still owns the building.
The New York judge said the U.S. case would be stayed pending the outcome of related arbitration proceedings in Italy between the two sides, the sources said.
RCS declined to comment. A lawyer representing Blackstone, Aaron Marks of law firm Kirkland & Ellis, said Blackstone would pursue its claims to the end, whether in New York or Italy.
"We are entirely confident in our legal case and have no intention of settling the case," Marks said in an emailed statement.
Last year RCS, the owner of influential daily Corriere della Sera, launched arbitration proceedings in Milan to have the sale of the properties to Blackstone nullified under Italian law.
The next hearing in that case has been scheduled for Sept. 16, according to two sources close to the matter.
RCS Chairman Urbano Cairo, who became the group's controlling shareholder after the 2013 deal, has argued that Blackstone paid too little for the properties because the media group was in financial difficulties at the time of the sale.
Blackstone in turn launched a separate legal case against RCS in New York, alleging that a planned sale of the same properties to Allianz was held up by claims from RCS that the transaction was "null and void", according to a copy of the court documents seen by Reuters.
The dispute has alarmed some real estate investors, who say foreign investment in Italy could suffer as a result.
($1 = 0.8963 euros)
(Reporting by Claudia Cristoferi and Silvia Aloisi; Editing by Hugh Lawson)
This story has not been edited by Firstpost staff and is generated by auto-feed.
Find latest and upcoming tech gadgets online on Tech2 Gadgets. Get technology news, gadgets reviews & ratings. Popular gadgets including laptop, tablet and mobile specifications, features, prices, comparison.
World
By Tim Hepher and David Ljunggren PARIS/OTTAWA (Reuters) - France said on Friday it would download the black boxes from a Ukrainian airliner downed by an Iranian missile in January, easing a stand-off over where they should be read. France's BEA crash investigation agency said it was acting at the request of Iran, which remains responsible under global rules for conducting a formal accident probe after acknowledging that the Boeing 737 was downed by its forces
World
By Brad Brooks LUBBOCK, Texas (Reuters) - With new coronavirus cases surging in Texas and Florida, officials in both states on Friday ordered bars to close again and imposed tighter restrictions on restaurants, setting back efforts to reopen their economies. Governor Greg Abbott gave bars in Texas until midday Friday to shut, while Florida's Department of Business and Professional Regulation told bars to immediately stop serving alcohol on their premises
World
By Patricia Zengerle WASHINGTON (Reuters) - The U.S. Senate passed legislation on Thursday that would impose mandatory sanctions on people or companies that back efforts by China to restrict Hong Kong's autonomy, pushing back against Beijing's new security law for the city. The measure also includes secondary sanctions on banks that do business with anyone found to be backing any crackdown on the territory's autonomy, potentially cutting them off from American counterparts and limiting access to U.S.