U.S. existing home sales rise; trend weak
By Lucia Mutikani WASHINGTON (Reuters) - U.S. home sales unexpectedly rose in November, but recorded their biggest annual decline in 7-1/2 years as the housing market remained mired in weakness.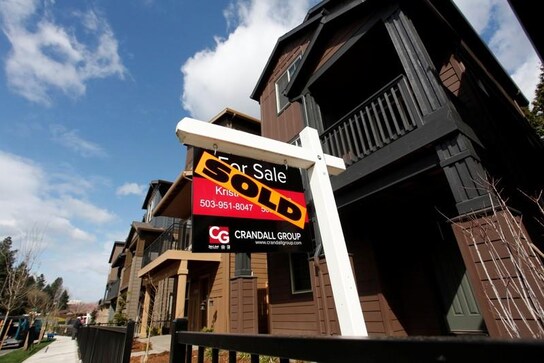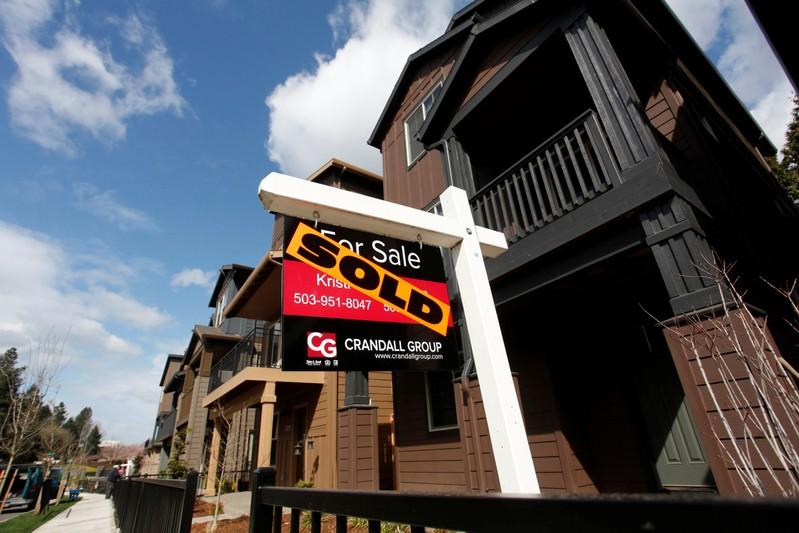 By Lucia Mutikani
WASHINGTON (Reuters) - U.S. home sales unexpectedly rose in November, but recorded their biggest annual decline in 7-1/2 years as the housing market remained mired in weakness.
There are concerns that the persistent housing market weakness could spill over to the broader economy, which continues to be bolstered by robust consumer spending.
The softening housing market is not expected to discourage the Federal Reserve from raising interest rates when officials wrap up a two-day policy meeting on Wednesday. The U.S. central bank has increased borrowing costs three times this year.
"The trend in housing is clearly slowing as affordability takes a bite," said Jennifer Lee, a senior economist at BMO Capital Markets in Toronto.
The National Association of Realtors said existing home sales increased 1.9 percent to a seasonally adjusted annual rate of 5.32 million units last month. October's sales pace was unrevised at 5.22 million units.
Sales have now increased for two straight months.
Economists polled by Reuters had forecast existing home sales falling 0.6 percent to a rate of 5.20 million units in November.
But in November existing home sales, which make up about 90 percent of U.S. home sales, tumbled 7.0 percent from a year ago, the largest annual drop since May 2011.
Sales are down 2.3 percent in the first 11 months of 2018 compared to the same period last year.
The housing market is being constrained by higher mortgage rates as well as land and labor shortages, which have led to tight inventory. Though house price inflation has slowed significantly, it continues to outpace wage growth, sidelining some first-time homebuyers.
A survey on Monday showed confidence among single-family homebuilders dropped to more than a 3-1/2-year low in December. Single-family homebuilding dropped to a 1-1/2-year trough in November, government data showed on Tuesday.
The PHLX housing index was trading higher, in line with a broadly firmer U.S. stock market amid optimism that the Fed will signal fewer interest rate increases for 2019. The dollar fell against a basket of currencies, while U.S. Treasury prices were mixed.
SUPPLY IMPROVING
A separate report from the Mortgage Bankers Association on Wednesday showed applications for loans for purchase a home tumbled almost 7 percent last week from the previous week.
The decrease in applications came despite the 30-year fixed mortgage rate falling to a three-month low. But at 4.63 percent, the 30-year fixed mortgage rate is more than 60 basis points higher than it was at the end of 2017.
"We think the drag from rates will persist into 2019," said Daniel Silver, an economist at JPMorgan in New York.
Last month, existing home sales rose in the Northeast, Midwest and populous South. They fell in the West, which the NAR said was experiencing a marked shift from very fast sales and exorbitant prices to slowing demand and price growth.
There were 1.74 million previously owned homes on the market in November, up from 1.67 million a year ago. The inventory crunch is easing as demand moderates especially in the West, which had seen intense bidding wars.
At November's sales pace, it would take 3.9 months to exhaust the current inventory, down from 4.3 months in October and up from 3.5 months a year ago. A six-to-seven-month supply is viewed as a healthy balance between supply and demand.
The median existing house price increased 4.2 percent from a year ago to $257,700 in November.
Houses for sale typically stayed on the market for 42 days in November, up from 36 days in October and 40 days a year ago. Forty-three percent of homes sold in November were on the market for less than a month.
There were still some hot housing markets last month in some metro areas in Texas, Ohio, Indiana and Massachusetts.
The share of first-time buyers increased to 33 percent last month from 31 percent in October and 29 percent a year earlier. Economists and realtors say a 40 percent share of first-time buyers is needed for a robust housing market.
According to the NAR, sales were slowing in the upper end of the market. It said inventory remained tight on the lower end, which accounts for a large portion of the housing market.
(Reporting by Lucia Mutikani; Editing by Andrea Ricci and Chizu Nomiyama)
This story has not been edited by Firstpost staff and is generated by auto-feed.
Find latest and upcoming tech gadgets online on Tech2 Gadgets. Get technology news, gadgets reviews & ratings. Popular gadgets including laptop, tablet and mobile specifications, features, prices, comparison.
World
MOSCOW (Reuters) - Russian President Vladimir Putin said on Wednesday he had noted what he called "sharp anti-Russian rhetoric" from U.S. Democratic presidential candidate Joe Biden, but that he had been encouraged by Biden's comments on arms control. Putin, in comments on state television ahead of the U.S.
World
By John Irish and Robin Emmott PARIS/BRUSSELS (Reuters) - France and Germany said on Wednesday they would propose European Union sanctions against Russian individuals after receiving no credible answers from Moscow over the poisoning of Kremlin critic Alexei Navalny with a nerve agent. Several Western governments have said Russia, which has denied accusations by Navalny that it was involved in the poisoning, must help in investigations or face consequences. The decision and speed with which Europe's two main powers agreed to push ahead with sanctions suggests a hardening of the bloc's diplomacy towards Moscow.
World
By Steve Holland WASHINGTON (Reuters) - U.S. President Donald Trump, under coronavirus quarantine in the White House and restricted from traveling, is seeking ways to put a spark back in his struggling re-election bid and get behind his desk in the Oval Office with four weeks left until Election Day.