U.S. business spending on equipment strong; trade deficit widens
By Lucia Mutikani WASHINGTON (Reuters) - New orders for key U.S.-made capital goods increased more than expected in June and shipments surged, pointing to solid growth in business spending on equipment in the second quarter. Expectations of robust economic growth in the April-June period were, however, tempered somewhat by other data on Thursday showing a widening in the goods trade deficit last month and no change in retail and wholesale inventories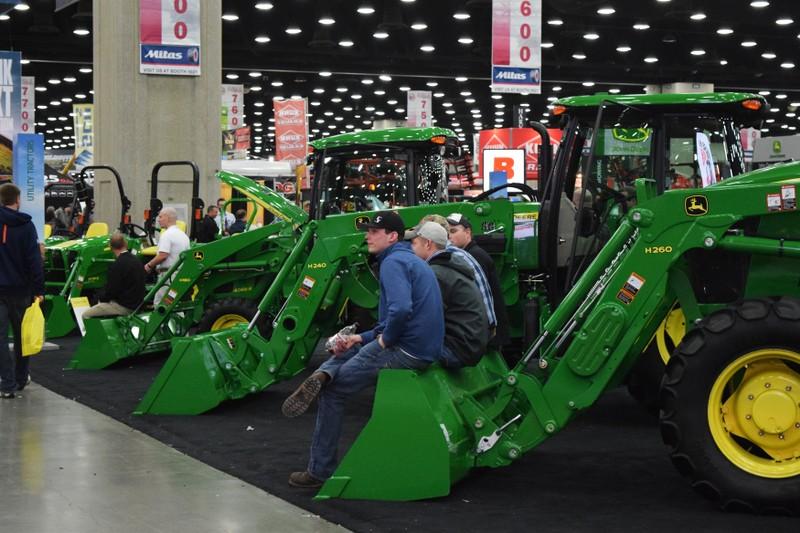 By Lucia Mutikani
WASHINGTON (Reuters) - New orders for key U.S.-made capital goods increased more than expected in June and shipments surged, pointing to solid growth in business spending on equipment in the second quarter.
Expectations of robust economic growth in the April-June period were, however, tempered somewhat by other data on Thursday showing a widening in the goods trade deficit last month and no change in retail and wholesale inventories.
"The U.S. economy surely strengthened in the second quarter, but likely ended the quarter on a softer touch, suggesting some slowing in the third quarter," said Sal Guatieri, a senior economist at BMO Capital Markets in Toronto.
The Commerce Department said orders for non-defense capital goods excluding aircraft, a closely watched proxy for business spending plans, rose 0.6 percent last month after an upwardly revised 0.7 percent increase in May.
Orders increased broadly last month. Economists polled by Reuters had forecast the so-called core capital goods orders rising 0.4 percent in June after a previously reported 0.3 percent gain in May. Core capital goods orders increased 6.8 percent on a year-on-year basis.
Shipments of core capital goods jumped 1.0 percent last month after an unrevised 0.2 percent gain in May. Core capital goods shipments are used to calculate equipment spending in the government's gross domestic product measurement.
Business spending on equipment has risen since the fourth quarter of 2016. It is expected to have combined with robust consumer spending to boost second-quarter GDP growth.
According to a Reuters survey of economists, GDP likely increased at a 4.1 percent annualized rate in the April-June period, which would be double the 2.0 percent pace notched in the first quarter. The government will publish its advance estimate of second-quarter GDP growth on Friday.
But second-quarter GDP growth could miss expectations as the Commerce Department reported in another report on Thursday that the goods trade deficit shot up 5.5 percent in June to $68.3 billion. The goods trade deficit narrowed in April and May amid a surge in soybean exports as farmers rushed deliveries before China's retaliatory tariffs came into effect in early July.
The United States slapped duties on $34 billion worth of Chinese goods, eliciting a similar response from Beijing.
Goods exports dropped 1.5 percent to $141.9 billion last month, weighed down by declines in shipments of food, motor vehicles and capital, consumer and other goods. Imports of goods rose by $1.3 billion to $210.3 billion, driven by motor vehicles, industrial supplies and consumer and other goods.
INVENTORIES FLAT
The department also said both wholesale and retail inventories were unchanged in June.
The Atlanta Federal Reserve slashed its second-quarter GDP growth estimate to a 3.8 percent rate from a 4.5 percent pace.
The dollar was trading higher against a basket of currencies after the European Central Bank kept its policy rate unchanged. Prices for U.S Treasuries rose while stocks on Wall Street were mixed.
Business spending on equipment is being supported by the Trump administration's $1.5 trillion income tax cut package, which came into effect in January. But there are worries that trade tensions between the United States and its major trade partners, including China, Canada, Mexico and the European Union, could offset the fiscal stimulus.
"The momentum at the end of the second quarter signals that equipment spending likely will increase in the third quarter," said Daniel Silver, an economist at JPMorgan in New York.
Overall orders for durable goods, items ranging from toasters to aircraft that are meant to last three years or more, increased 1.0 percent in June as demand for transportation equipment rebounded 2.2 percent. That followed a 0.3 percent drop in durable goods orders in May.
While a third report from the Labor Department on Thursday showed initial claims for state unemployment benefits increased 9,000 to a seasonally adjusted 217,000 for the week ended July 21, the data continued to point to a tightening job market.
Claims dropped to 208,000 during the week ended July 14, which was the lowest reading since December 1969. The labor market is viewed as being near or at full employment. The economy created an average of 215,000 positions per month in the first half of this year.
"By our calculations, the current break-even level of initial claims is 265,000, the lowest this cycle," said Ryan Sweet, a senior economist at Moody's Analytics in West Chester, Pennsylvania. "Initial claims would have to make a sustained break above this level to signal that either the labor market or the economy is in trouble."
(Reporting by Lucia Mutikani; Editing by Andrea Ricci)
This story has not been edited by Firstpost staff and is generated by auto-feed.
Find latest and upcoming tech gadgets online on Tech2 Gadgets. Get technology news, gadgets reviews & ratings. Popular gadgets including laptop, tablet and mobile specifications, features, prices, comparison.
Business
By Jessica Resnick-Ault NEW YORK (Reuters) - Oil prices strengthened on Wednesday, as OPEC and its allies were seen complying with a pact to cut oil supply in September, even as concerns loomed that recovery in fuel demand will be stalled by soaring global coronavirus cases. Early in the day crude was boosted by a bullish stock market. Even as equities whipsawed on pandemic worries, oil stayed higher, buoyed by expectations that OPEC could staunch a supply glut
Business
By Tina Bellon and C Nivedita (Reuters) - Tesla Inc will further cut the price of its Model S "Long Range" sedan in the United States to $69,420, the electric carmaker's chief executive, Elon Musk, announced in a tweet https://bit.ly/2H0JCP0 on Wednesday. The anticipated drop marks the second time this week Tesla has cut the price for the high-end sedan, following a 4% cut of the Model S's price in the United States on Tuesday to $71,990.
World
By Jeff Mason DES MOINES, Iowa (Reuters) - Under siege over his handling of the novel coronavirus pandemic, President Donald Trump on Wednesday cited what he said was his son's mild bout of the virus as a reason why American schools should reopen as soon as possible. Trump made the comment about his son, Barron, as the president swept into Iowa on a mission to shore up support in battleground states that he won in 2016 but is in danger of losing to Democrat Joe Biden barely three weeks before the election. First lady Melania Trump announced in a statement earlier in the day that the virus that struck both her and her husband had also infected their 14-year-old son