U.S. asks Tesla to recall 158,000 vehicles for touchscreen failures
WASHINGTON (Reuters) - The National Highway Traffic Safety Administration (NHTSA) on Wednesday asked Tesla Inc to recall 158,000 Model S and Model X vehicles over media control unit failures that could pose safety risks by leading to touchscreen displays not working. The auto safety agency made the unusual request in a formal letter to Tesla Wednesday after upgrading a safety probe in November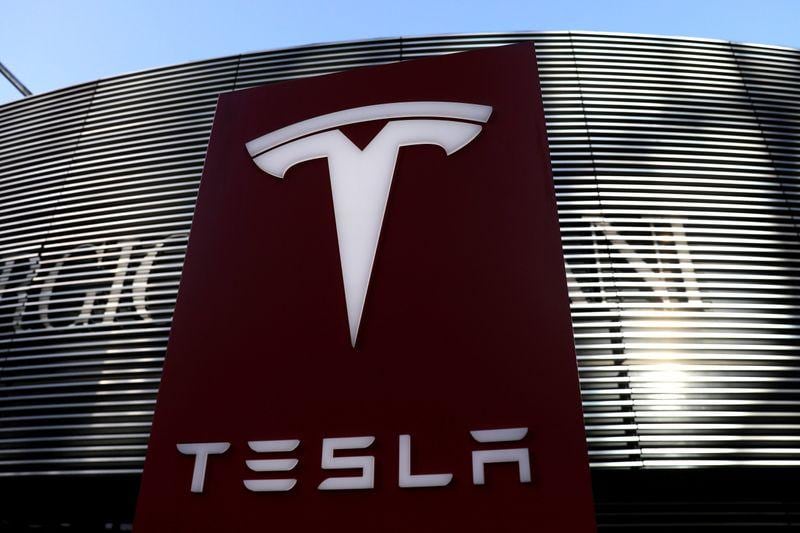 WASHINGTON (Reuters) - The National Highway Traffic Safety Administration (NHTSA) on Wednesday asked Tesla Inc to recall 158,000 Model S and Model X vehicles over media control unit failures that could pose safety risks by leading to touchscreen displays not working.
The auto safety agency made the unusual request in a formal letter to Tesla Wednesday after upgrading a safety probe in November. The NHTSA said the issue could result in the loss of rear-camera image display when in reverse and reduced rear visibility when backing up as well as the Autopilot driver assistance system.
(Reporting by David Shepardson; Editing by Leslie Adler)
This story has not been edited by Firstpost staff and is generated by auto-feed.
Find latest and upcoming tech gadgets online on Tech2 Gadgets. Get technology news, gadgets reviews & ratings. Popular gadgets including laptop, tablet and mobile specifications, features, prices, comparison.
World
By Dominique Vidalon and Sudip Kar-Gupta PARIS (Reuters) - France is stepping up its COVID-19 vaccine rollout by widening the first target group to include more health workers and simplifying a cumbersome process to deliver shots more quickly, Health Minister Olivier Veran said on Tuesday. France's inoculation campaign got off to a slow start, hampered in part by red tape and President Emmanuel Macron's decision to tread warily in one of the world's most vaccine-sceptical countries. France has fallen behind neighbours such as Britain and Germany, and the president is now demanding the vaccination programme be expedited
World
HAMBURG (Reuters) - About 62,000 turkeys and ducks will be slaughtered after bird flu was found on more poultry farms in Germany, authorities said on Tuesday. Type H5N8 bird flu was confirmed in two farms in the Cloppenburg region in the northern state of Lower Saxony, the Cloppenburg local government authority said.
World
DAKAR (Reuters) - More than 20 people, including children, were killed in air strikes during a wedding ceremony in a remote desert area of central Mali on Sunday, a health worker with knowledge of the attack said on Tuesday. It was not immediately clear who carried out the attacks but a French army source told Reuters that French forces operating in Mali had carried out an air strike in the area on Sunday that killed "dozens of fighters" from Islamist groups in the area. The health worker, who spoke to Reuters on condition of anonymity, said the air strikes had targeted men on motorbikes in the villages of Bounty and Kikara believed to be Islamist militants.