U.S. accuses pair of stealing secrets, spying on GE to aid China
By Sarah N.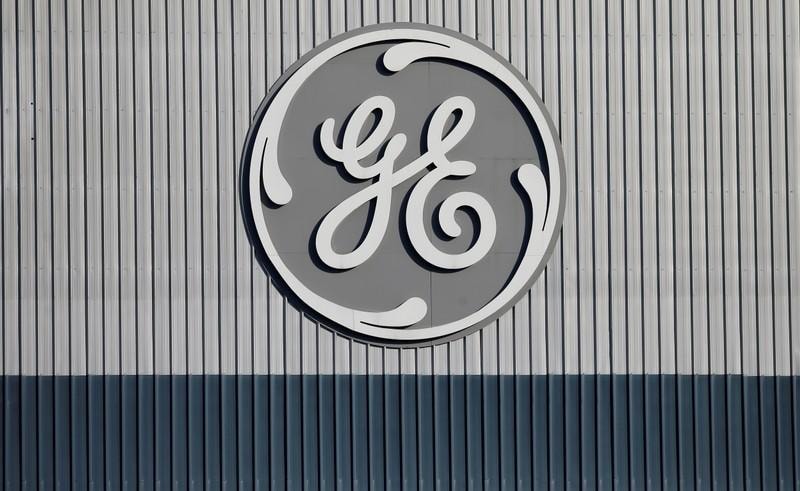 By Sarah N. Lynch and David Shepardson
WASHINGTON (Reuters) - A former engineer and a Chinese businessman have been charged with economic espionage and conspiring to steal trade secrets from General Electric Co to benefit China, according to an indictment unsealed by the U.S. Justice Department on Tuesday.
Xiaoqing Zheng, formerly an engineer at GE, was previously charged by the Justice Department in August in connection with the alleged theft.
The indictment unsealed on Tuesday against the former engineer and Chinese businessman Zhaoxi Zhang marks the first time that the U.S. government has formally alleged that the scheme was carried out to benefit China, and that the Chinese government provided "financial and other support."
The 14-count indictment against the pair charges that Zheng, who worked at GE Power & Water in Schenectady, New York, stole multiple electronic files containing details about design models, engineering drawings and other specifications related to the company's gas and steam turbines.
Prosecutors say he emailed the files to Zhang, who was located in China.
GE said in a statement it has "been in close cooperation with the FBI and the U.S. Attorney's Office for some time on this matter. At GE, we aggressively protect and defend our intellectual property and have strict processes in place for identifying these issues and partnering with law enforcement."
The two men allegedly used the stolen information to advance their own business interests in two turbine research and development companies - Liaoning Tianyi Aviation Technology Co Ltd and Nanjing Tianyi Avi Tech Co Ltd.
The indictment also says that Zheng and Zhang knew the trade secrets would benefit the People's Republic of China.
The indictment adds that the pair received financial and other support from the Chinese government through those two companies, and they coordinated with Chinese government officials.
Zheng and Zhang were formally indicted on April 18.
Zheng was arraigned on Tuesday and pleaded not guilty. He was allowed to remain free on bond. A jury trial has been set for June 24 in Albany, New York. Zhang was believed to be in China, the Justice Department said.
(Reporting by Sarah N. Lynch and David Shepardson; additional reporting by Makini Brice)
This story has not been edited by Firstpost staff and is generated by auto-feed.
Find latest and upcoming tech gadgets online on Tech2 Gadgets. Get technology news, gadgets reviews & ratings. Popular gadgets including laptop, tablet and mobile specifications, features, prices, comparison.
World
By Nathan Frandino SANTA ROSA, Ca. (Reuters) - The coronavirus pandemic has forced California officials to rethink how they train for and fight wildfires to avoid spreading the virus among firefighters and the public. In Sonoma County north of San Francisco, firefighters now receive training at the station level to maintain social distancing instead of coming together in large groups at their St.
News & Analysis
NEW DELHI (Reuters) - India on Monday banned 59, mostly Chinese, mobile apps including Bytedance's TikTok and Tencent's WeChat in its strongest move yet targeting China in the online space since a border crisis erupted between the two countries this month. India's technology ministry issued an order stating the apps are "prejudicial to sovereignty and integrity of India, defence of India, security of state and public order".
World
(Attention to strong language in paragraph 5 some readers may find offensive) TAIPEI (Reuters) - Hundreds of people thronged a central square in Taiwan's capital Taipei for a Pride event on Sunday, unfurling a giant rainbow flag in front of the main memorial hall for late autocratic leader Chiang Kai-shek before being ushered away by police.