U.N. chief 'encouraged' by development bank climate pledge, urges more
LONDON (Reuters) - United Nations Secretary-General Antonio Guterres said on Thursday he was 'encouraged' by a joint declaration on sustainable finance by the world's development banks, but that more was needed. The world's 450 public development banks agreed on Wednesday to align their lending with the aims of the Paris climate accord, but Guterres said more money should be spent on climate finance and it needed to happen faster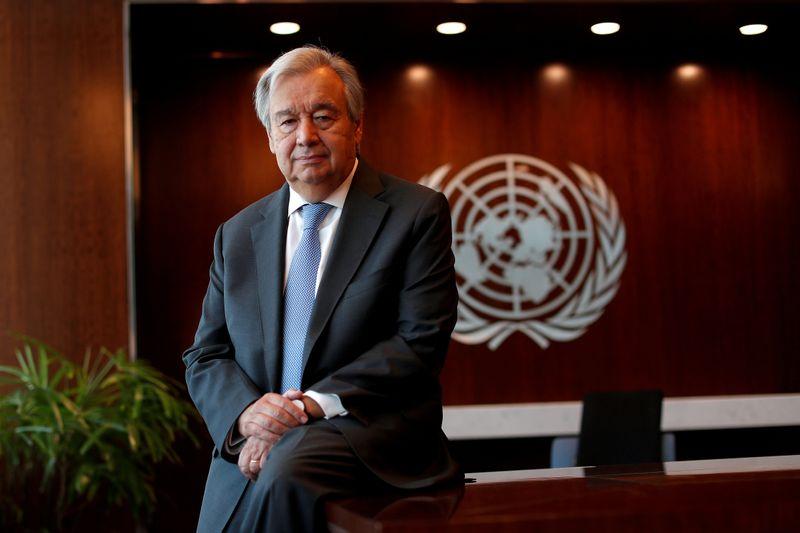 LONDON (Reuters) - United Nations Secretary-General Antonio Guterres said on Thursday he was "encouraged" by a joint declaration on sustainable finance by the world's development banks, but that more was needed.
The world's 450 public development banks agreed on Wednesday to align their lending with the aims of the Paris climate accord, but Guterres said more money should be spent on climate finance and it needed to happen faster.
He reiterated a previous call for the banks to phase out lending for fossil fuel projects and also urged ministers of finance to do more to shape the strategic direction of the banks before the next round of global climate talks in in 2021.
"I ask all development banks to commit to exit from coal, domestic and abroad, and urgently phase out fossil fuel finance. And call on governments to phase out fossil fuel subsidies, with clear timebound targets and plans," he said.
(Reporting by Simon Jessop)
This story has not been edited by Firstpost staff and is generated by auto-feed.
Find latest and upcoming tech gadgets online on Tech2 Gadgets. Get technology news, gadgets reviews & ratings. Popular gadgets including laptop, tablet and mobile specifications, features, prices, comparison.
Business
STOCKHOLM/LONDON (Reuters) - Sweden's decision to ban China's Huawei from its 5G networks restricts free competition and trade, the head of rival telecoms equipment supplier Ericsson told the Financial Times. Swedish telecoms regulator PTS this month halted 5G spectrum auctions after a court suspended parts of its decision that had excluded Huawei from 5G networks over national security risks. "I belong in that category that believes competition makes us longer term a better company
Business
By Devika Krishna Kumar NEW YORK (Reuters) - Oil prices firmed by about 1% on Wednesday on hopes OPEC and its allies will delay a planned increase in oil output and after Pfizer said its COVID-19 vaccine was more effective than previously reported. The market was also supported by a smaller-than-expected increase in U.S. crude stockpiles last week
Business
By Marton Dunai and Alan Charlish BUDAPEST/WARSAW (Reuters) - The prime ministers of Poland and Hungary accused European Union countries of blackmail on Wednesday, digging their heels in after vetoing the bloc's budget and post-COVID recovery package. The two countries on Monday blocked the EU's 2021-2027 budget and the recovery plan, worth a combined 1.85 trillion euros ($2.2 trillion), because access to the funds would be conditional upon respecting the rule of law